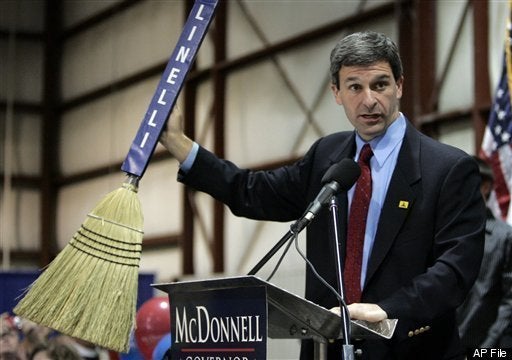 Cuccinelli's legal opinion, written in response to a conservative state delegate's request, could expand on a 2008 Virginia law requiring police to check the legal status of anyone taken into custody on suspicion of having committed a crime.
The opinion also explicitly compares standing Virginia law to the pending Arizona immigration law, which some Virginia activists see as a roadmap for their own state policy.
"Virginia law enforcement officers have the authority to make the same inquiries as those contemplated by the new Arizona law," Cuccinelli wrote. "So long as the officers have the requisite level of suspicion to believe that a violation of the law has occurred, the officers may detain and briefly question a person they suspect has committed a federal crime."
Support HuffPost
The Stakes Have Never Been Higher
Popular in the Community