When Anders Hsi constructed a hoodie that zips up the front of a wearer's face, he had in mind a person who values his privacy, like a passenger on an airplane.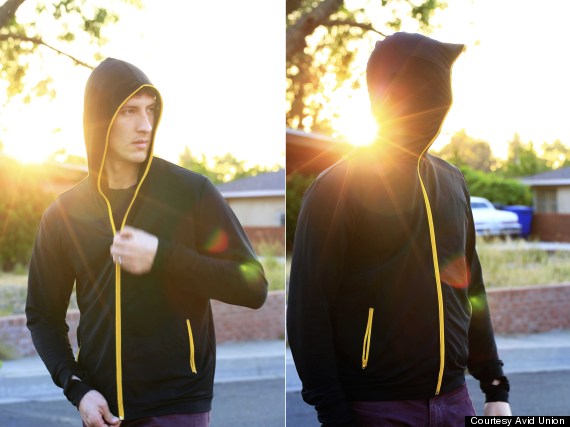 The reason it appealed to Joe, and will likely pique the interest of other homeless people, is that it allows the wearer to be in public, and remain somewhat inconspicuous.
"If I zip the sweatshirt up, it makes me feel more private," Joe told Mashable. "People tend to stare at you when you're sitting on the side of the street. It's nice having some privacy, you know? And it's warm."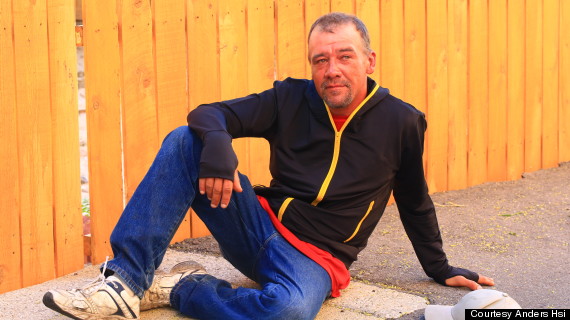 While the stares are invasive, it's also the violence that so many homeless people are subjected to that's the more pressing problem.
In 2013, there were a total of 108 reported attacks against the homeless, according to the study. Nineteen of those assaults resulted in death, Michael Stoops, director of community organizing, told HuffPost in March. The year before, there were 88 reported attacks, 18 of which resulted in death.
The organization found a direct correlation between the number of attacks against homeless people and the proliferation of anti-homelessness legislation.
Joe told Mashable that he thinks the sweatshirt could potentially provide a level of protection, and deter police and passersby from approaching him in an aggressive way.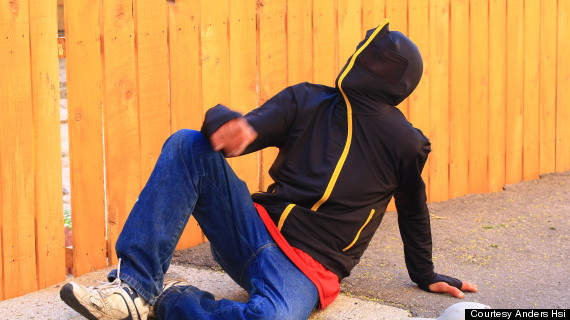 Hsi is still fundraising on Kickstarter to get his product off the ground and wants to incorporate a giving back element that will help homeless people get access to the sweatshirts. For every 12 hoodies he sells, Hsi will give one away to a homeless person in in Albuquerque, New Mexico, where he's still testing the product.
Hsi told HuffPost that since meeting Joe, he has given seven other homeless people a Visor hoodie in return for their feedback.
Falcon, a homeless man, suggested that he add on more secure pockets in the front and increase the size of the mesh panels to improve hearing. Cristina, a local homeless woman, said she appreciates how she can work on her beaded craftwork on the street while still covering her face.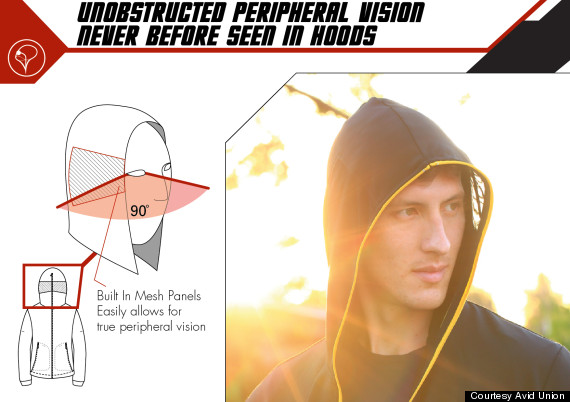 Hsi said contributions will go toward purchasing fabrics and accessories, and paying production costs.
One of his main goals, though, is to offer homeless people elevated comfort and a sense of dignity.
"Our project treats people who are homeless differently," Hsi told HuffPost. "We are including them in value-creating activity, leveraging their unique experiences and hardships to create design and a product that is better for everyone."
If you'd like to contribute to the Visor Kickstarter, find out how you can get involved here.