 In the face of large, aggressively expanding discount chains and low-price online stores, Walgreens is shifting its image, store design and product assortment in order to stay competitive.
Graham Atkinson, senior vice president and chief marketing and customer experience officer at Walgreen, wants to change the way customers think of the chain while remaining grounded in "health and wellness" -- something that dollar stores, Walmart and Amazon can't offer.
"When I think of Walgreens, I think of health. When I think Amazon, I don't think of health," Atkinson said in an interview. "That is the anchor."
The front of Walgreens stores will be changing "fairly dramatically" to promote health-related items over convenience products. That means a renewed focus on the pharmacy, immunizations, clinics, vitamins, beauty products, skincare and more, reflected both through the items offered in stores and the training of staff.
The Chicago, Ill.-based company is coming off a tough year, attempting to recover from a contract dispute with Express Scripts that sent customers running for drugstore competitor CVS. Although that relationship has since been renewed, "We do not expect all of those former customers to return to Walgreens," Meredith Adler, an analyst at Barclays, wrote in a note to clients in June.
In addition to drugstore competitors, Walgreens is wedged between two retail mammoths, Atkinson said. On one side is pressure from the "gorilla" Walmart, which is beginning to expand more heavily in cities with its smaller concept stores. On the other lurks the online steamroller Amazon, which doesn't need to open physical stores across the street from Walgreens to grab customers.
In that crowded retail space, it's difficult to get someone to bypass three convenience stores to buy, say, a bottle of mouthwash.
"We can't be Apple," said Atkinson, envious of the gadget-maker's uncanny ability to draw the masses to its retail stores. But Walgreens sees an opportunity to move closer to that sort of loyal fan, and further away from the perpetually indifferent convenience-store shopper. "Either you can get something at Walgreens that you can't get elsewhere, or the experience inside is better so that you will walk an extra block," said Atkinson.
Over time, customers will see a total Walgreens makeover, everything from revamped aesthetics and sight lines inside the stores to a different range of merchandise on sale. The company will de-prioritize a host of "peripheral" products, like daily household wares, electronics, heaters and seasonal items, while still making them available. For instance, customers may only see one type of cooking oil on the shelf instead of three.
The Walgreens flagship store in New York City's Times Square, which one Yelp reviewer aptly described as an "uber mega Walgreens," is one of 10 launched in big cities across the country to showcase some of the changes being considered. Atkinson described these superstores' prominent locations as a "call-out to customers," and Walgreens is using them to incubate and test out new ideas.
These stores have distinctive departments with shop-within-a-shop concepts and designs that make it "clear which section you are in," said Atkinson. Customers can browse a much larger assortment of food, with fresh-cut fruit, sandwiches and other small meals. Some stores feature cafes and self-serve frozen yogurt. Others have boutiques in the beauty department and trained beauty advisers on staff.
Customers around the country will see some of these changes, but the retailer plans to roll out alterations slowly and deliberately. Some may never see a sushi bar like those in the Boston and Chicago flagships, for example.
Atkinson defended the decision to refrain from making sweeping changes across the full fleet of 8,000 Walgreens stores. He pointed to J.C. Penney's move to rapidly overhaul its department store business in 2012, a move that ended in disaster and ultimately cost the retailer's management team their jobs.
"This is something that you don't change overnight," he said.
Related
Before You Go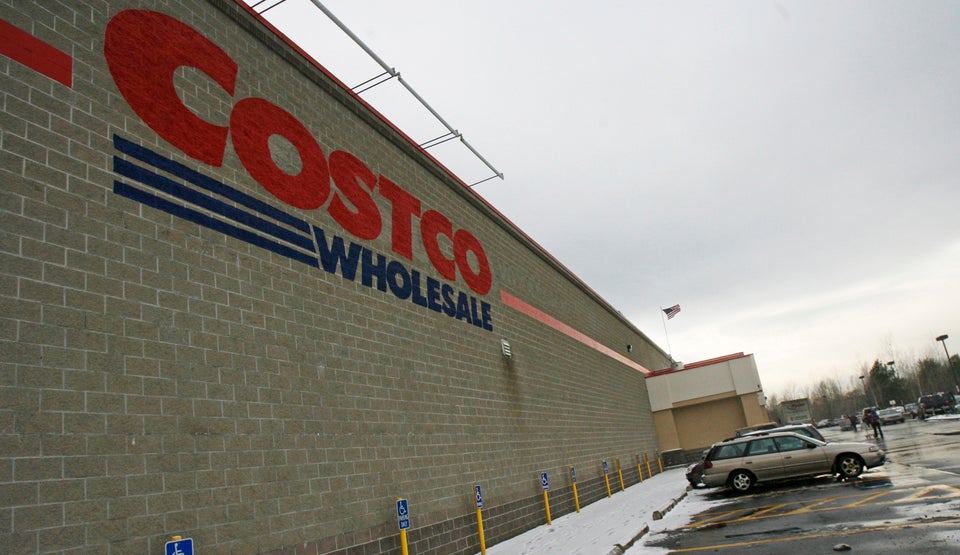 Companies With The Best Reputations
Popular in the Community