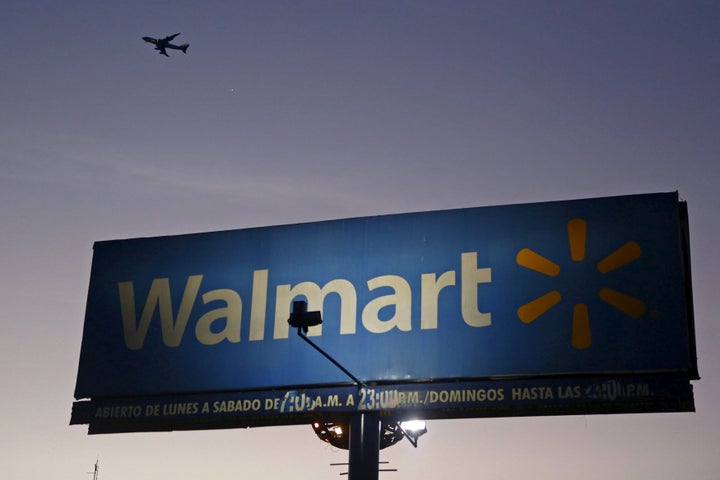 A petition demanding Walmart start selling ugly fruits and vegetables hit 100,000 signatures on Friday, and the effort could put pressure on the superstore chain to tackle the country's food waste crisis.
Nearly 26 percent of all produce grown in the U.S. gets thrown away because supermarkets refuse to stock misshapen or dinged-up fruits and vegetables that don't meet stringent cosmetic standards. A decision by Walmart ― by far the nation's largest grocer ― to sell such produce could send ripples throughout the industry.
"It's very exciting to see 100,000 signatures," Jordan Figueiredo, the California-based food waste activist who started the petition, told The Huffington Post by email. "It's a milestone that says Walmart's customers are ready for an 'ugly' produce offering."
Figueiredo plans to deliver the petition to the company's headquarters Bentonville, Arkansas, later this month.
Walmart recently began an experimental program to sell ugly russet potatoes at some stores in the U.S., but activists want to see a broader effort from the retail giant.
The company did not respond to a request for comment.
About 40 percent of food in the U.S. goes uneaten each year, a particularly appalling statistic when you consider that one in seven American households struggles to afford regular, healthful meals. Worse, that food waste mostly ends up in landfills, where it rots and emits methane, the most potent greenhouse gas warming the planet and changing the climate. 
Plus, wasting food is expensive. The U.S. spends a total of $218 billion each year growing, shipping and disposing of food that's never eaten, according to the nonprofit research consortium ReFED.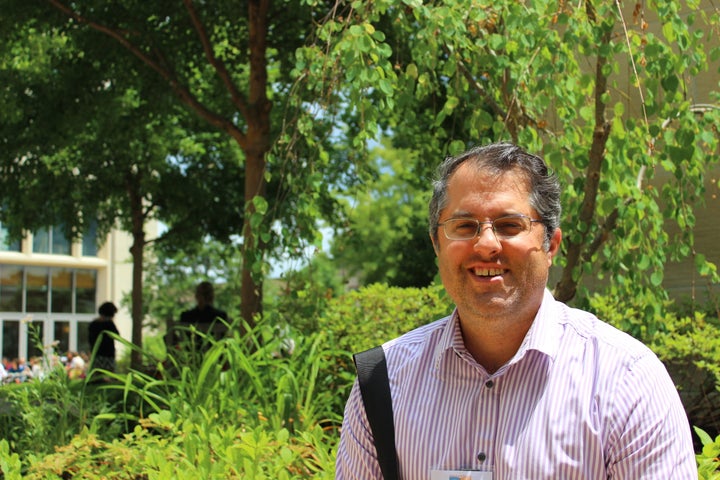 Walmart wouldn't be alone in the ugly produce business. 
Whole Foods last month expanded a pilot program selling deformed mandarins otherwise rejected from supermarket shelves. Two venture-backed startups — including San Francisco-based Imperfect Produce, which is behind Whole Foods' trial program — sell rejected fruits and veggies through subscription services and retail partnerships. Kroger, the country's largest supermarket chain by revenue, uses its excess food waste to create energy to power its warehouses.
The movement is already on Walmert's radar. Asda, the company's U.K. supermarket chain, already sells boxes of "wonky" vegetables for about 30 percent off regular prices. The program proved so successful, the company expanded the offer from 250 to 550 stores in March.  
Earlier this week, Walmart said it has considered importing a similar pilot program, but insisted U.S. shoppers may be less likely that Brits to buy aesthetically imperfect produce because they're used to purchasing loose fruits and vegetables. British shoppers, by contrast, often buy their produce in boxes and bags, putting less emphasis on the individual foodstuffs. 
But the petition -- backed by HuffPost as part of an editorial campaign called "Reclaim" that's designed to highlight the scale of food waste and encourage our audience to help reduce -- could make a difference. 
Whole Foods partnered with Imperfect Produce to start selling ugly fruit only after a petition launched by Figueiredo and nutritionist Stefanie Sacks garnered more than 111,000 signatures.
CLARIFICATION: This story initially stated Walmart had no program to sell ugly produce in the U.S., based on information previously provided by the company. It has been updated to reflect Walmart's recent efforts to sell some "ugly" produce. Language in the petition has also been updated.
Calling all HuffPost superfans!
Sign up for membership to become a founding member and help shape HuffPost's next chapter
BEFORE YOU GO