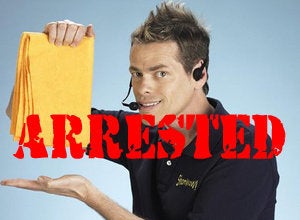 As you may have heard Vince Shlomi, the ShamWow! spokesman, has been arrested for allegedly beating a prostitute in his Miami hotel room after she allegedly began biting his tongue, and refused to let go.
We have obtained exclusive footage of Mr. Shlomi, moments after the alleged incident. Take a look.
Apparently Shlomi met the hooker, one Sasha Harris, at a Miami nightclub, and paid her one thousand dollars in exchange for sex. He also offered throw in a second thousand, if she agreed to his offer within the next 30 seconds.
The only real question that remains, is the ShamWow! capable of removing DNA evidence? Because if it is, we may never truly know what went on that fateful night.
Support HuffPost
The Stakes Have Never Been Higher
Related
Popular in the Community