We've seen some pretty epic wedding fails before, but this one might take the cake (literally).
When Ken and Amanda went to cut the cake at their November 8 wedding, they accidentally knocked it over instead.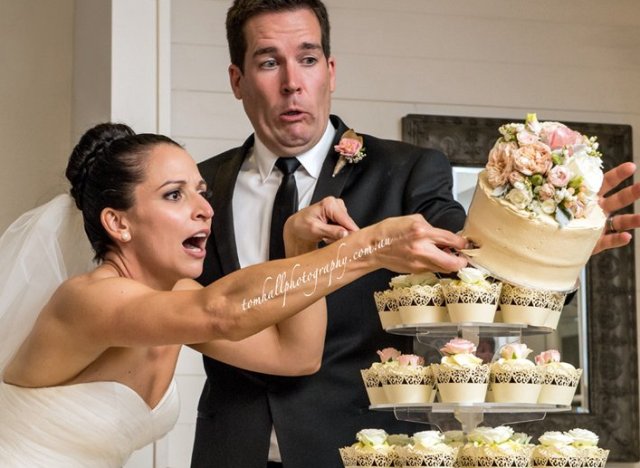 Thankfully, Hall says the couple took the whole thing in stride.
"I'm sure many people in that room were waiting to see what Ken and Amanda's reaction would be, but they kept it together beautifully!"
Fortunately, the cake's bottom layers were actually cupcakes, so they were still able to salvage part of their wedding day dessert.
Check out the slideshow below for some more wedding disasters from our readers.

Biggest Wedding Disasters!