But experts — and news reports — have cast serious doubt on the board members' claims of ignorance.
At least some members of the board knew as early as 2015 that Weinstein had reached financial settlements with women who had accused him of sexual harassment, the New York Times reported Thursday. Four members of the company's board resigned last week; the remaining four members ― including Weinstein's brother, Bob ― have denied that they had any prior knowledge of his behavior or the settlements.
But it is extremely unlikely that the board didn't know about the allegations or the settlements, legal experts and industry sources told HuffPost this week.
Weinstein's intimidating approach to his job and employees was no secret in the industry, according to several recent statements made in the press by people close to the company. Given prior investigations and allegations made internally at Weinstein and Co., that behavior should have alerted Weinstein's board members to the larger harassment and assault accusations that surfaced this week, said David Yamada, a Suffolk University law professor who specializes in workplace bullying and employment issues.
Emily Nestor, a Weinstein Co. employee, complained about Weinstein's behavior to the firm's human resources department in 2014, according to the Times.
At least one Weinstein executive, Irwin Reiter, was aware of Weinstein's "unwanted advances" toward Nestor and had raised the issue in meetings with Weinstein and messages with Nestor, The New Yorker reported this week.
Another Weinstein Co. employee, Lauren O'Connor, had detailed harassment allegations made by others in what the Times described as a "searing memo" that circulated internally.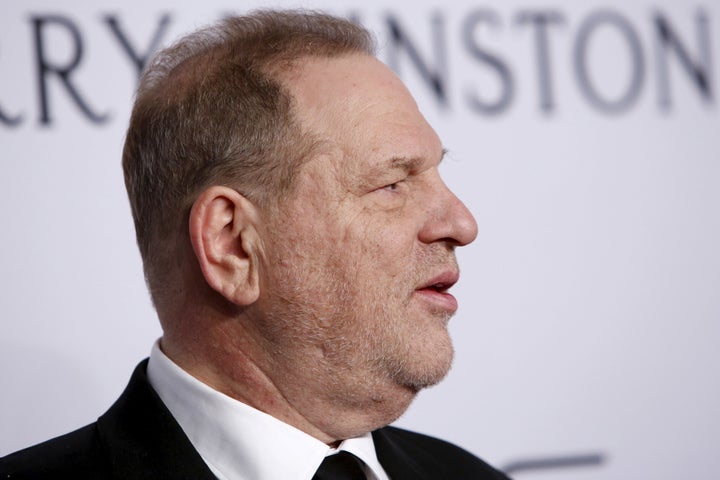 New York City police had also investigated Weinstein in 2015 for allegedly groping Italian model Ambra Battilana Gutierrez.
"There were some letters and memos sent to the company, so they were put on notice that there were concerns about him," Yamada said. "[Board] members have a fiduciary duty to be aware of legal settlements that could affect the health of the company, so it's quite possible that board members or other high-level executives were aware of this. But for better or worse, their priorities tend to be with the profit margins of their company and not the experiences of the people under them."
Board members were aware of at least three settlements Weinstein had reached, the company's longtime lawyer told the Times on Thursday, appearing to contradict the statement the board released last week that denied any prior knowledge of the allegations against Weinstein. One board member, Lance Maerov, told the Times that, although he knew of settlements, he did not know they were related to alleged sexual misconduct.
Weinstein's employment contract with the company also casts doubt on the idea that his fellow board members were blissfully unaware of his conduct. That contract, according to a Thursday report from TMZ, specifically allowed Weinstein to keep his job even if he was sued for sexual harassment and stated that if Weinstein was sued for any violation of the company's code of conduct, he only had to pay a fine to the company and reimburse any damages it suffered to keep his job. The fines Weinstein would have paid the company ― "$250,000 for the first such instance, $500,000 for the second such instance, $750,000 for the third such instance, and $1,000,000 for each additional instance," according to TMZ ― are larger than the settlements he paid his accusers.
The report did not elaborate on whether the company had ever found Weinstein in violation or assessed any penalties.
Actor and director Rose McGowan, who reached a $100,000 settlement with Weinstein over allegations of harassment in 1997, this week called on the entire board to resign and suggested in an interview with The Hollywood Reporter that men who did business with Weinstein had been "complicit" in his behavior.
In denying that it had knowledge of the accusations, the Weinstein Co. board announced that it was launching an investigation into Weinstein's behavior toward female employees and actresses. Debra Katz, a partner at Katz, Marshall & Banks, a D.C. law firm that specializes in sexual harassment cases, said she had "every confidence that the board was aware of these allegations" and that the investigation should focus on which board members knew and which members "chose not to act."
In fact, one board member, Tarak Ben Ammar, suggested this week that the company had attempted to address Weinstein's behavior amid the groping allegation in 2015. "Two years ago, we demanded from [Weinstein] that he re-sign the company's code of conduct on the basis of these rumors in 2015," Ben Ammar told a French television station this week. But the board dropped the issue, Ben Ammar said, after Manhattan District Attorney Cyrus Vance Jr. declined to press charges against Weinstein.
None of the four board members who resigned last week ― Milwaukee Bucks owner Marc Lasry, Technicolor deputy CEO Tim Sarnoff, investor Paul Tudor Jones, and investor and World Surf League founder Dirk Ziff ― immediately responded to HuffPost's requests for comment on whether they were aware of the allegations against Weinstein or the settlements he had reached with accusers. A Weinstein Co. spokesperson did not immediately respond to requests for comment from the current board members.
Even if the board's members were unaware of the settlements and allegations against Weinstein, they should have known about them, Yamada said.
"In the last 20 years, every corporation has known about liability for sexual harassment," he said. "The legal and financial implications of employment litigation are well known to all of these folks. How much due diligence they should have done depends on the details, but none of them can claim ignorance."
Popular in the Community