This summer, three female joggers have been murdered. While we don't know if running made them a target, this simple fact has been enough to confirm the worst fears in many women who run outside: Simply working out alone can put you at risk of being hurt.
There aren't good statistics on how common it is for women to experience violence while jogging, but your risk of being the victim of a violent crime while running isn't high. Women being harassed or watched while running outside, on the other hand, is all too common.
According to a 2,000-person national survey on street harassment, 65 percent of women have experienced some form of street harassment, with 57 percent reporting verbal harassment, 41 percent reporting physical aggression, like flashing or groping, and 20 percent reporting being followed. In comparison, only 25 percent of men had experienced any form of street harassment at all.
And street harassment doesn't discriminate. In response to our own experiences being catcalled, followed, flashed and jeered at on our running routes, we reached out to HuffPost readers on Facebook and Twitter to see if street harassment was making our fellow female runners feel unsafe:
It's a frustrating and all-too-familiar scenario, and one that needs to change. That's why we started the #RunningWhileFemale campaign, to give women a space to talk about being hassled, intimidated and sexualized while daring to partake in an activity most men take for granted.
Here are 16 women's stories of #RunningWhileFemale:
Before You Go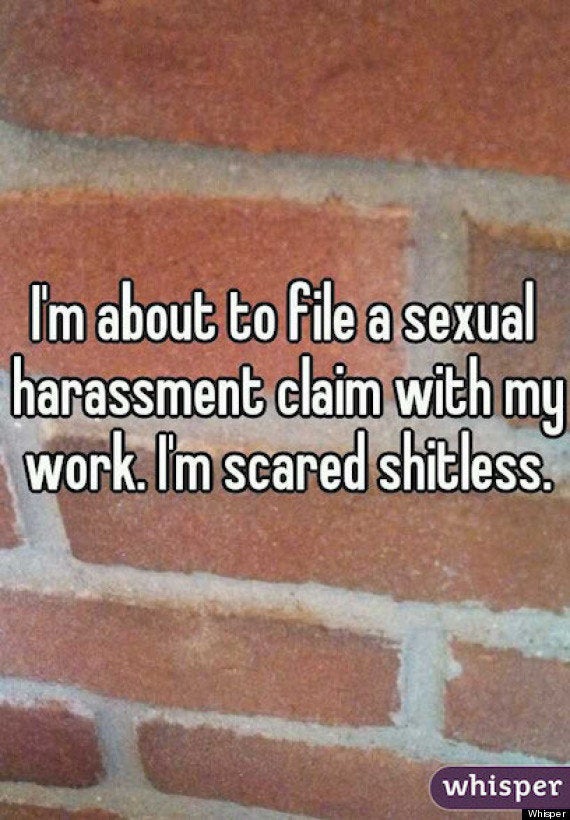 Women Who Reported Sexual Harassment