Right after the Chinese New Year holiday, our Half the Sky training team returned to the Huazhou orphanage to see how things were going in the new children's center. They toured the once gloomy and barren rooms, now bright with color and children's art and filled with music and happy kid sounds. As soon as they arrived in each room, the trainers were greeted by Huazhou's new nannies and teachers, all of them bursting to tell their tales of wonder. Of course, the true story was in the children's faces. In the infant nurture room, once "untouchable" Wenting was snuggled in her nanny's arms looking at a picture book. "Autistic" Juanjuan was chatting on a toy cell phone.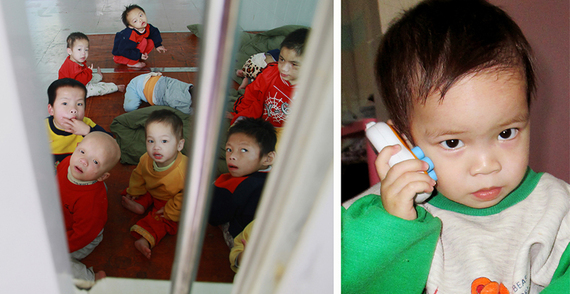 When they stopped by the activity room for older kids, youth mentor Wang said, "You know how my Zhiling was the bossy girl? How she sometimes was so unkind and bullied the younger children? Let me tell you, that girl is changing! For the New Year holiday I made dumplings with the older children. All were waiting for the hot dumplings as I was boiling them in the pot. I could see their watering mouths! When almost all the dumplings were eaten up by my children, there were only ten left. 'Teacher, we already tasted dumplings, but sisters and brothers in our preschool never have tasted them before. May we give these? Zhiling then carried the plate to the preschool, shouting all the way, 'Teachers ... dumplings, for you and the children! They are hot and we made them together. We want to share with our brothers and sisters.' I'm so happy Zhiling has tasted the pleasure of giving."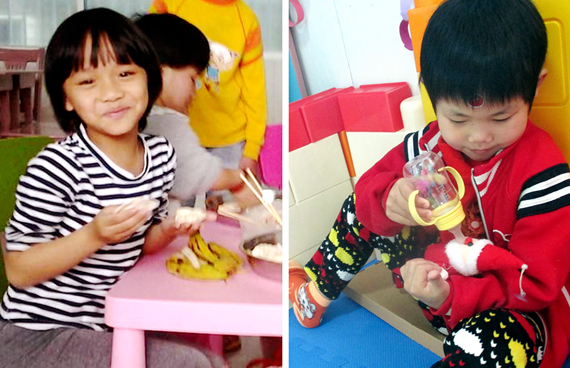 In the preschool, Aoshi, the little girl who couldn't walk, was casually standing at the bookcase, engrossed in a picture book. Jing, the child who, just a month before, could not accept affection from her new teacher -- who was afraid even to take her teacher's hand -- was now sitting comfortably cuddling a tiny doll like a doting mother, cooing softly, "Baby, do you want some more milk?"
A young teacher hurried over to the visitors, "Something unbelievable happened just this morning! Do you know Huapeng, the boy who never spoke before and never even walked, only kept banging himself on the wall? Today when I came to bring him downstairs to class, a miracle happened! When I took his hands, he stood up! He walked down the stairs with me! And he counted the stairs out loud! Huapeng can count from one to six! Our children have so much potential! They will surprise us as long as we kept making the effort to help them!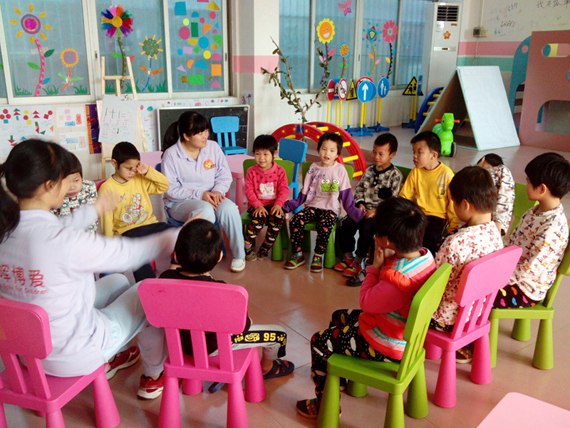 While the children were taking their afternoon nap, our Half the Sky trainers met with teachers, nannies and staff. One teacher arrived late. She apologized. "I wanted to check on the children in their new dormitory. Looking at their sleeping faces, I could see little smiles. I could see the innocence and simplicity that young children are supposed to have. I don't know why I wanted to cry at this moment. Yes, I shed some tears, happy ones."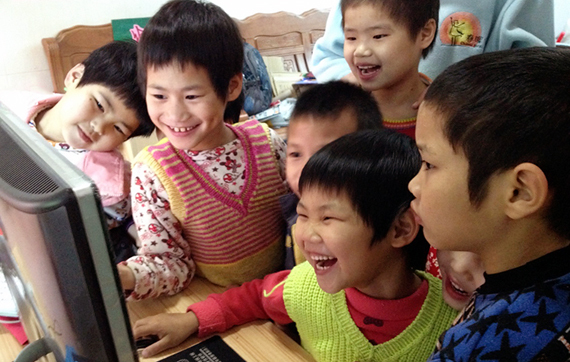 In her new memoir, Wish You Happy Forever, Jenny Bowen told the story of Half the Sky Foundation's failed attempt twelve years ago to help children in Huazhou, a small orphanage in southern China. Now, as she relates in Part 8, the last of a series, Huazhou has become Half the Sky's 53rd children's center and is representative of a national initiative to reimagine child welfare in China. Read all posts in this series here.
REAL LIFE. REAL NEWS. REAL VOICES.
Help us tell more of the stories that matter from voices that too often remain unheard.