Delightfully strange and elegantly mysterious, the work of Christophe Piallat sucks you into another world. When entering a Piallat-decorated atmosphere, one may feel a few different things: You may believe that you have traveled deeper into outer space than any human before. You may begin to feel that you took an alternative route and wound up inside of a geode or a diamond crusted cave. You also may realize that you are in Pasadena, California, inside of an old See's Candies store attached to a record shop that was taken over and replaced with a mesmerizing art exhibition.
If you are experiencing the latter, you have wound up in a good place. You are now at Christophe Piallat's ongoing, evolving exhibition, What Lies Inside, Stays Inside. What Lies Inside, Stays Inside is Piallat's first exhibition in Los Angeles, where he currently lives. Right off the bat, Piallat knew he wanted to use a storefront with a big display window, rather than a typical gallery. The show's title plays on this a bit, embodying the idea of a facade and exterior, as well as creating a memo for viewers in regard to Piallat's installation structure.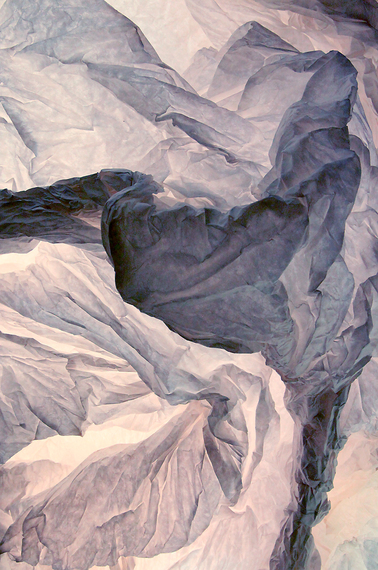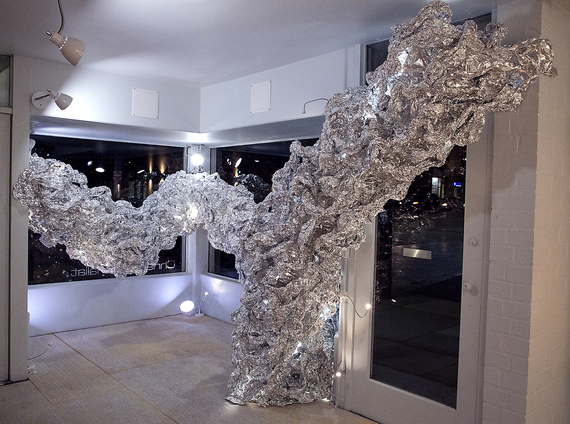 "My work reshapes light and the infrastructure spatially considers a 360 degree frame of reference. Whether it's foil, paper or plastic, the exterior of my installations is what a viewer sees. What's inside, you will never see. Much of that is where the title comes from. The underlying notion of a facade is the other side of things. It's a reflection on what we see of people in contrast to what we should see, what's underneath."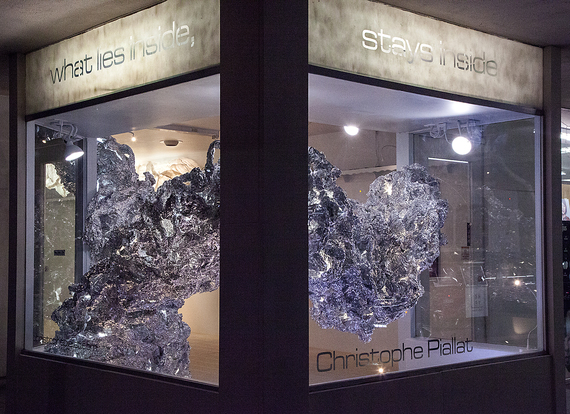 Piallat works with common household materials, such as aluminum foil (which he obviously buys at Costco), butcher paper, plastic, wood and lights. Some of the magic comes from the way light is reordered and bounced from piece to piece, creating this mystical realm. However, the technical side of magic shines when it's realized that these bold structures are made from the most typical materials that can often be found in the trash or the cupboards of most homes. The result of his effort is towering, organic artwork that's mysterious in a very welcoming sense, like each piece encourages the viewer to get as close as possible without breaking the universal rule of touching art. What Lies Inside, Stays Inside is an evolving exhibition. Piallat modifies the exhibition slowly each day, resulting in a show that can be seen differently every time you pass it. Adjustments include but are not limited to, a chrome mannequin, tentacle-like scarves of lights and plastic and a manipulated shelving unit. Because of such a successful opening night and reception, Piallat extended the exhibition to run until October 25th, rather than mid-summer. The inside of the space next to Canterbury Records holds a mesmerizing display of unlimited creativity. But it's the idea of a corner storefront that makes viewing What Lies Inside, Stays Inside an experience that begins the moment you see the window display, even from feet away.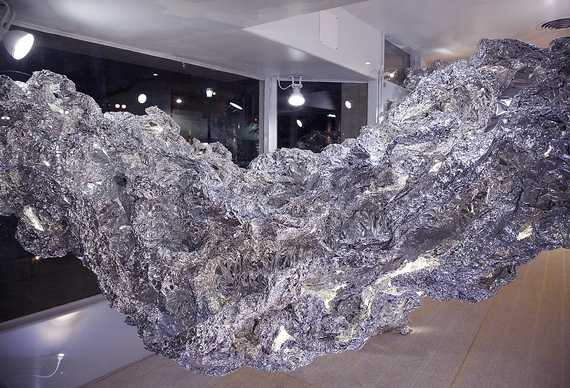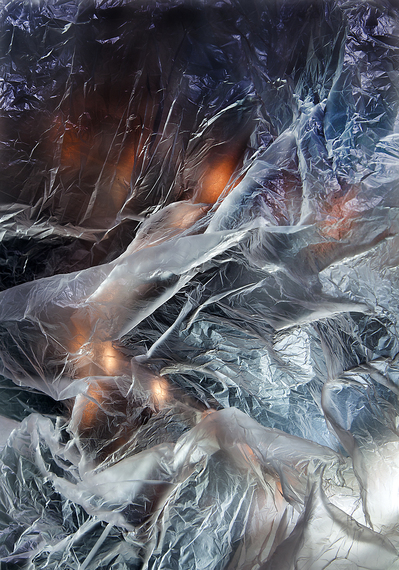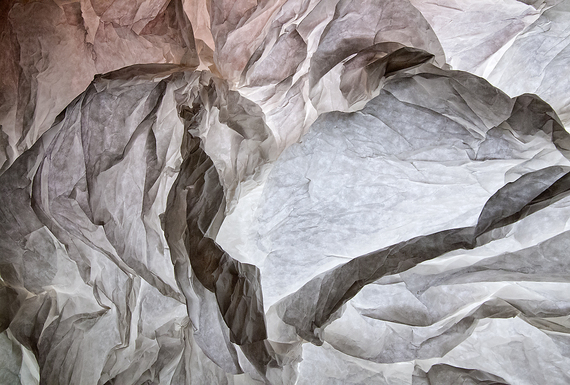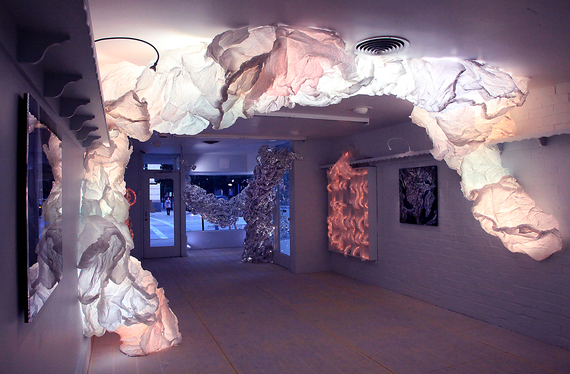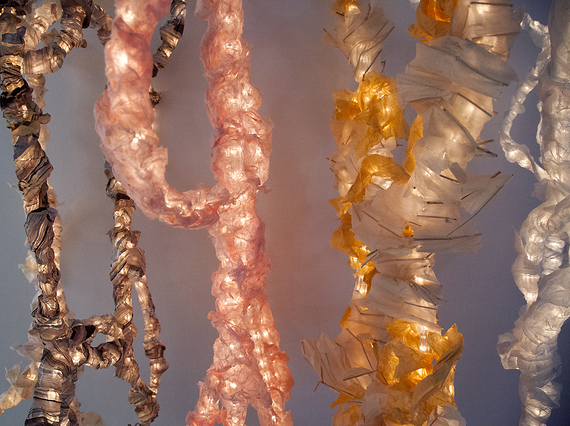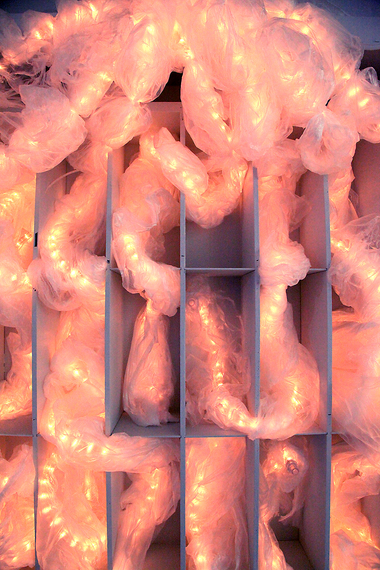 While What Lies Inside, Stays Inside continues to morph and remain a focus, Piallat is also preparing for the fall Lumina Light Festival in Cascais, Portugal.
"I look at myself almost as a professional athlete training for the Olympics. I have 10 days to build five huge installations with paper and light, inside a Cathedral. And I need to sharpen my skills and get my body in shape and be able to adapt to any engineering situation, any creative situation. This is a way to train for that and also have a gallery with a running show. I love the idea of it constantly evolving and I love when people walk in from the street and express their curiosity as to what is happening right in the middle of Pasadena. They say, 'What are u doing? What is this?' and I love the conversations that start that way. When they step inside, their curiosity takes on a whole new shape. I'm always looking forward to that."
You can learn more about Christophe Piallat and What Lies Inside, Stays Inside by visiting his website christophepiallat.com.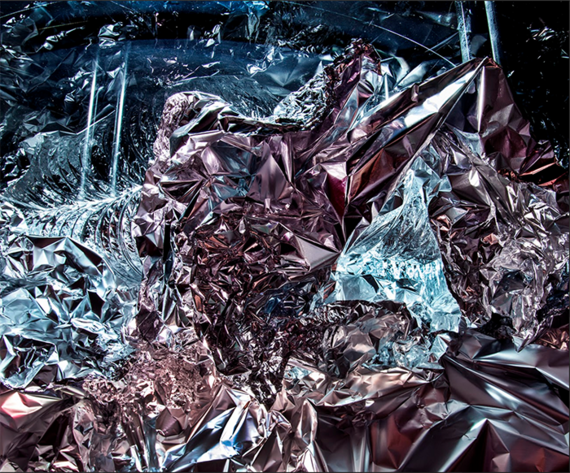 REAL LIFE. REAL NEWS. REAL VOICES.
Help us tell more of the stories that matter from voices that too often remain unheard.