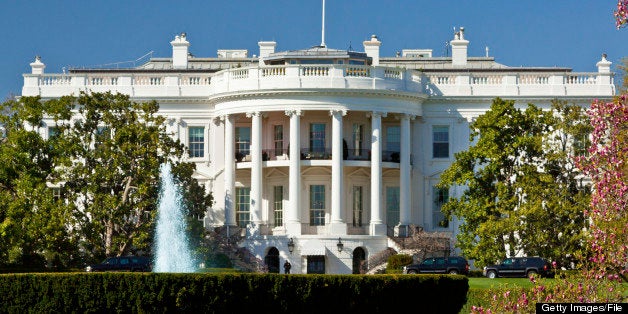 Irrespective of the politics of presidential elections, as a sibling researcher, I am elated with the prospect of a brother of a former president "actively exploring" a presidential run in 2016. The Hollywood-made script of an introspective younger brother seeking to match the surprise success of his rambunctious older brother is biblical. From a sibling dynamics perspective, this is almost as good as the story of the Harbaugh brothers facing each other in Super Bowl XLVII.
As I often note in my lectures and seminars on sibling issues, adult sibling dynamics are driven by the underlying forces of childhood sibling narratives. How I like to put it, unlike Vegas, what happens in childhood does not stay in childhood. In my practice I have seen countless examples of adults with intricate relationships with their siblings. Once I explore with them their early childhood family narratives it becomes very evident that these early sibling themes are still playing out in adulthood. In fact, the impact of childhood sibling relationships goes beyond adult sibling relational dynamics. Much of our adult life from occupation choice to self-esteem to the quality of our marriage is influenced by elements of past sibling tensions.
Hence, to overlook the sibling angle of this political event misses a significant part of the story. Although the current political environment is obviously part of the calculus, I have no doubt that Jeb's decision about running goes beyond political machinations. Jeb's deliberations will be swayed consciously or sub-consciously by deep-seeded sibling forces.
Although I would be thrilled for George and Jeb to take their place on my couch as we explore their early sibling dynamics, all I can do at this point is juxtapose what we know about the science of siblings and what is known about the Bush family.
George and Barbara Bush had six children; George, Robin, Jeb, Neil, Marvin and Dorothy. Robin died of Leukemia as a child hence as Jeb was growing up he was the second child of five. Growing up in a political family, it was clear from the get-go that if any of the children in the Bush clan would excel in public service, it will surely be Jeb. This destiny was further etched into the family narrative considering what sibling researchers refer to as sibling de-identification. Siblings in a family often choose to follow divergent life paths in order to carve out their unique sense of identity and minimize sibling competition; they attempt to de-identify from their siblings. This process is particularly prevalent when it comes to the first two siblings in a family. Second children are notorious for being very different from their older sibling, especially if they are of the same gender. As older brother, George, was following a path of academic mediocrity and boisterousness, Jeb carved out a distinctly different path by excelling academically and overachieving. While George was busy cheerleading, Jeb was teaching English in Mexico at 17, completing his college coursework at The University of Texas in two and a half years, and graduating Phi Beta Kappa. This distinctly different path is classic sibling de-identification; George was the fun-loving one and Jeb was the serious go-getter.
However, the story took an unexpected turn when George attended a barbecue in 1977 where he met his future wife, Laura. As George often notes, Laura helped him put his life back together after a period of alcohol abuse. This metamorphosis was followed by a political career culminating in the Texas governorship and the presidency. In a sense, George invaded Jeb's unique life path. The ending that was supposed to be Jeb's was now part of his older brother's story. Although Jeb seemed happy during his brother's inauguration, considering the power of underlying sibling dynamics, it could have not been easy for him seeing his brother taking the oath of office.
Now Jeb is considering a run himself. In some way Jeb is reclaiming what should have been his in the first place. The pressure of a presidential run is difficult on its own. Add to it the pressure of reclaiming destiny and the tension is insurmountable. Unfortunately, a process as daunting as the decision to run for president subverted by past sibling tensions may lead to clouded vision. I question the true motives of his desire. I expect some unexpected twists as Jeb wrestles with this daunting exploration.
Popular in the Community