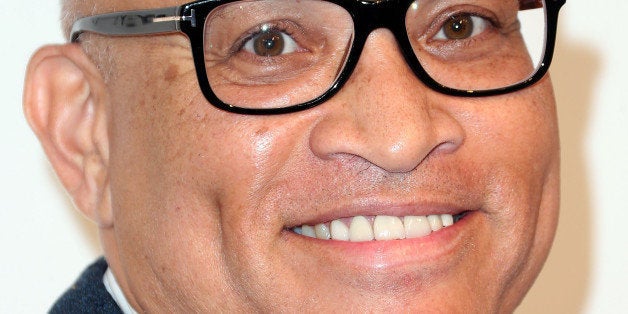 Like a traveling salesman booking a last-minute flight back home, Larry Wilmore of the The Nightly Show packed up his microphone and announced the end of his Comedy Central talk show.
Six months before Larry Wilmore was canceled, Melissa Harris-Perry, a professor and published author, sent an email to her team that her 4-year-young MSNBC show was to be canceled.
6 months.
2 Black talk show hosts.
2 supposedly "progressive" TV networks.
Even worse is the fact that, with the cancellation of these two TV shows, folks will be pressed to assume that Black talk show hosts just can't cut it -- that they can't produce quality content or obtain the necessary ratings to stay on the air.
By extension, (white) TV producers and writers will ask themselves, "Are Black people capable of being on television?" even though their actual line of inquiry should be, "Where did WE screw up and how did WE fail these Black talk show hosts?"
In contrast, failed white talk shows have come and gone through the saloon doors with more ease than a meal at Del Taco passes through one's anus.
Chevy Chase had a show in 1993. CANCELED.
Zach Galifianakis landed a gig in 2002. CANCELED.
Megan Mullaly, Kathy Griffin, Kris Jenner, Alan Thicke, John McEnroe, Martin Short, and Pat Sajak?
What? So is it safe to say that white talk show hosts are incompetent and unable to hold their own? Of course not. Because we always give whiteness a second, third, and two-millionth shot. We allow their scuffed knees to be scuffed knees. Brush it off, lift yourself up by your hand-me-down bootstraps and keep truckin'.
Nah. They get a few tries and if they fail, whether the reasons are inside or out of their control, they and EVERY person of color must suffer. Every person of color is shut out of an opportunity because a few pioneers couldn't wade in a white industry designed for the success of white applicants.
"Wilmore couldn't do it, what makes you think you can?!"
"Nah, we can't hire you guys, we've had bad experiences with you people."
We keep saying the same thing...
Popular in the Community