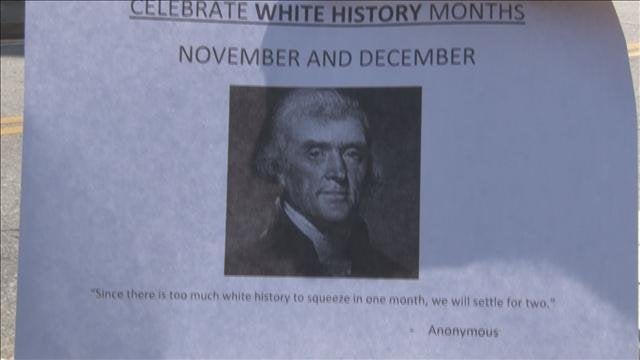 There are African American societies, black student organizations, and Indian heritage associations; however, there is not one white society of engineers, white student organization, or Caucasian heritage association. Why? Because if there are, various individuals will say this is racism.
Students referred to the flier as evidence of persistent racism and a bad attempt at satire.
"I think it just shows how real racism is in our community and even though we say that we have moved passed it and that we are in a state of enlightenment that racism is still real," student Fredrick Woods told WMGT.
In an email to the Mercer community, university President Bill Underwood said the flier "demeaned efforts to promote education about people of diverse races and cultures and their contributions to our society. The ignorance reflected in the poster is a reminder of the imperative of these efforts."
Related
Popular in the Community