 WASHINGTON -- President Barack Obama is expected to highlight the contributions of Muslim Americans to U.S. society at the annual White House Iftar on Monday evening, a tradition dating back to 1996 in which Muslims break their fasts during the holy month of Ramadan in the company of administration officials.
But this year, growing frustration with the administration's policies on surveillance, Guantanamo Bay and the Israeli-Palestinian conflict has prompted a viral campaign to boycott the event. More than 200 people have also signed up for a protest on the South Lawn that will occur during the dinner.
The movement to boycott the White House Iftar isn't new -- last year, a similar effort was launched, and focused in particular on the administration's failure to close Guantanamo Bay and the force-feeding of detainees on hunger strike there. While the concerns over the detention center remain part of this year's campaign, at its forefront is the growing Palestinian death toll after nearly a week of Israeli airstrikes on the Gaza strip.
The American-Arab Anti-Discrimination Committee, an Arab American grassroots civil rights organization, said the administration's refusal to condemn Israeli airstrikes on Gaza is the main reason it will be sitting out this year's White House Iftar and any similar government-held iftar dinners.
"In the government's silence, Israel is committing a massacre in Palestine with the possibility of an all-out ground assault. Our American tax dollars have contributed to over 100 civilian casualties as of Monday morning, of which 70% are estimated by the United Nations to be women and children," the group said in a statement Monday. "This deplorable situation, brought on by Israel's U.S.-sanctioned illegal occupation of Palestine, has received no direct action from President Obama. Yet, as this humanitarian crisis continues abroad, we do not believe it is appropriate to attend iftar dinners sponsored by government agencies while lives are being lost."
The White House has defended the Israeli military amid its bombing campaign, which Palestinian health officials estimate has killed 176 people, the majority of them civilians. There have been no Israeli deaths in the conflict, due in large part to Israel's U.S.-backed Iron Dome air defense system intercepting rockets from Hamas.
"The White House coming out and endorsing wholeheartedly Israel's assault, saying Israel has a right to defend itself, is very shameful when Palestinian children are being killed," Ramah Kudaimi, a D.C.-based activist who helped organize the protest against the White House Iftar, said in an interview with The Huffington Post.
Kudaimi added that the protest is about a wide range of issues, including Guantanamo, the Obama administration's drone policy and surveillance that disproportionately targets Muslims.
"The last straw was the NSA spying scandal and the fact that those being spied on ranged from officials with [the Council on American-Islamic Relations], as well as Americans whom you would describe as 'patriotic,' and who have served their government and been proud of it," Kudaimi said. "And yet that does not mean that they have escaped government surveillance. … I think this whole mixture of things got to a point of making the boycott calls louder and louder."
Muslims across the country have expressed similar grievances on social media over the last week, using the hashtag #WhiteHouseIftar. A petition to boycott the event was also widely circulated on Monday and signed by more than 100 people.
"We are a group of scholars, advocates, activists and grassroots organizers who are outraged and deeply concerned by the violence that the United States has committed under the guise of national security," the petition reads. "We are outraged that human and civil rights of Muslims and non-Muslims alike are so callously rejected in favor of a national security state that purports to be a democracy and the leader of the free world, while furthering undemocratic policies and ideals. We are outraged that so many individuals have suffered from profiling, detention, torture, and murder by virtue of specifically being Muslim or looking Muslim."
For writer Mariam Abu-Ali, the gathering of White House officials and Muslims is "a slap in the face to those in the Muslim community who have been victims of U.S. civil-rights and human-rights abuses."
Abu-Ali's brother Ahmed, a U.S. citizen, has spent more than a decade imprisoned under charges of conspiracy to assassinate then-George W. Bush in 2003 -- charges Abu-Ali says were manufactured while her brother was studying in Saudi Arabia. Ahmed, Abu-Ali wrote on Monday, was tortured into issuing a confession on videotape.
Not all Muslims are joining the pro-boycott crowd. Haris Tarin, director of the Washington office for the Muslim Public Affairs Council, a public service agency, said his organization believes that choosing not to engage with the government will only hinder the chances of achieving any changes in policy.
"For me, the White House Iftar is important because it actually does allow us to engage with senior White House officials for a decent amount of time on substantive issues," Tarin told HuffPost. "It's not just the ceremonial thing that people talk about."
Tarin said his group also disagrees with the administration's policy on surveillance, post-9/11 counterterrorism strategy, and a number of other areas such as the crises in both Syria and Gaza. But to sit out the Iftar, he argued, would only further alienate Muslim Americans who continue to be perceived as "foreign" and not as average citizens who share many of the same concerns most Americans.
"What we tell our constituents and American Muslims is to keep organizing. You have to keep organizing, you have to keep empowering yourself," Tarin said. "No community within the United States of America is able to change policies without extremely impactful organizing and public image building. … Government policy is not going to change without our commitment to changing public perception."
Rep. Keith Ellison (D-Minn.), the first Muslim elected to Congress, said in a statement Monday that he planned to attend the White House Iftar.
"While I certainly share the concerns of the people who have called for the boycott, I disagree with the tactic," Ellison said in a statement. "It will not close Guantanamo Bay, guarantee a cease-fire between Israel and Palestine or undo the NSA's targeting of Muslims."
"If the boycott was successful and no Muslims showed up, then no one would talk about the issues on behalf of our community," he added. "Precisely because the people adversely affected by these policies cannot be present, passionate and articulate members of the community must be there tonight."
Kudaimi said that no one is arguing in favor of disengaging with the government entirely.
"That is not our position. Several of us work with the government, we're working on changing U.S. policies that we believe are wrong, and we know that means we'll have to engage with government officials," she said. "Our particular issue is just with this White House Iftar itself, which we believe is a publicity stunt."
If Muslims would like to be part of the political discourse, Kudaimi added, there are many other venues beyond a celebratory dinner, such as requesting meetings with Obama, White House officials and members of Congress.
"The White House Iftar itself is meant in order to make sure that the United States is pushing this idea that, 'We're welcoming Muslims and Muslim Americans, and please don't pay attention to the fact that for the past at least 10-15 years, our national security policies have targeted Muslims and ruined the lives of so many Muslims not only in the U.S. but worldwide,'" Kudaimi said.
White House Press Secretary Josh Earnest told reporters Monday that the administration respects the differences in opinion around the Iftar when asked about the calls to boycott it. But he added that it was important not to let the protests overshadow the contributions Muslims have made in their communities.
"There are immigrants to this country from a variety of regions of the world who are Muslim," Earnest said. "And it is important for every American to understand that they are critical to the success of our country and interwoven into the basic fabric that makes the United States of America such a unique place to live. Tonight's dinner is an opportunity to pay tribute to that contribution."
This article was updated to include comments from Keith Ellison and Josh Earnest.
CORRECTION: This article has been edited to note that Ellison was the first Muslim elected to Congress. He is no longer the only Muslim member.
Before You Go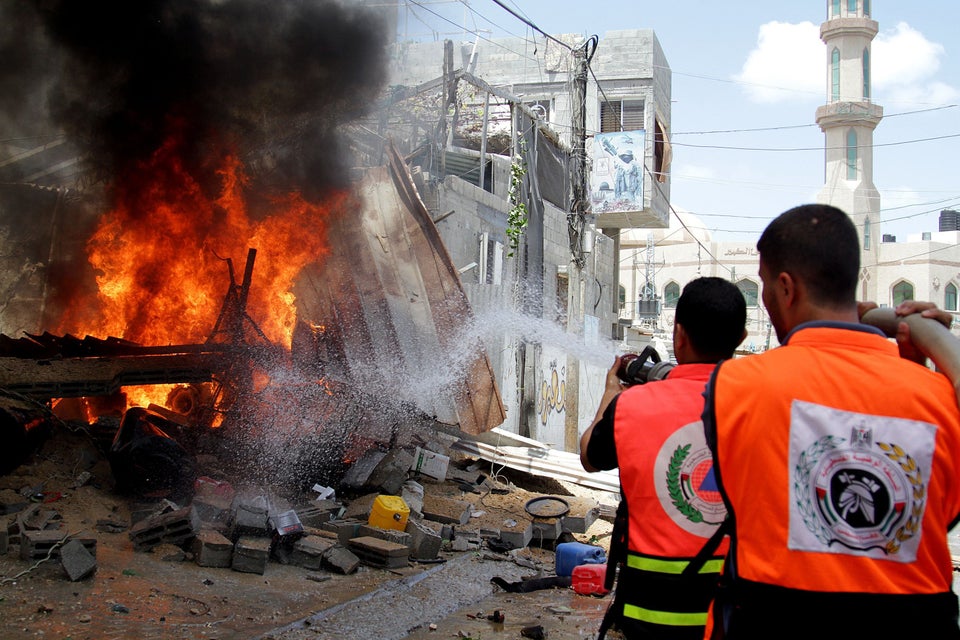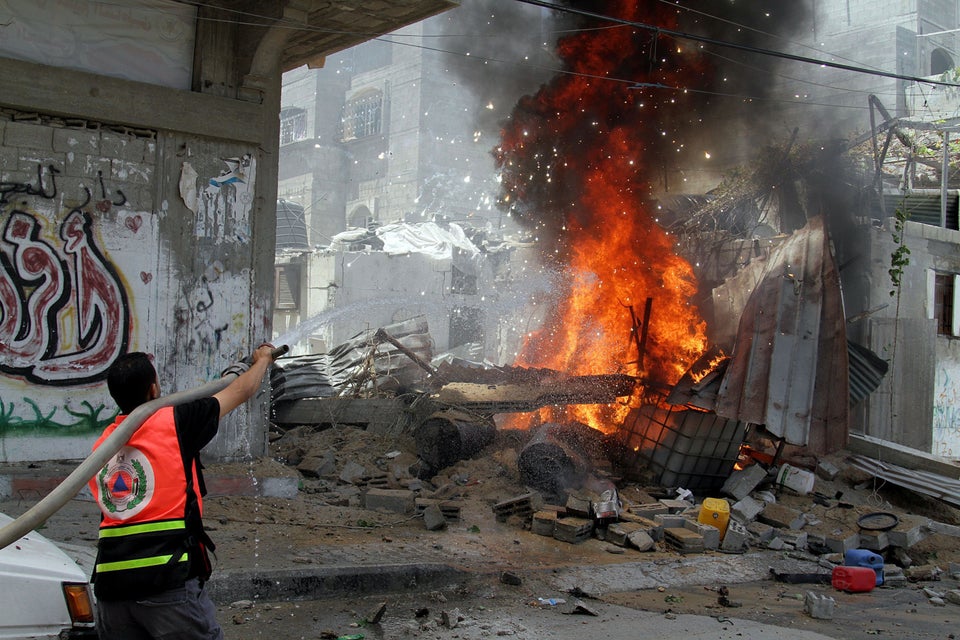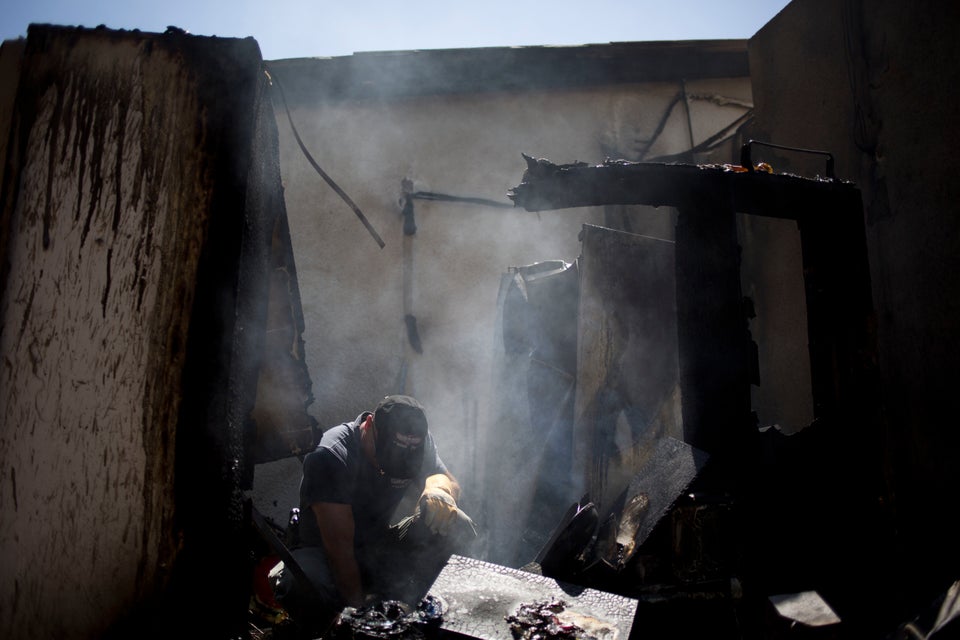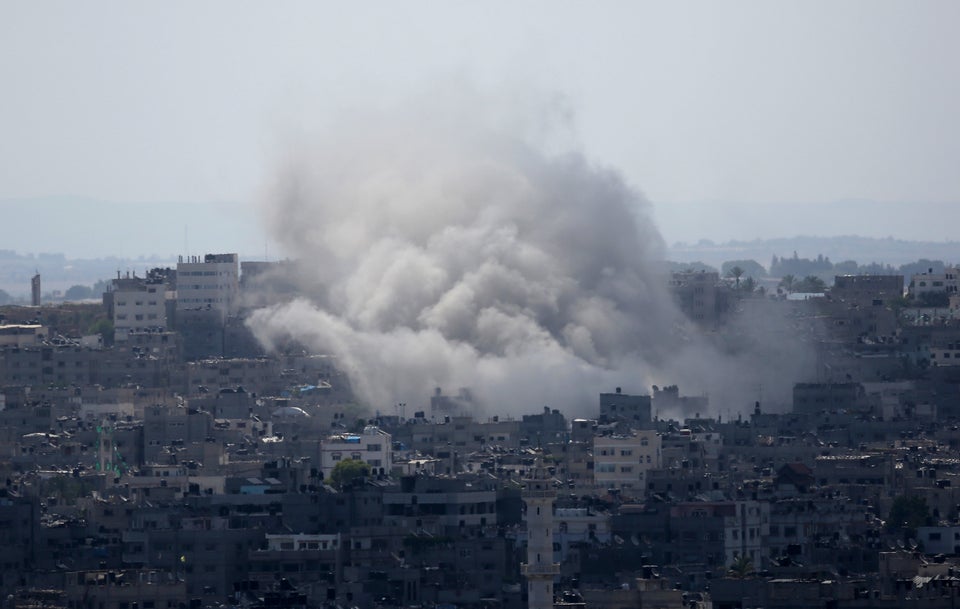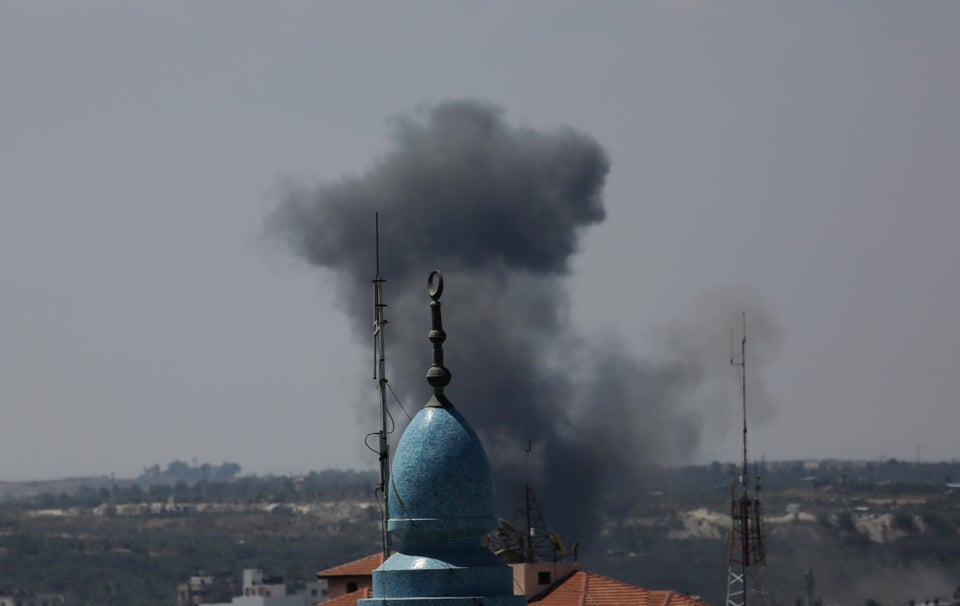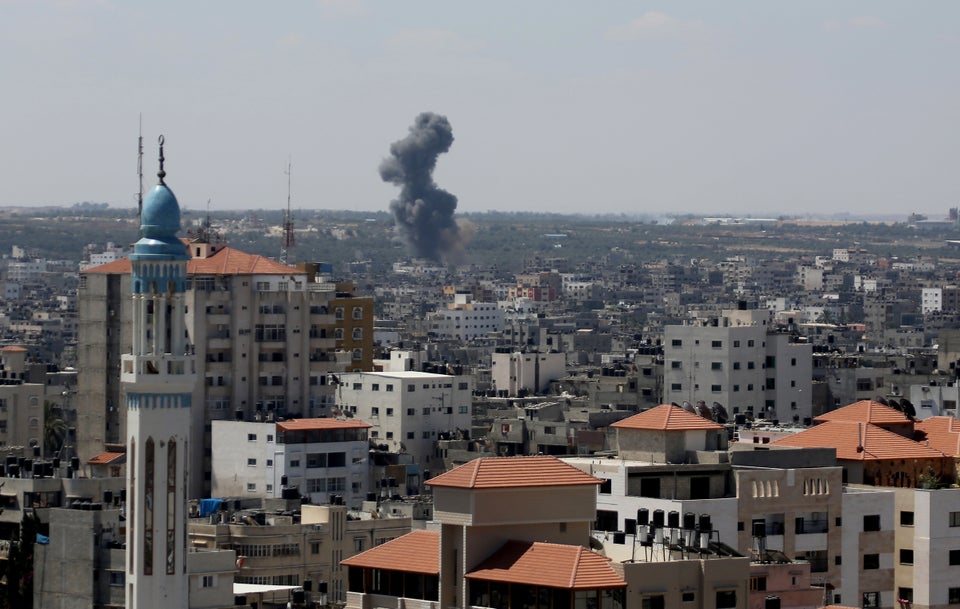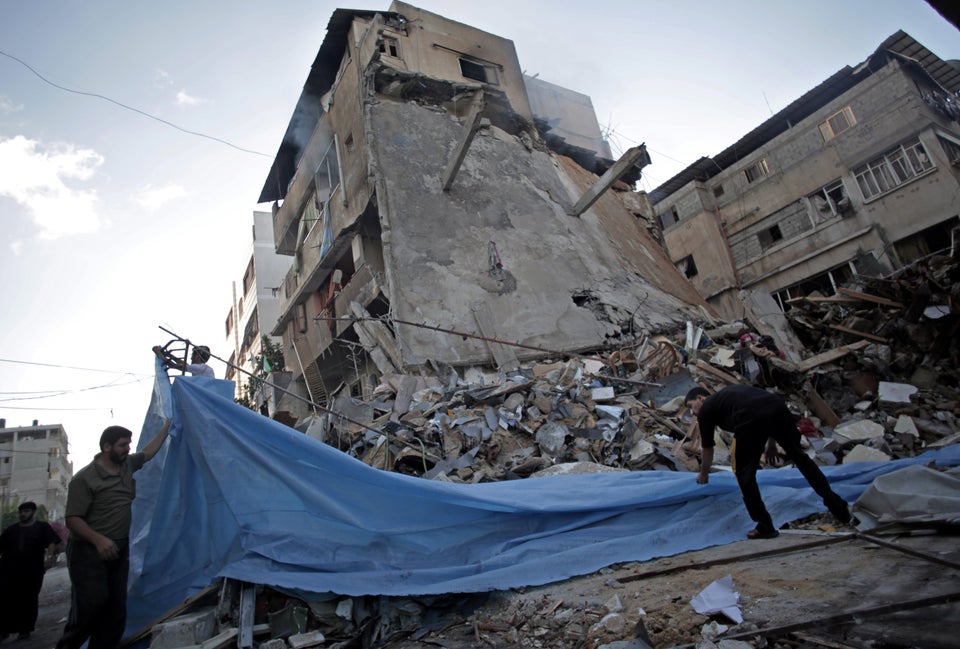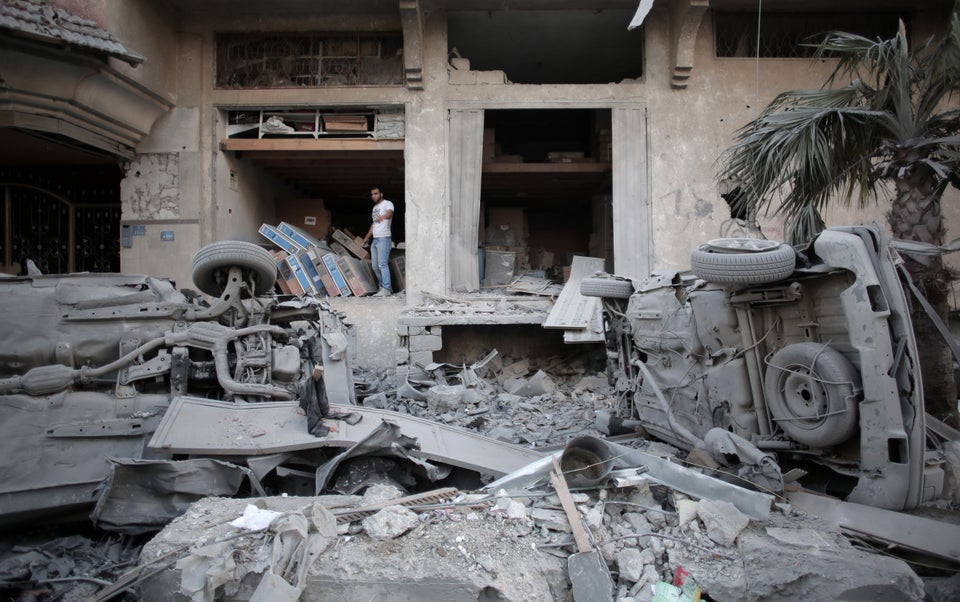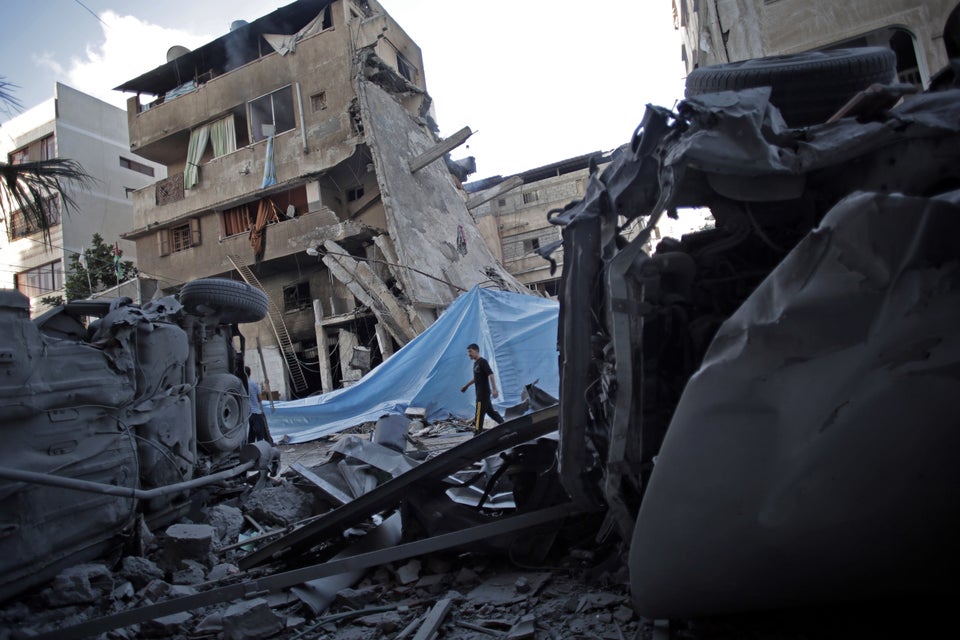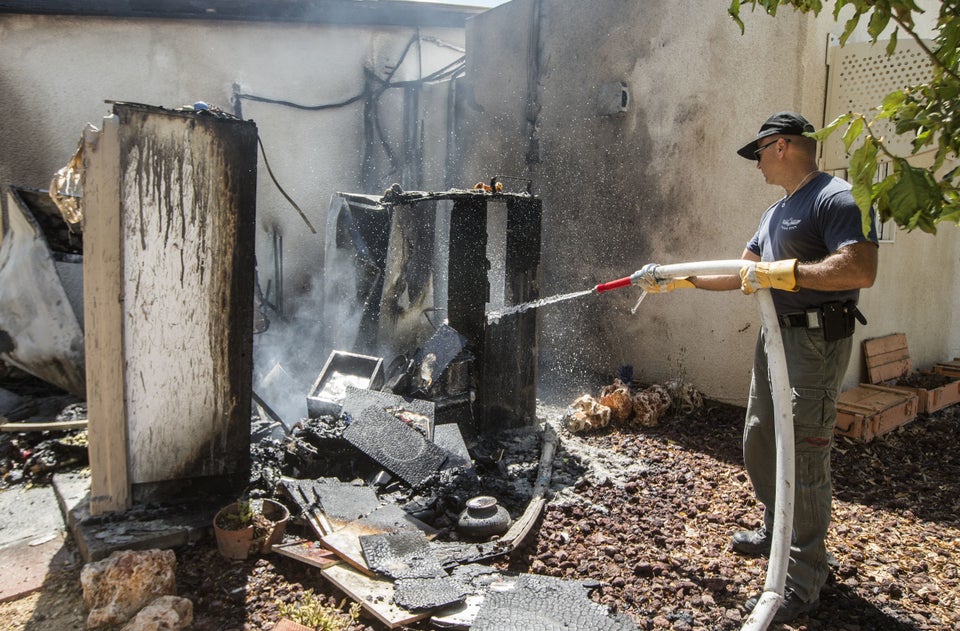 JACK GUEZ via Getty Images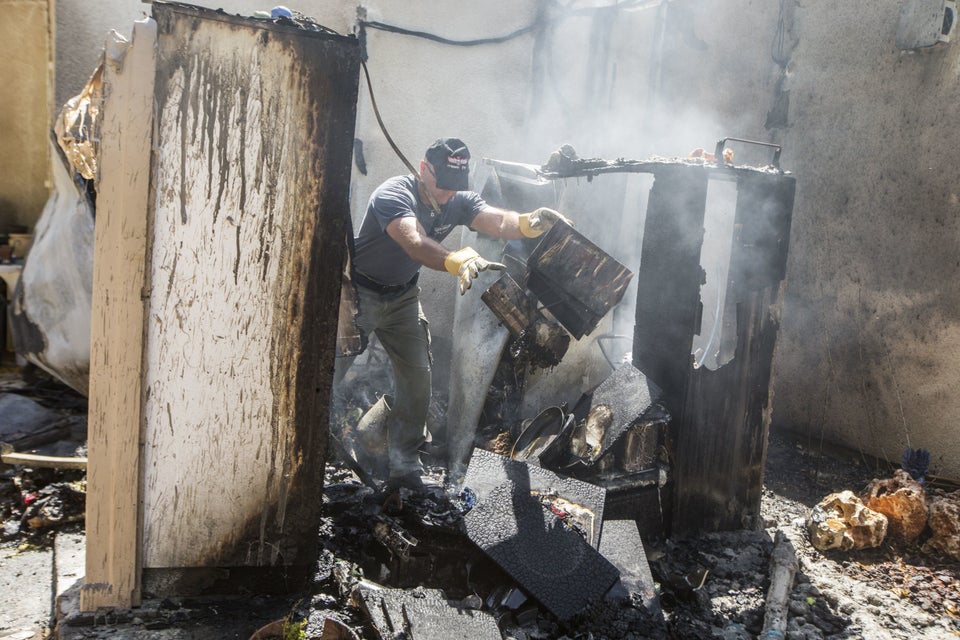 JACK GUEZ via Getty Images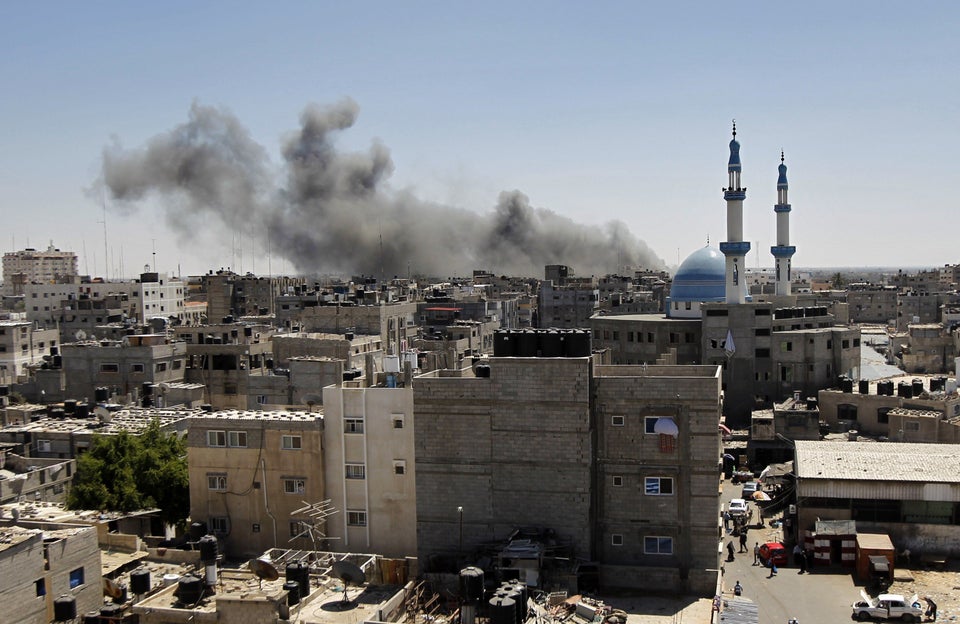 SAID KHATIB via Getty Images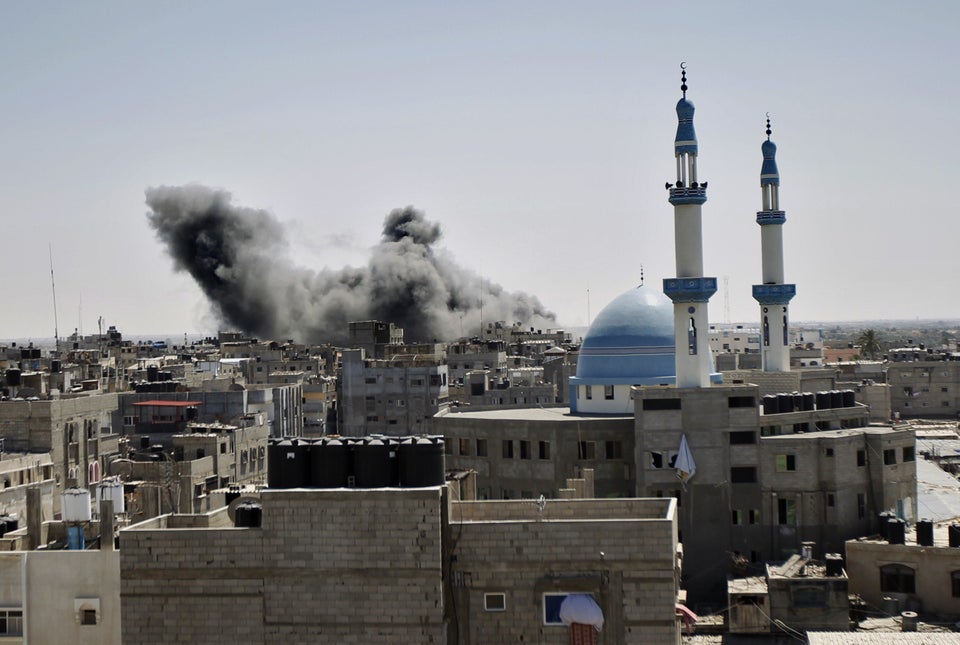 SAID KHATIB via Getty Images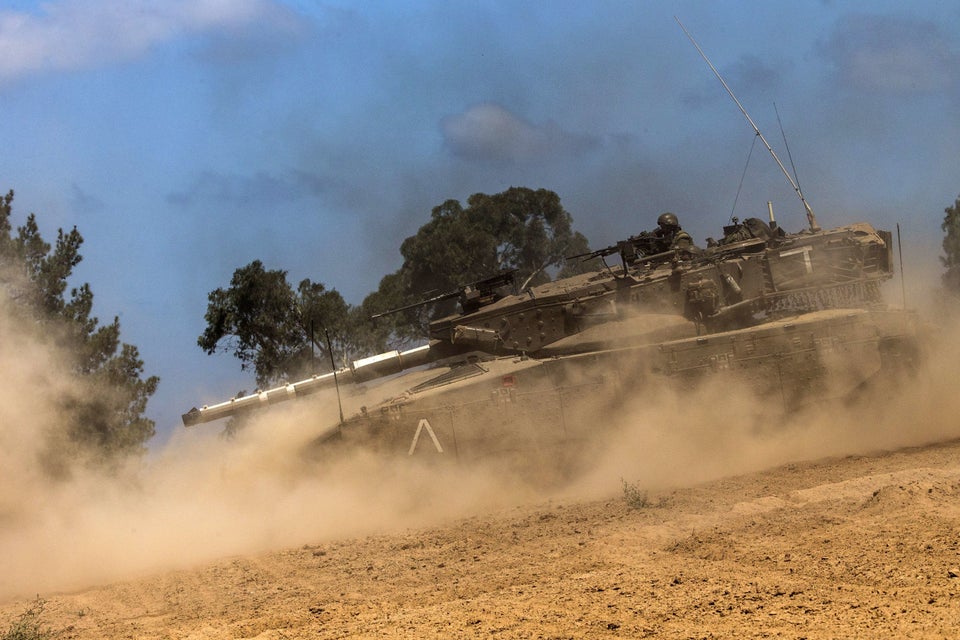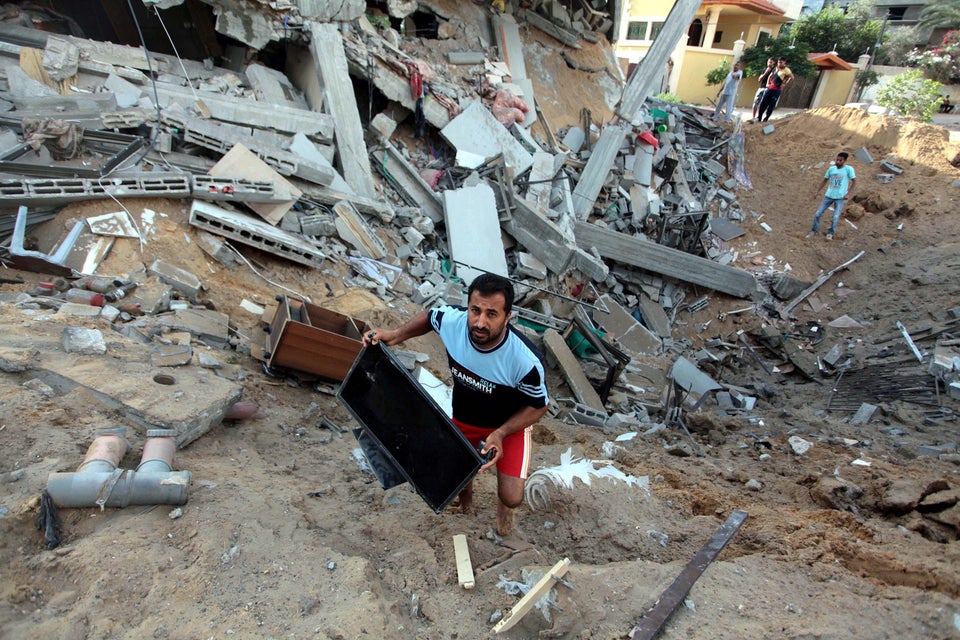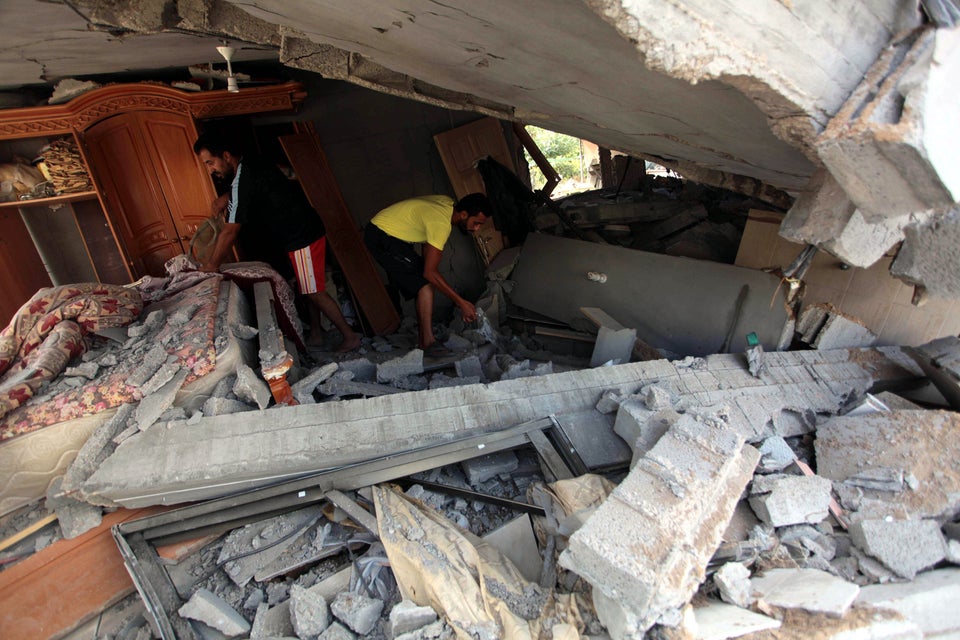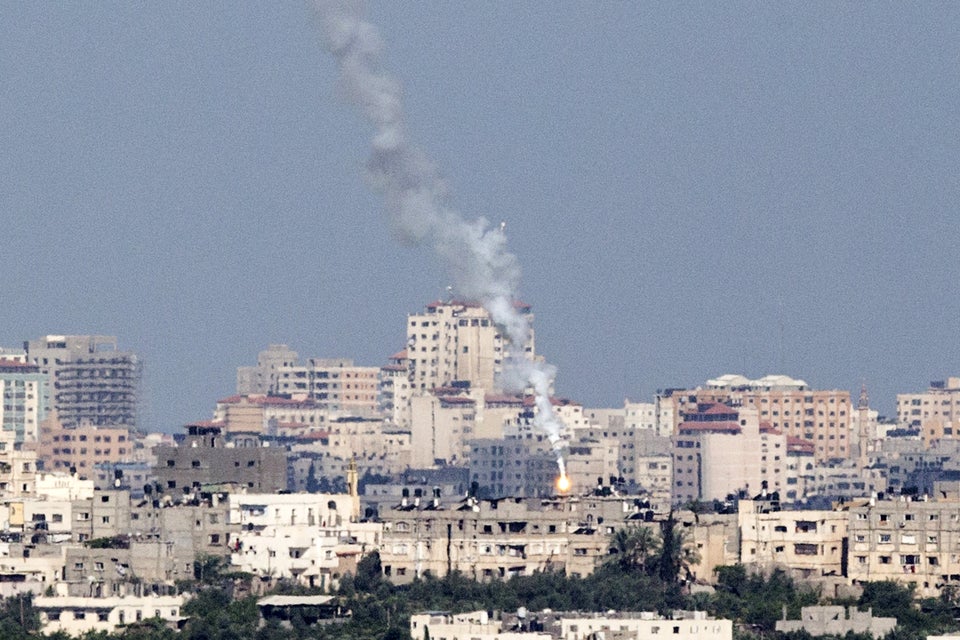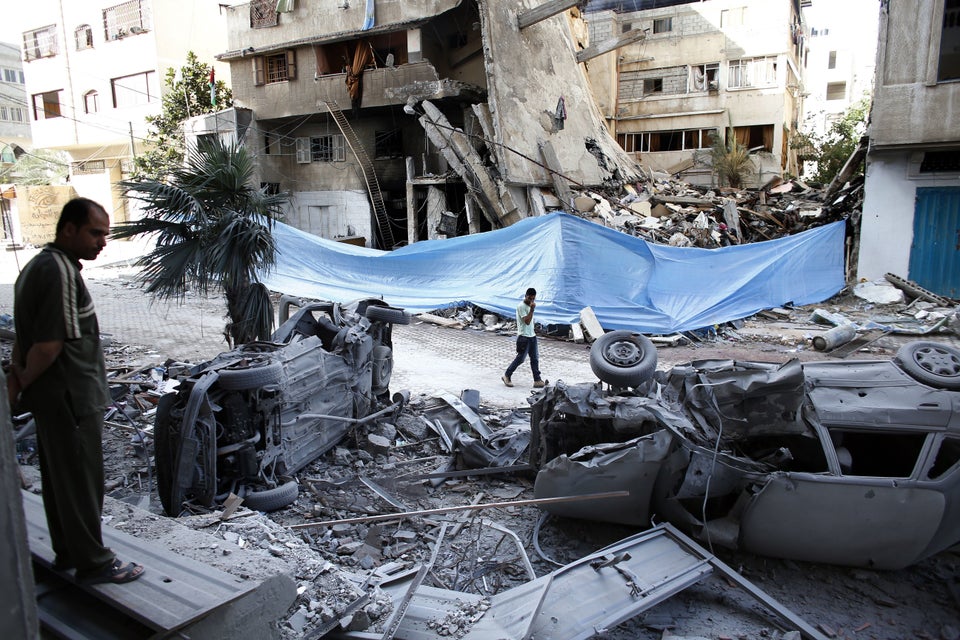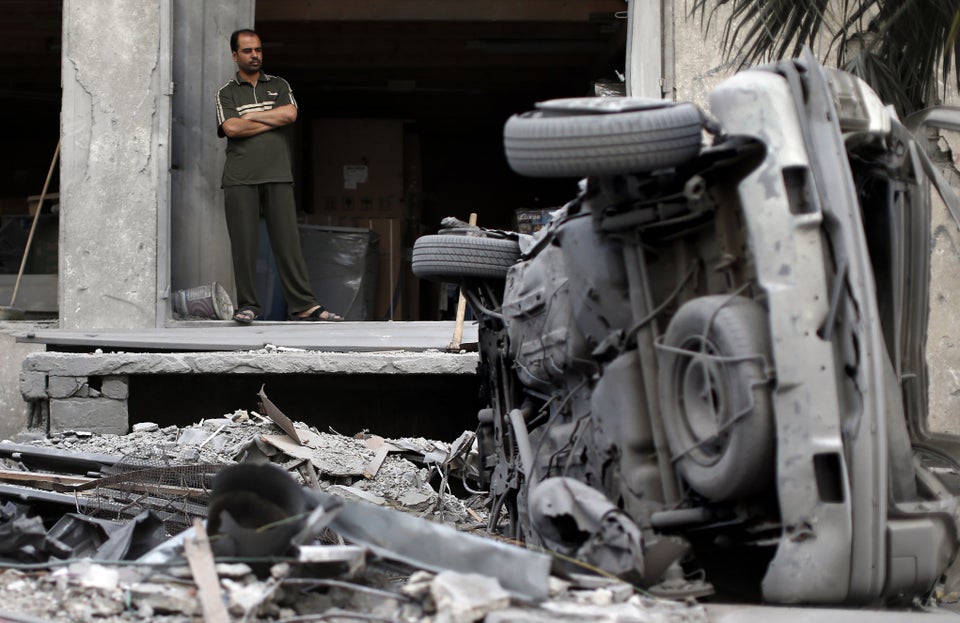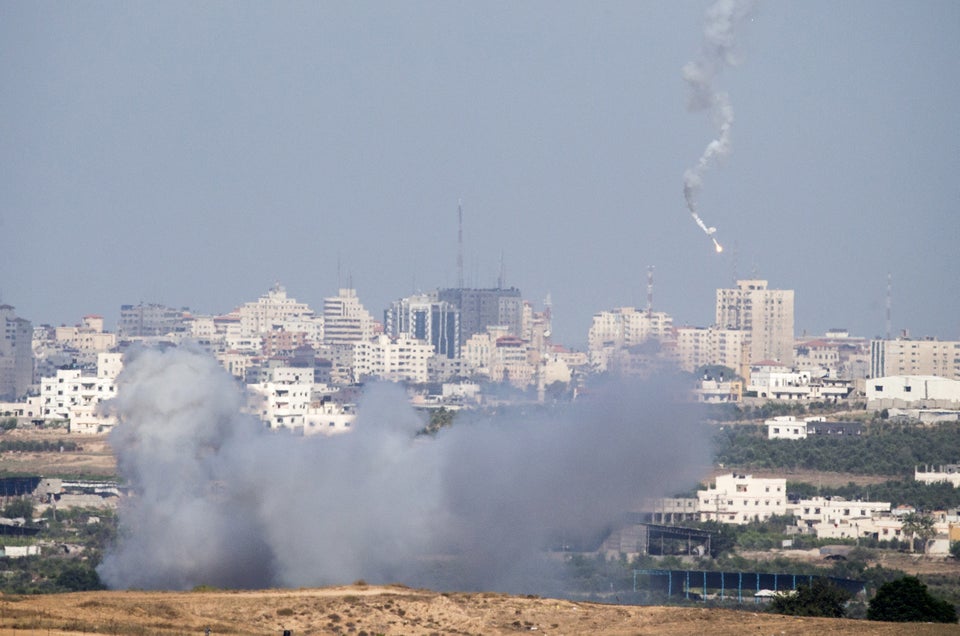 Popular in the Community