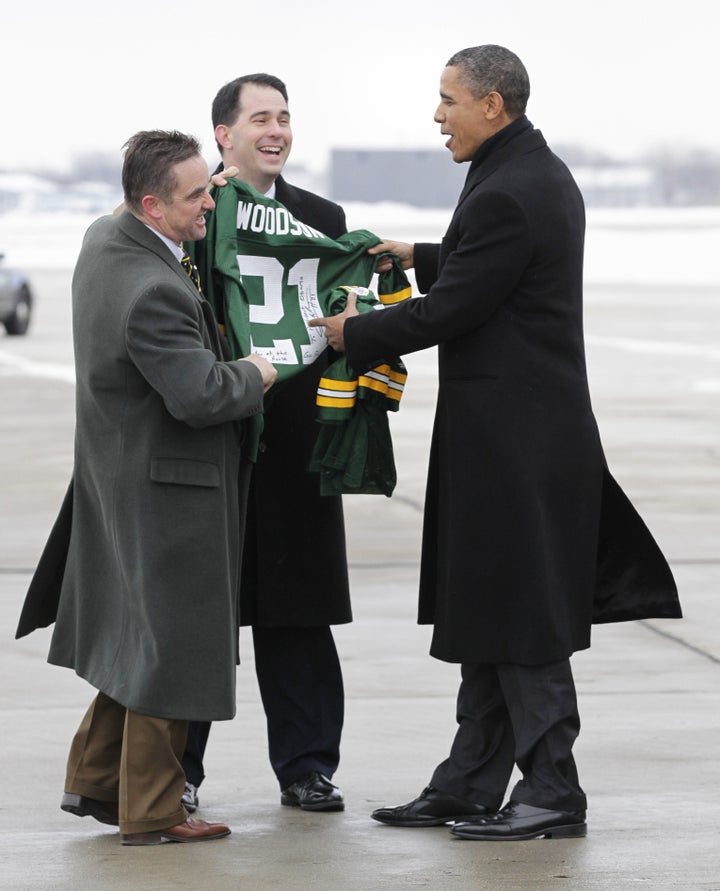 - Bratwurst
- Kielbasa
- Cheeseburgers
- Deep Dish Pizza
- Buffalo Wings
- German Potato Salad
- Twice Baked Potatoes
- Snyders Potato Chips and Pretzels
- Chips and Dips
- Salad
- Ice Cream
As for the beer selection, the AP writes:
President Barack Obama is turning again to fermented alcoholic beverages to find common ground between antagonists, this time fans of the Green Bay Packers and the Pittsburgh Steelers.

For his Super Bowl party Sunday evening, Obama is offering Yuengling Lager and Light, brewed in Pennsylvania, and Hinterland Pale Ale and Amber Ale, all the way from Wisconsin. Independents can pour down some White House Honey Ale if they like.
Popular in the Community