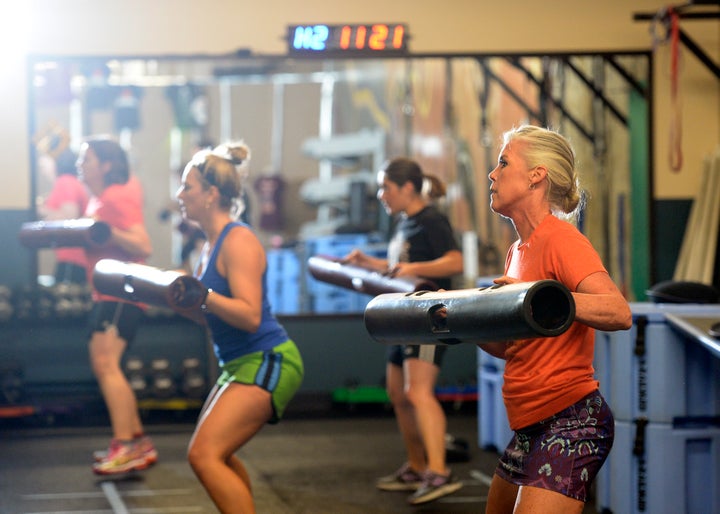 For a little while, endorphin addicts across New York City achieved the dream: Cheap, unlimited exercise classes were available almost anywhere at any time with the touch of the button. On Wednesday, that dream came to an end.
ClassPass, which charges a monthly fee for people to attend exercise classes without committing to a single gym, is significantly hiking the price of its unlimited passes in New York City. The company is also adding two lower tiers of membership, letting customers take a limited number of classes per month for a smaller fee.
Current ClassPass members let out a collective moan across the Internet this week, but the service is following a rather predictable trajectory for a startup: It lured customers in with low prices, found gyms with extra class space (in part because it had enough customers to make that attractive), and brought them together. It now has to turn its sights to balancing the two sides and, hopefully, to actually make money after several rounds of venture capital funding.
It may lose some customers as a result of this price hike, but ultimately, that might be the point -- and it might make the service even better for those who stick around.
New York, one of the most expensive of the more than 30 cities where ClassPass operates, will see unlimited passes increase to $190 for current members and $200 for new members. That's huge, considering the plan debuted at $99 and slowly crept up to $125. The two cheaper options will offer five classes a month for $75, or 10 classes at $125 for existing members and $135 for new members.
"[A] one-size-fits-all membership is not diverse enough to serve all of our members' unique needs, which is why we have decided to roll out new plans," said Payal Kadakia, the CEO of ClassPass, in an emailed statement to the Huffington Post. "We wanted an easier entry point for new users who have an appetite for boutique fitness as well as the ability to keep offering an exceptional experience to those who love our unlimited product."
This is to be expected, says Arun Sundararajan, a professor at New York University's Stern Business School and the author of the upcoming book The Sharing Economy.
Sundararajan likened ClassPass' new subscription options to mobile data plans, saying: "We used to pay a fixed amount for unlimited internet on our phones, and now have moved to tiered plans. It's a natural part of the evolution of a business like that."
The problem with ClassPass is that while there may be a huge number of potential new customers in a city like New York, there is limited physical gym space. If ClassPass gets too many customers, it actually hurts its own business. There's an easy, proven way to get fewer customers without losing money: raise prices.
"One of the interesting things about marketplaces is sometimes it's the more the merrier: If the market grows larger, everybody is better off," said Marina Krakovsky, author of The Middleman Economy: How Brokers, Agents, Dealers, and Everyday Matchmakers Create Value and Profit. Telephone networks, and social networks like Facebook, work that way.
"That's not really the case with something like gym memberships," Krakovsky said.
It's true: Nobody wants to pay to be in a sweaty room so full of people they end up Zumbaing on top of the person next to them.
"Classes can get overcrowded," said Krakovsky, adding, "You may be better off having fewer members paying more."
Sundararajan explained that a nascent business like ClassPass might start out not really knowing what the right price is. Thus, it will set prices low to bring in customers and adjust them upward as, over time, it gets a better grasp on how much people actually use the service and how much that costs the company.
That seems to be what's happening here. Even though ClassPass is raising prices for unlimited memberships, it won't auto-enroll its current members in that plan unless they opt in. Instead, it will enroll them in the 10 classes per month tier, which is the same price as the unlimited plan was in the past.
"The majority of our members never exceed 10 classes in a month, so we wanted to provide an option more in line with their needs," the company said in its statement.
"Customers are going to be unhappy, naturally, because they feel like it's a bait and switch," said Krakovsky. "But at the same time, it's not like they're locked in. If someone doesn't like it they can walk away, they're not any worse off than they would be without ClassPass."
Related
Popular in the Community