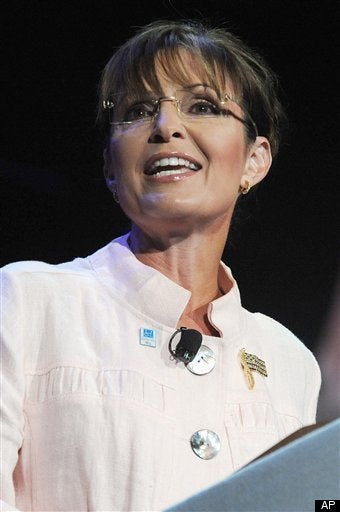 Wasilla political queen-maker Sarah Palin endorsed a candidate for governor last week, but it wasn't her old sidekick Sean Parnell, Alaska's governor.
Palin, who quit as Alaska's governor halfway through her first term to become a national political pundit and celebrity, reached south to bless Wyoming state auditor Rita Meyer's Republican primary bid for the governor's office in the Cowboy State. Palin called Meyer a "unique blend of steel magnolia and mama grizzly.''
The latter characterization might not have been exactly well-timed.
Two days earlier, a real "mama grizzly'' tore through a Montana campground only a few miles north of the Montana/Wyoming border and did what mama grizzlies do. It killed one person and injured two. The bear itself was later trapped and executed by authorities.
Palin, however, has been on a "mama grizzly" kick since unveiling a SarahPac video in late June urging "common-sense conservative women to rise up in a "mom awakening'' to declare "we have had enough already.''
She has since crisscrossed the country trying to form a coalition of mama and papa grizzlies. At last count she had declared more than a dozen Republicans members of the grizzly collective. Of her endorsements to date, most have been rock-solid conservatives, but a few not.
Some national observers have theorized Palin, the unsuccessful candidate for vice-president on the Republican ticket in 2008, is trying to build a national base of supporters who've won office with her help.
She appears to have been succeeding. So far, among her more than 30 endorsements, 10 won, five lost, and the rest are in elections yet to be resolved.
Former Speaker of the House Newt Gingrich said Friday he expects Palin to run for president in 2012. If she does, it won't hurt to have a bunch of allies who think their success is wholly or partially due to her charms.
Noticeably absent from Palin's endorsements, however, is Parnell, who took over in Alaska when Palin fled before a tidal wave of ethics complaints almost a year ago. Palin said the ethics complaints were all made up, and that she was leaving to avoid the fuss and cost of dealing with them. Most of the complaints have indeed been found baseless, but the state remains sharply divided in opinion on the ex-governor.
Popular in the Community