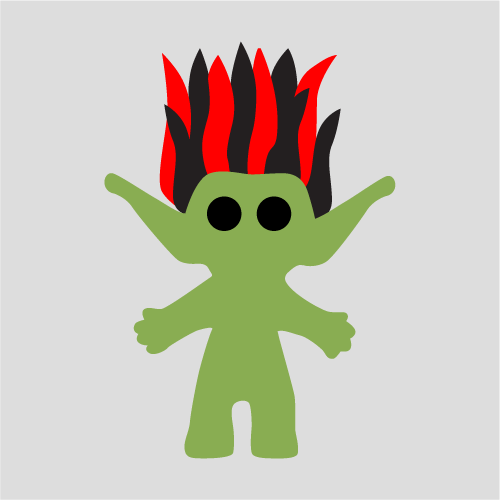 I loved Dick Costolo's epic memo on how Twitter "sucks" at dealing with trolls. It took guts and honesty for the CEO to admit that his company has turned a blind eye to the rampant harassment that happens every day on Twitter, and the subsequent torment that many women feel after experiencing it. Honestly people, when we are verbally abused or harassed, it takes a while to recover from it. And you better hope you can afford a therapist to help you through it because otherwise, you're on your own. Your mom and your bestie are sick of hearing about it. BORING!
Our company was founded about 10 months ago on the principle that women deserve a place online to have honest discussions about topics that matter to them, without the threat of harassment. Our unwavering mission has been the same since day one:
To cultivate honest conversations among women, in a safe and nonjudgmental environment.
We've created several patent-pending product features that are designed to mitigate trollish behavior on our platform. We are seriously committed to this.
So, back to why we quit Twitter...
We were profiting off of Twitter, therefore contributing to the "troll economy". Like every other media company, VProud received traffic and viewership from our tweets. Granted, not a lot because as a new brand, we didn't have a large Twitter following, but it was some and we benefited from it for sure. We spent hours per day tweeting away and engaging with both the female creators who produce the videos we use as conversation starters, and with users who participate in conversations on our platform. We liked using Twitter to market our product, and the users who came to our site from Twitter were some of the most engaged.
We have been off Twitter for 10 days, and we have "fomo" like you read about.
So, we got harassed on Twitter. So what, welcome to the club, right? I guess. But the fact that there is a club is really disturbing. This is a club that nobody wants to belong to, but thousands of women are in. And if VProud is building a business on the idea that women deserve a safe place to hang out online, then how can we continue to support a platform that allows the harassment of women?
We shut our Twitter off a week before Dick's memo came out. When the memo circulated through the press, we were cheering. We are thrilled that Twitter is finally doing something about this issue, and we totally support their efforts. If they figure it out, and frankly it doesn't seem all that hard, just verify every user like Facebook does, VProud will be back.
REAL LIFE. REAL NEWS. REAL VOICES.
Help us tell more of the stories that matter from voices that too often remain unheard.