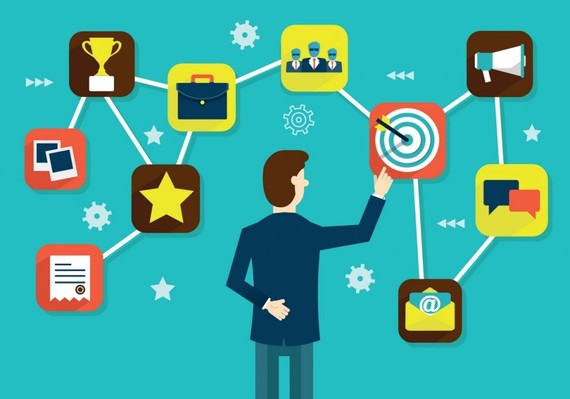 People are now more connected online than ever before. The rise of web 2.0 means that we are no longer relying on specific providers to produce our content. Instead, individuals are able to express their thoughts and feelings and share them with a global audience.
With digital marketing, the focus is on getting your brand's message out into the world. Exposure can certainly help grow your revenue streams, and many clients will be willing to purchase your products or services after reading nothing more than your promotional material. However, there are a growing number of clients who look for independent reviews before they make a purchase. This trend has become so prevalent that one company offering digital marketing in Seattle now considers reviews to be an essential component of their marketing strategies.
Independent reviews can be found all over the internet. Amazon lets buyers leave a note explaining what they thought about the product, and assign a rating from zero to five stars. There are many dedicated websites meant to review specific types of businesses. Yelp, for example, allows customers to create an account and rate their experience at a dining establishment. There are also many personally run blogs where individuals share their thoughts and feelings on specific products. Reviews are all over the internet, and many clients can find them with a simple Google search.
Why Are Reviews Important?

According to a survey, 88 percent of consumers trust online reviews just as much as a personal recommendation. This means that if a client comes across a favorable review of your business online, this can be just as effective as having one of their friends personally recommend your business to them. This is an astounding figure, considering that many online recommendations are posted by strangers. In the same survey, it was discovered that only 12 percent of clients chose not to read reviews online.
This means that every single client who leaves a positive review can have a massive impact on your businesses bottom line. Neglecting the power of reviews is simply leaving money on the table.
How to Increase Your Number of Reviews

Occasionally, getting reviews can be a challenge. You may have hundreds of customers enjoying the products or services that your company has to offer, but many of them will forget to leave a review online. On the other hand, one sour customer who had a bad experience may lash out and voice his frustrations online. This can give a slanted vision of your company. But how can you get your happy customers to share their positive experiences online? Sometimes all you have to do is ask.
Many companies choose to incentivize their online reviews, offering a discount or bonus if clients leave a review. Others find that they don't even need to offer incentives, as simply asking can be enough to drum up attention online.
The Benefits of Online Reviews

If you're able to round up some reviews online, you'll experience a number of powerful benefits. The first thing you'll notice is an increase in conversion rate. Customers who search for your business online and find a number of positive experiences will trust you, and be more likely to choose you over your competitors.
You'll also notice an improvement to your ranking in Google's search results. It's been known for a while that businesses who are rated positively are more likely to rank for relevant search terms. If the reviews are left on your own website, this effect will be amplified. Google loves to see original content on your website, and every user submitted review increases the number of unique words featured on your site.
Related
Popular in the Community