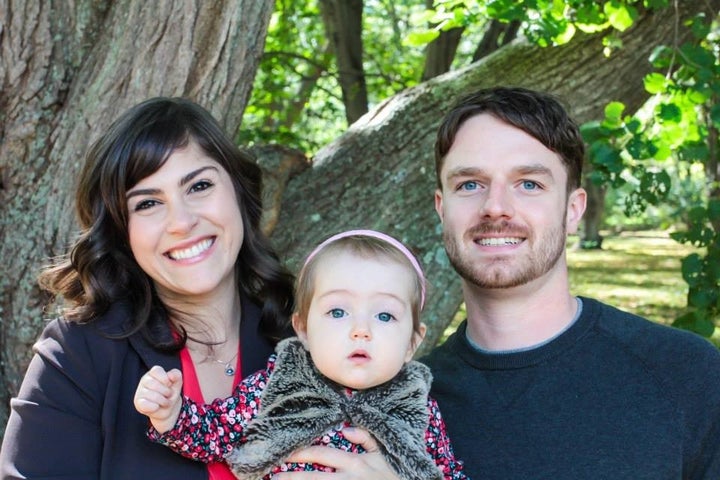 I'm about to tell you why everything you think about stay-at-home-dads is wrong.
I've known my husband Rich for 20 years and we've been married for four years, but it wasn't until the birth of our daughter that I truly understood him.
Our home life is anything but traditional. We're both entrepreneurs. Rich spends his days caring for our toddler, Madeline. His nights and weekends are dedicated to his art business. During the day, I work on my business, and on nights and weekends, I'm on mom duty. It's not easy and it's not perfect, but it works for us.
The decision to set up our life this way was purposeful. When we found out I was pregnant with Madeline, we made the unorthodox decision that Rich would quit his job and simultaneously pursue parenthood full-time along with his dream to be a professional artist. Yes, we're slightly nuts. But since then, Rich has created a beautiful body of artwork and has been featured in well-known galleries across the east coast. His art is gorgeous but watching him settle into his role as a stay-at-home-dad (SAHD) is the most beautiful thing I have ever seen.
According to the Pew Research Center, fathers are fulfilling the role of lead parent now more than ever. Nevertheless, SAHDs are still the minority and subject to many stigmas, including the idea that wives lose interest in hubbies who spend their days taking care of the kiddos. Or that the SAHD fell into that role by accident rather than made the conscious decision to become the lead parent. Or that the couple that chooses this lifestyle is less successful and won't be able to afford a good education for their children. I am here to tell you that the exact opposite is true for many people, including our family.
Here's why my husband, the stay-at-home-dad, is completely and utterly badass.
1.) He owns it. I have a confession to make: I'm really bad at laundry. Like, really bad. Folding is not in my DNA and I often forget about loads in the washing machine for days at a time. If you're a parent, you know that this is a major problem because the laundry never.stops.piling.up. So when I come home from work to see baskets of laundry folded, dinner in the oven, and smiles on the faces of my husband and child, do you think I've lost interest in my husband? No way. I'm plotting a plan to get him alone. Rich is 100% comfortable with being the lead parent and taking charge of the household chores (#RealMenClean), and I find his confidence to be insanely sexy.
2.) He has Grit. In a 2013 TEDTalk, Angela Lee Duckworth shares the secret to career success. Spoiler alert: It's grit. The same goes for being a successful SAHD. To me, grit means "mental toughness." Not only does it take a thick skin to own your role as a SAHD, it also takes a lot of patience and perseverance. Kids, as loveable as they are, have a tendency to (hmm, how can I put this nicely?), drive us crazy. I see that Rich's grit allows him to be beautifully patient with Madeline. He structures his days so that he can focus on her during the day and on his art when she's asleep. If that's not badass, then I don't know what it is.
3.) He makes mom feel like a GREAT mom. The best mom actually. As a working mother and entrepreneur, I often feel like there isn't enough time in the day to work on my business and my family to the fullest extent. But every time that guilt starts to creep in, my husband reminds me that I am more than enough. That I am great. And that I'm successfully navigating my two roles as mom and entrepreneur. Coming from him, that means the world to me.
Rich's art is represented across the globe from California to London. Without becoming a SAHD, he would not have had the opportunity to explore his true passion. And I would never have had the support needed to quit my high-paying management job and launch my own business. And, most importantly, we wouldn't have had the chance to spend so much quality time with our daughter.
So, to the stay-at-home-dads and working moms reading this, GO YOU. You're setting the stage for a world free of societal prisons and gender roles so that our children will grow up with the freedom to follow their dreams.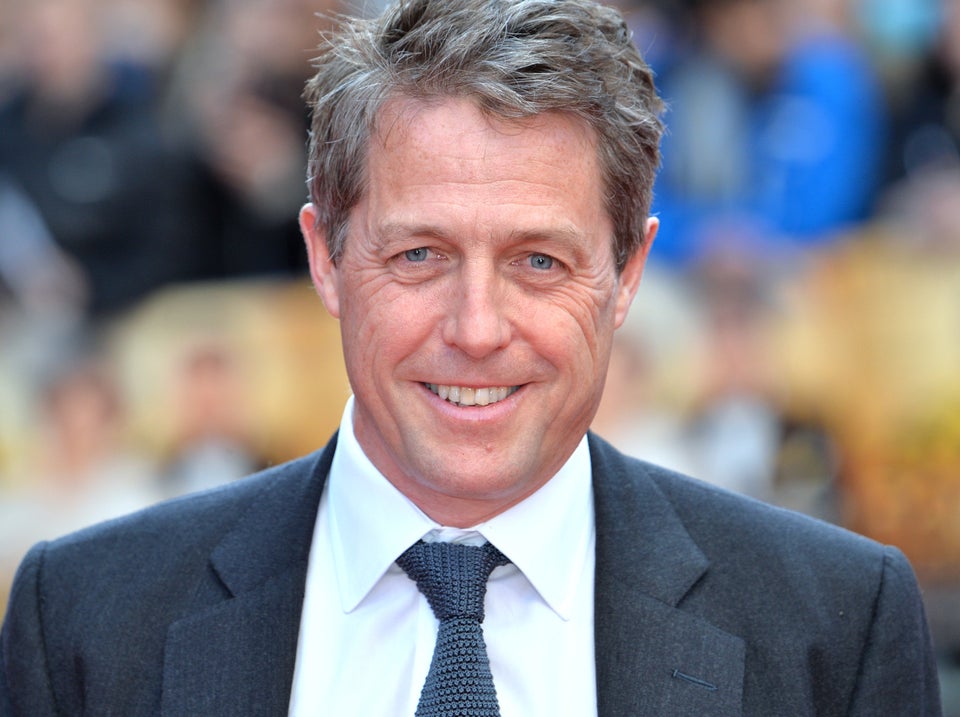 7 Celebrity Dads Who Embraced Fatherhood After 50