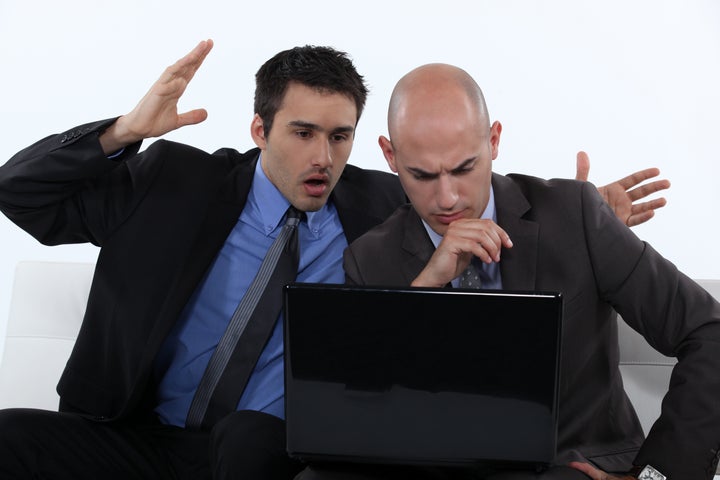 Get out your stress balls, folks, because we're about to examine the most confusing, troublesome things about technology.
According to a survey by the the online computer technicians at Virgin Digital Help, over 60 percent of users find modern technology confusing. The main culprits? WiFi, which 12.4 percent of respondents found confusing, and the ever-mysterious "Cloud," which 11.4 percent were baffled by. Home networking/syncing devices also cracked double digits, "winning" 10 percent of the vote.
The survey polled 210 American and British consumers via email, Facebook, Twitter and phone.
As all surveys do nowadays, this survey comes with an infographic that further details the findings and adds in a few quirky factoids. Did you know that women (24.3 percent) are more annoyed than men (7.1 percent) by the constant iterative changes in technology? It could be true, if the results of this survey hold across a larger swath of the population!

Still, Cloud engineers the world over can breathe a sigh of relief, as it is still more frustrating for people to connect to a WiFi network than it is to automatically backup their files online through Google Drive or SugarSync. Perhaps we could all reduce some of our tech-induced stress by going back to the halcyon days of dialing in through a phone line and saving our work on floppy disks. Or, of course, you can check out how 18 of the most hyperconnected digiphiles unplug, and forget the stresses of the Cloud and non-responsive DNS servers altogether. Mm, doesn't that sound good?
Calling all HuffPost superfans!
Sign up for membership to become a founding member and help shape HuffPost's next chapter
BEFORE YOU GO