Kayla Eby knows how to keep her husband on his toes.
In a hilarious text exchange, the mom convinced her partner, Justin Bogh, that she had taken in a stray coyote, or what she called a "cute little dog outside." She even sent a Photoshopped image of their son sitting next to a coyote on the couch.
"This is a joke, right?" her husband texted her after seeing the Photoshopped pic.
After Eby persuaded him that she let the "poor pup" into their home, Bogh repeatedly told her that the dog was actually a coyote and that she needed to get him out of the house.
Eby kept the prank going, convincing Bogh that she truly thought their newest family member was a dog. She added that she wanted to keep him and that Bogh was "freaking out for no reason," to which he had a hilarious response.
"There's a coyote in my house and my lady is acting like it's a chihuahua," Bogh wrote back.
Eby sent the Photoshopped image of their son with the coyote one more time, and at this point we learn that this isn't the first time Kayla has brought an animal into the family's home.
Eby went as far as to tell her husband she named the coyote Spot and said that he started "kinda pacing" around the room. That's when Bogh told her to go into their bedroom with their son and close the door until he got home.
After joking that there were more coyotes outside howling for their friend, Eby finally came clean about the prank.
Eby shared screenshots of her conversation with Bogh on Facebook, where they have been shared more than 426,000 times. In an interview with Scary Mommy, she said that her relationship with Bogh has been full of jokes and shenanigans from the beginning, which only makes their love for each other greater.
"We are both very big pranksters and have a very wide sense of humor," she said. "We respect and love each other to the ends of the earth."
Read the text exchange in full below.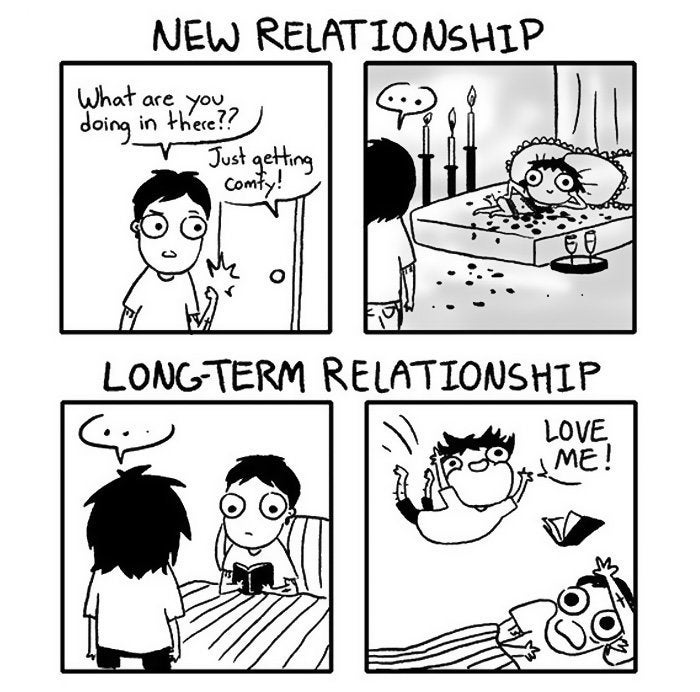 Relationship Comics
Popular in the Community