April 12 (Reuters) - Slain retired NFL player Will Smith had a fully loaded handgun in his car when he was shot dead over the weekend in New Orleans by a motorist who had rammed his vehicle into the former football player's car, police said on Tuesday.
Investigators were still trying to determine whether the shooting, which also wounded Smith's wife, was a case of road rage or whether there was some other motive.
The suspect, 28-year-old convicted criminal Cardell Hayes, was arrested and charged with second-degree murder, police said on Sunday. Police said they recovered the weapon used.
The New Orleans Police Department said on Tuesday that a fully loaded 9 millimeter handgun had been recovered inside Smith's Mercedes. The department did not say who owned the weapon. It said there was no indication that the gun had been fired during the incident.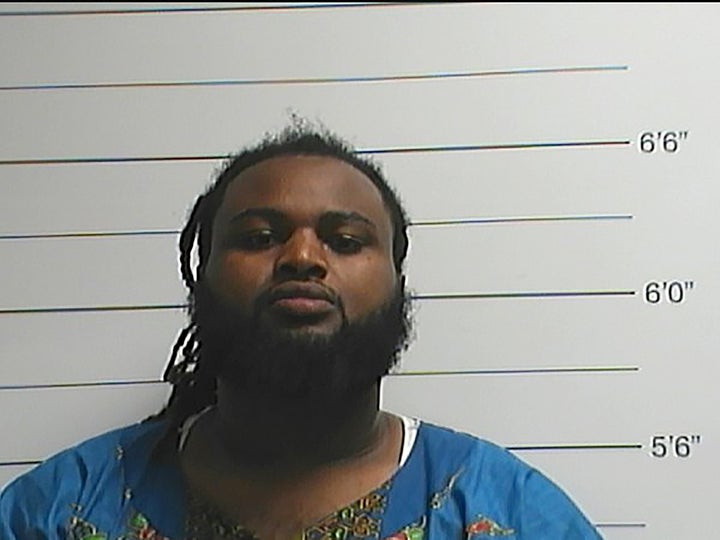 Smith, who was one of the National Football League's top defensive ends before his retirement in 2014, was traveling in the city's Lower Garden District shortly before 11:30 p.m. CDT (0430 GMT) on Saturday when his car was rear-ended by a Hummer.
Smith, 34, exchanged words with the driver of the Hummer, who took out a handgun and shot him several times, police said.
Smith's wife Racquel was shot in the leg and taken to the hospital, the police said. Her condition was not immediately known.
Police on Tuesday also disclosed that a male passenger was also inside Hayes' car during the incident and was released after he cooperated with detectives. Another male and female were inside Smith's vehicle, police said.
Surveillance video captured minutes before the final crash and posted online by news media outlets appears to show a Mercedes SUV bumping a Hummer from behind in a minor collision. The Hummer then pulls over toward the curb while the Mercedes drives off. The Hummer then follows in pursuit.
"My client was not the aggressor and my client is legally not guilty," John Fuller, an attorney for Hayes, said on Tuesday, questioning why police waited three days to disclose the presence of more weapons at the scene.
New Orleans police also said detectives found a loaded revolver inside Hayes' vehicle, and there was no indication that weapon was fired.
Smith played a decade with the Saints before he was injured in 2013 and his contract was terminated in 2014. He was a prominent member of the New Orleans Saints team that won the Super Bowl in 2010.
(Reporting by Eric M. Johnson in Seattle and Karen Brooks in Fort Worth, Texas; Editing by Michael Perry)
Calling all HuffPost superfans!
Sign up for membership to become a founding member and help shape HuffPost's next chapter