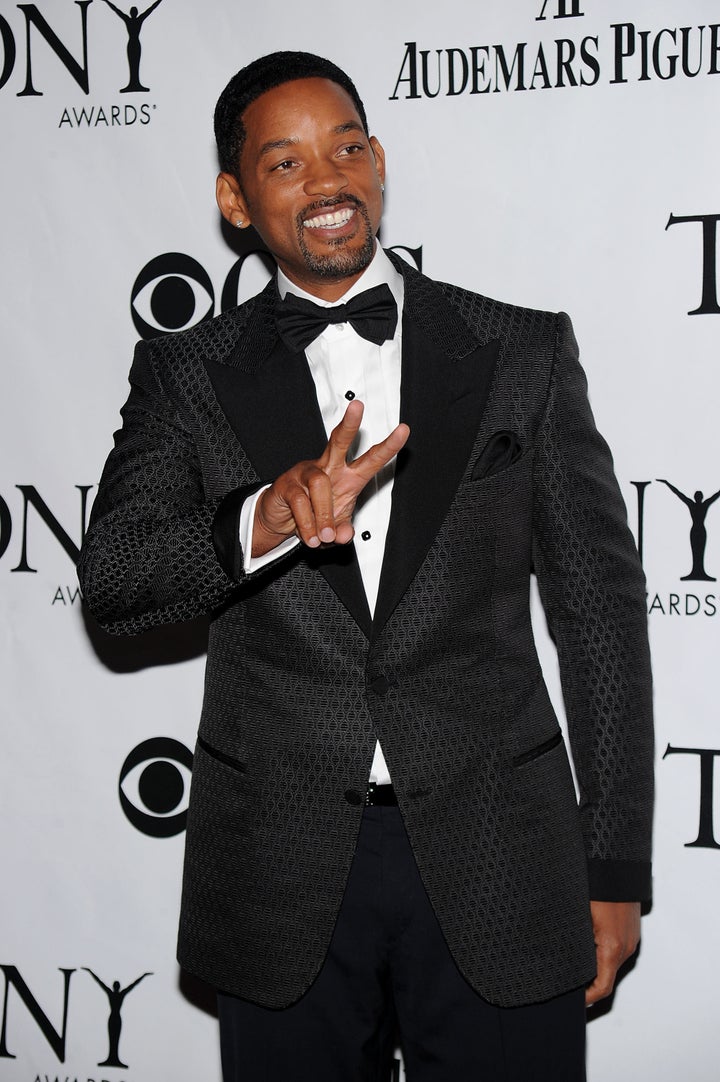 There was a time, not so long ago, that Will Smith was the brash young star, selling millions of records and crossing over to charm audiences on television and in movies. The former Fresh Prince has spent the past few years ensuring that his two kids, Jaden and Willow, followed in his footsteps, and now, a few hair whips and karate kicks later, he's back to working on his own star.
Already in the midst of production on the third "Men In Black" film, word is that Smith is headed back to the music studio, as well.
"We're working on Will Smith, bringing him back. That's actually him on the other line right now," Lamar "Mars" Edwards told XXL Magazine by phone in a story that ran Thursday.
Having printed hit after hit in the late 80s and early 90s as part of the Jazzy Jeff and Fresh Prince duo, and then branching out into his own hip hop pop career with hits such as "Gettin' Jiggy Wit It" and "Miami," Smith hasn't put out an album since 2005's "Lost and Found," which touted his return to rapping and hip hop, as it had been three years since he had released an album.
In addition to the recording, word is that Smith is in early talks to join another new film. According to The Hollywood Reporter, "Night at the Museum" director Shawn Levy is working to secure Smith for a lead role in his remake of the 1966 sci-fi adventure movie, "Fantastic Voyage."
Although the absence hasn't been quite as pronounced as his musical interlude, Smith hasn't appeared in a film since a pair of pics in 2008, "Seven Pounds" and "Hancock."
Popular in the Community