UPDATE: Fitbit is disputing a woman's claim that her fitness tracker spontaneously exploded on her wrist earlier this month, in an incident that reportedly caused second-degree burns to her body.
Tests on the device owned by Dina Mitchell of Milwaukee found that "external forces" caused the damage to her Flex 2 band, the company said in a statement on Friday.
"Based on our initial investigation, including testing of her device by a leading third-party failure analysis firm, we have concluded that Ms. Mitchell's Fitbit Flex 2 did not malfunction. The testing shows that external forces caused the damage to the device," they stated.
Fitbit went on to say that they have not received any similar complaints. They added, "we want to assure our customers that they can continue to enjoy their Flex 2 and all Fitbit products with confidence."
A request for comment from Mitchell on Fitbit's findings was not immediately returned.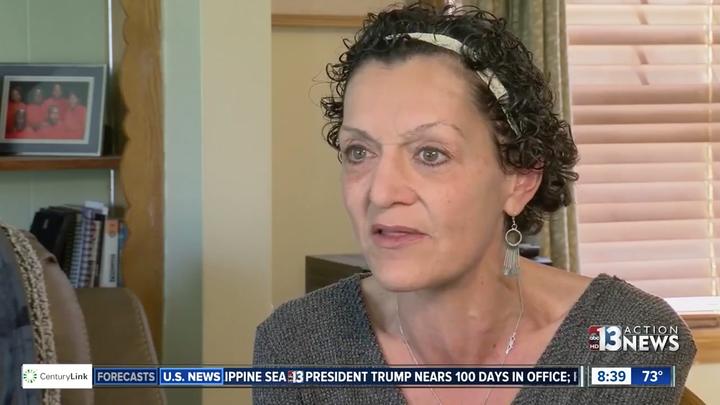 Fitbit owner Dina Mitchell said she was wearing her Flex 2 device last week when it spontaneously exploded on her wrist, leaving her with second-degree burns.
"It didn't heat up at first, there was no warning, it just, it burst into flames. It exploded," the Milwaukee resident told WISN News of the April 18 incident.
Mitchell, who said the tracker was a recent birthday present, told ABC News that she received treatment at an urgent care facility for her injury. A doctor there picked pieces of rubber and plastic out of her arm.
Aurora Health Care's urgent care facility in Waukesha confirmed Mitchell's visit to WTMJ News.
Fitbit, in a statement obtained by HuffPost, said they've since spoken with Mitchell about what happened and are "actively investigating this issue."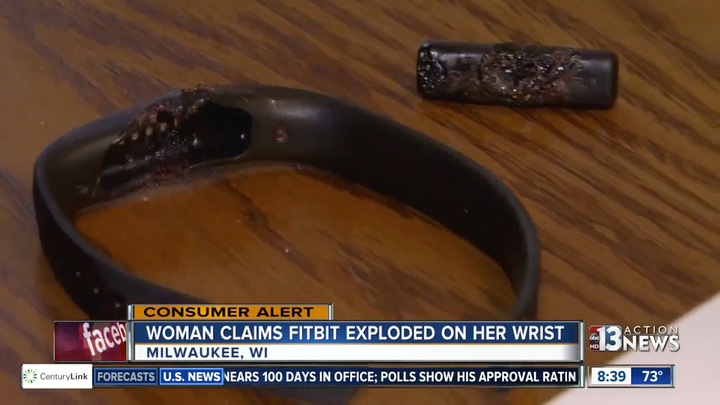 "We are extremely concerned about Ms. Mitchell's report regarding her Flex 2 and take it very seriously, as the health and safety of our customers is our top priority," a spokesperson said. "Fitbit products are designed and produced in accordance with strict standards and undergo extensive internal and external testing to ensure the safety of our users."
They added that this is the first complaint they're aware of and "see no reason for people to stop wearing their Flex 2" devices.
In the past, lithium batteries have made similar headlines after other devices like cell phones, laptops, hoverboards, and headphones caught fire, in some cases injuring people. The Federal Aviation Administration reports a number of incidents on planes involving both lithium ion batteries and lithium polymer batteries. The two types of batteries are only marginally different, according to website Battery University, which is published by Canadian company Cadex Electronics.
Mitchell did not immediately return a request for comment from HuffPost.
Before You Go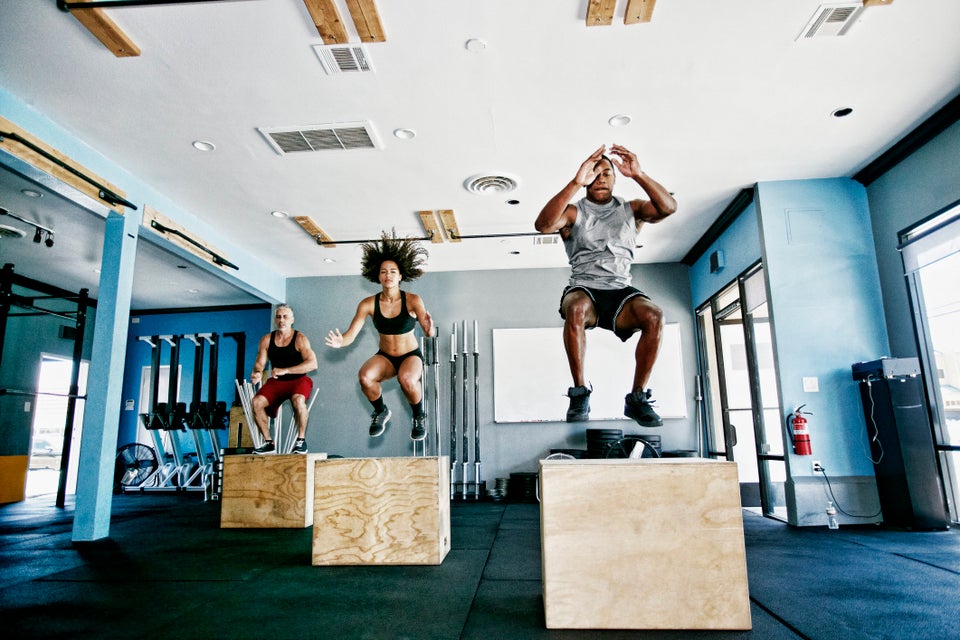 Top Fitness And Wellness Experts Reveal What Will Be Big In 2017
Popular in the Community