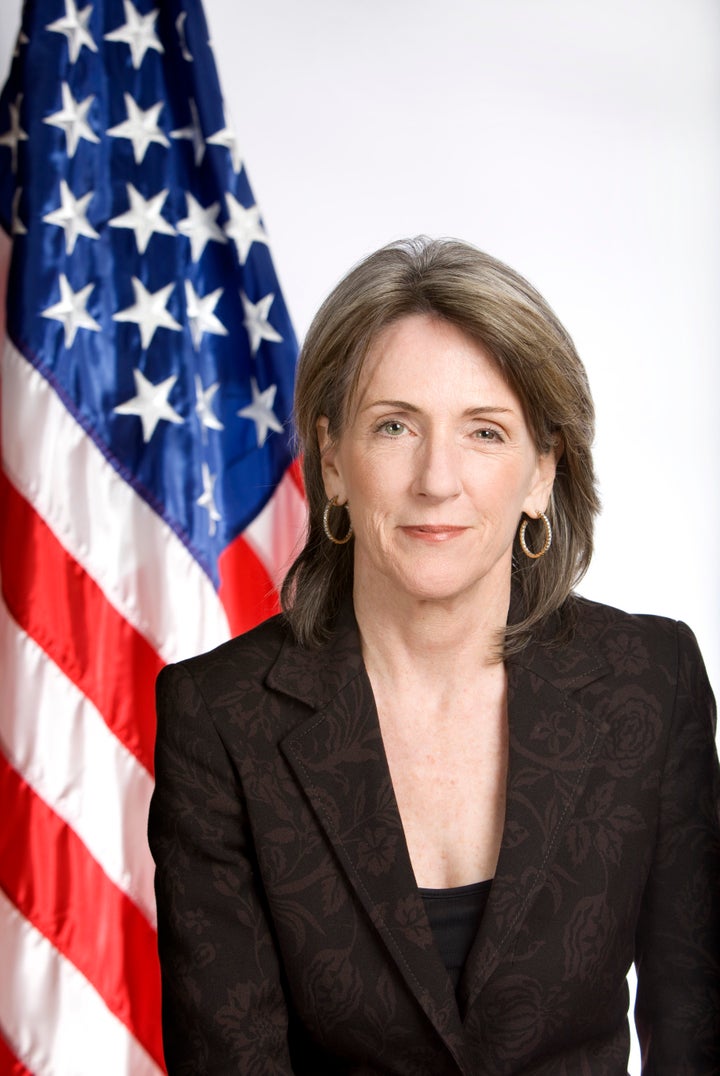 A special series profiling trailblazers in energy innovation and champions of the environment. See previous stories here.
"In high school I was quite convinced that I would be a civil rights attorney," Carol Browner remembers. "I always wanted to do things to change the world." Growing up with two college-professor parents, who were both active in the 1960's and 70's anti-war and civil rights movements, clearly made its mark on this young, purposeful woman who would one day become the longest-serving Environmental Protection Agency (EPA) Administrator in history. Browner "saw their commitment to social change and social justice" and set out to volunteer at the migrant farm worker camps near her family's home in South Miami. "I just thought that the world should be more fair and just," she says.
Ironically, Browner graduated with a law degree from the University of Florida in 1979 without having taken any environmental law courses. "There was only one offered and it wasn't offered every semester," she explains. But through an externship, Carol did discover her passion for public policy early on. "We represented people in civil litigation and I did some work on behalf of battered women. They were desperate to leave their environment and in most instances they ended up going back," she says. "There really weren't any choices for them, and I came away from that experience still wanting to change the world, but thinking, 'client by client maybe isn't the best way to go, maybe I can do it law by law.'" And so a new goal was set: working in the Florida legislature.
"You sort of want any job you can get in the legislature because they are hard to come by," says Browner. "I ultimately got a job working on the Government Reform Committee and the first task I was given happened to be associated with the environment." The challenge: address a scandal in the state's land acquisition program that involved kickbacks and the misuse of funds by creating "a much more rigorous system for how you decided what public lands were acquired by the state." Solution: the Conservation and Recreation Lands Act--a program that Carol helped to establish, and according to the Florida Department of Environmental Protection, "persists in concept to this day."
As for being a young woman in the male-dominated political arena, Browner says, "The generation of women right before me are the ones who really fought so hard to open up the doors. It doesn't mean there still weren't--and there still aren't--challenges for women, but I was a great beneficiary of the women's movement."
One groundbreaking woman of a previous generation that Carol developed a special affinity for was Marjory Stoneman Douglas. Marjory was "an environmentalist before the word even existed," Carol says. "She started out working as a society columnist at the Miami Herald because that's what women could do back then." But she went on to write "a very profound book" called The Everglades: River of Grass. "I first met her when I was a very young lawyer," Browner recalls. "But then when I became secretary of the environment in Florida and Governor [Lawton] Chiles and I sought to settle the original Everglades litigation, she was a big supporter, and literally over 100 by this time." It was the early '90s, and it could be argued, the beginning of the hyper-divided political culture of today. And for Carol, there were more battles to come.
As head of the EPA during the entire Clinton presidency, Browner says "One of the most difficult times was also sort of the best." Newt Gingrich's Contract with America was "largely focused" on the EPA. "We were shut down on more than one occasion, but that gave me an opportunity to explain to the American people what it is the EPA really does," she says. "It had gone through some difficult times and was not among the more popular agencies, yet we did such important work for people, whether it was the quality of the air they breathe or the water they drink." Browner went on to help "set the toughest air pollution standards ever" and clean up "600 plus" Superfund sites.
But past environmental threats "were different in a very significant way," says Carol. "When you go back to Teddy Roosevelt, the environmental movement starts as a land movement. It's about national parks and beautiful places. And then as you come into the '60s and '70s, it's about pollution--the Cuyahoga River catches on fire and you've got soot and smog so heavy that in some Northeast cities you can't see across the skyline."
Today we face "really complex environmental issues, but you can't see and touch them," she says. "With climate change, my generation runs the risk of giving to subsequent generations a problem they won't be able to solve. Generations are always passing on problems, but to pass one on that's not solvable... sea level rise is not something the best engineers in the world are going to be able to turn back once it occurs. So we have to convince people that we should take action today because if we wait to see, feel, and touch, it will simply be too late."
Never one to let a daunting conundrum stand in her way, Browner scaled the power zenith once more to take on the inextricably related--and politically precarious--issues of climate change and energy policy as a White House advisor to President Obama. And she got results: a dramatic increase in fuel efficiency for cars and trucks four years earlier than was proposed in congress and billions invested in clean energy and supporting technologies through the Recovery Act. Carol considers the latter to be the most significant accomplishment. "The Recovery Act--and other people have written this--is the largest energy bill in the history of this country. We made a down payment and laid the groundwork. Now what we need is the right policy," she says.
On that score, Carol carried the ball a great distance but didn't make it to the end zone. In June of 2009, the House passed a comprehensive energy and climate bill, but it never cleared the Senate. When asked if anything could have been done differently to push the legislation through, Browner says, "It's a much longer conversation dissecting how things go down on the Hill. But I think generally speaking we may be in an era where large, 2-3,000 page bills are not likely to pass. When we think about creating a different energy future for the United States, we may want to take it in smaller parts: What do we do for renewables? What do we do in the transportation sector? What do we do in the technology sector?"
For the moment, those questions will largely be left to others as Carol relinquished her role at the White House earlier this year. But if the past is any indication, this only marks the beginning of a new chapter. For like the River of Grass, environmental advocacy runs through Browner's veins.
At a Glance
Hometown: South Miami, Florida
Education: BA in English, J.D., University of Florida
Professional Highlights: Florida Secretary of Environment, EPA Administrator, Assistant to the President for Energy and Climate Change
Advice for Young Women: "Do what you're passionate about. It will make you want to get up in the morning and do a good job."