Thousands of people — some dressed as the titular handmaidens from "The Handmaid's Tale" — joined demonstrations in Washington, D.C., and hundreds of other cities across the country on Saturday to protest President Donald Trump and his nomination of Judge Amy Coney Barrett to the Supreme Court.
The Republican-led Senate is scheduled to hold its first vote to confirm Barrett next week, less than two weeks before the general election. Democrats have vehemently opposed Barrett's confirmation, characterizing the rushed effort to install Barrett as a power grab by the GOP.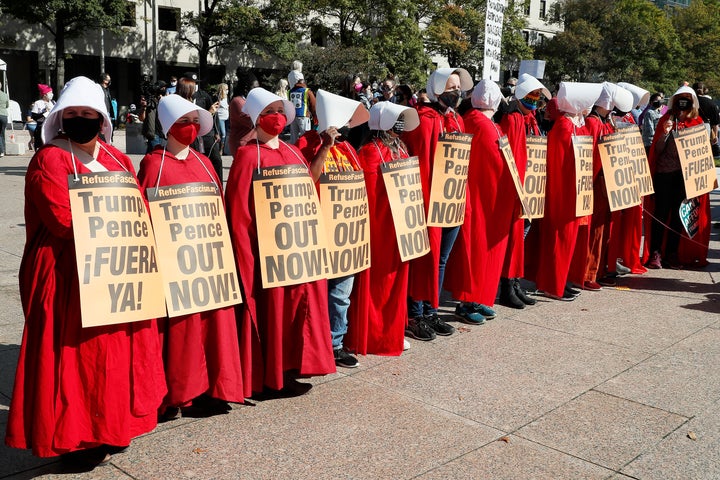 Critics fear that Barrett's confirmation could lead to the overturning of Roe v. Wade and the loss of health insurance for millions of Americans, among other seismic changes.
"Women are threatened in a world where a Christian theocracy is threatening to take over," protester Kelsey Weir told The Washington Post, referring to Barrett's leadership position in the Christian group People of Praise. "This is the crisis for our world. The next few weeks are going to decide so many things for women."
Women's March organizers said more than 116,000 people nationwide had pledged to participate in marches or other actions, including virtual events, on Saturday.
"We want our lives back from this administration. And we want a whole different future: a story we are all written into," the organization wrote on Twitter. "We aren't scared ― we're mobilized, we're organized, and most of all, we're motivated ... Women have the power to end this presidency."
As the Post noted, a smaller counter-protest attended by supporters of Barrett was also organized in D.C. on Saturday. Those protesters held up placards with pro-life messages and phrases like, "I'm with her" and "Confirm Amy."
Scroll down for more images from Saturday's protests: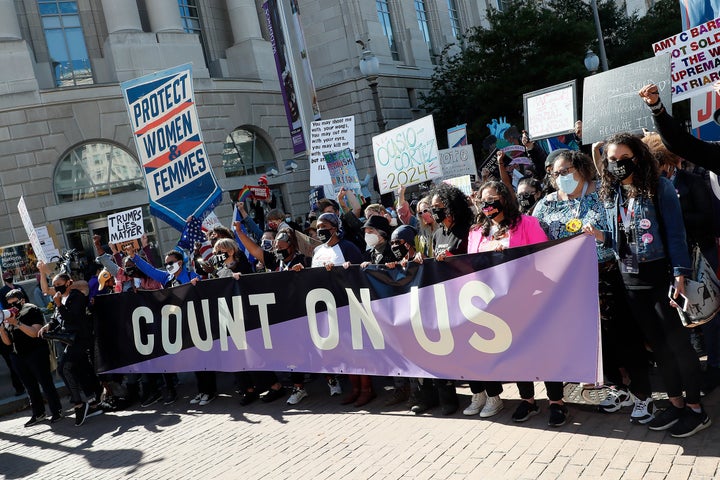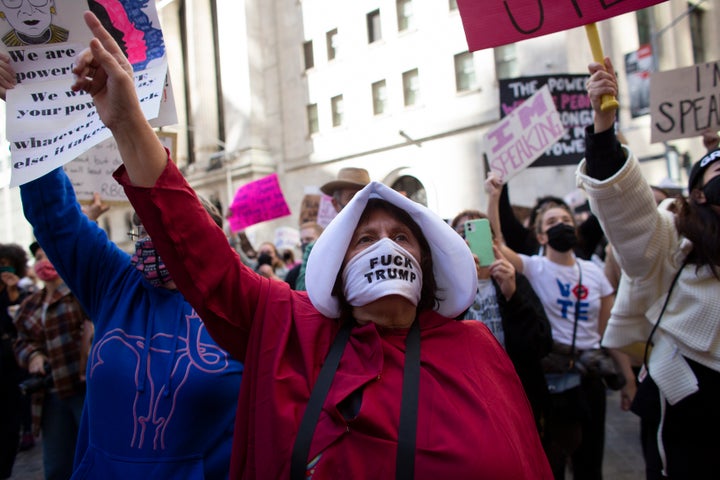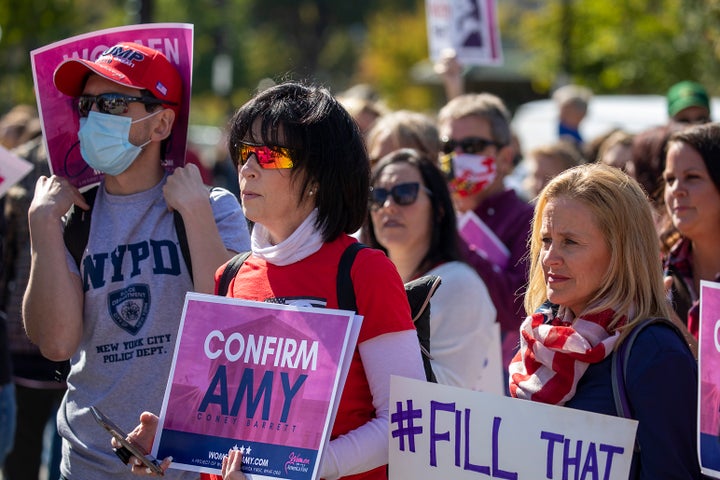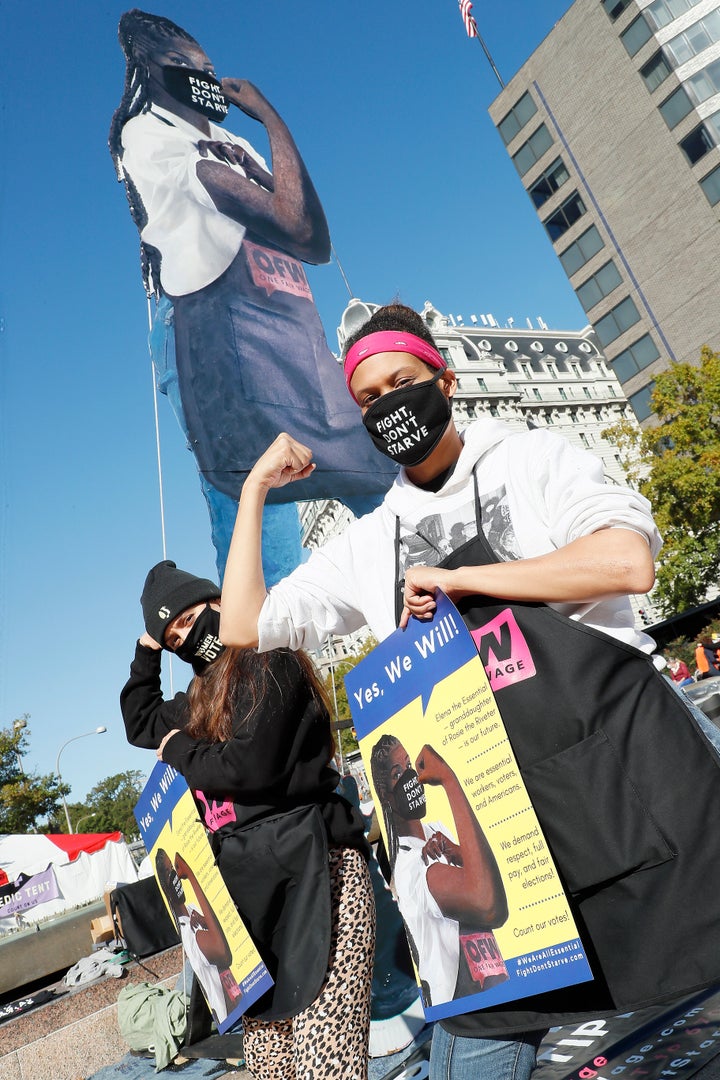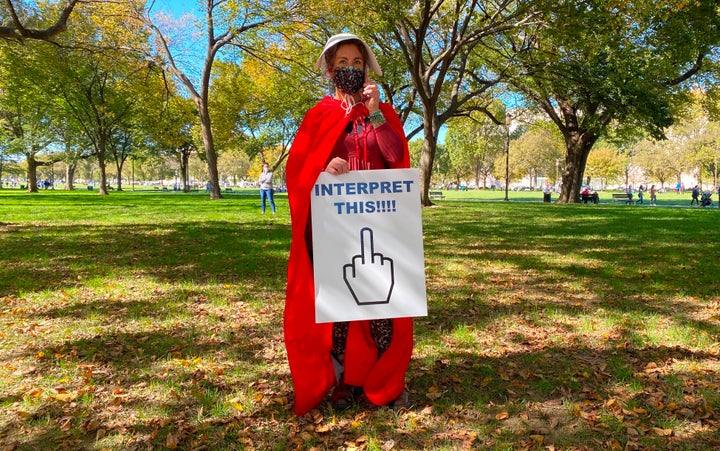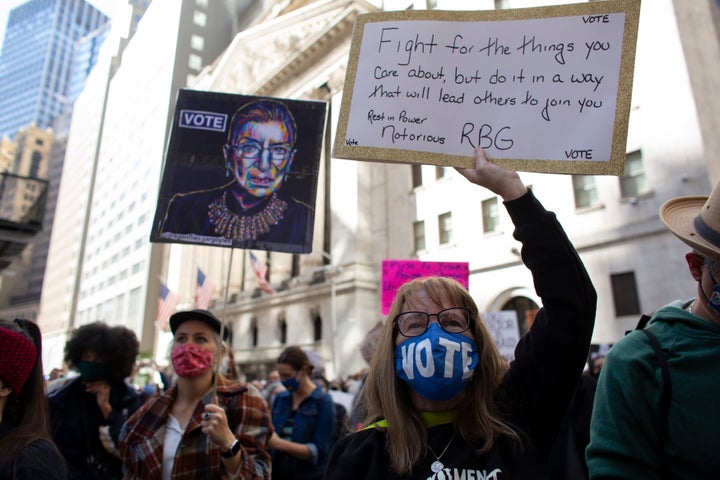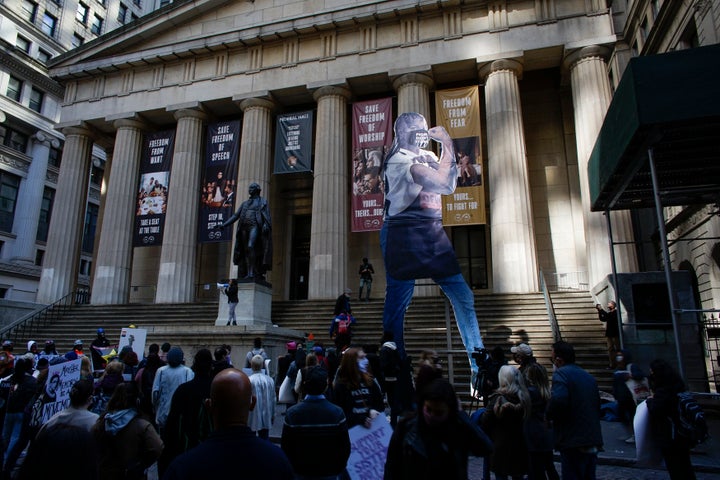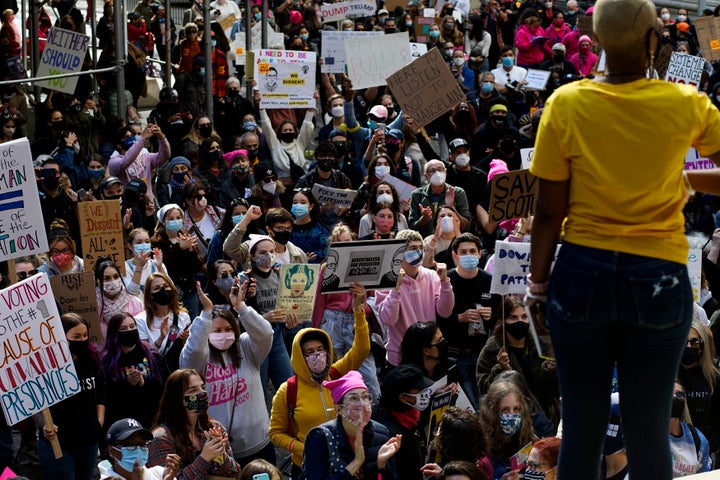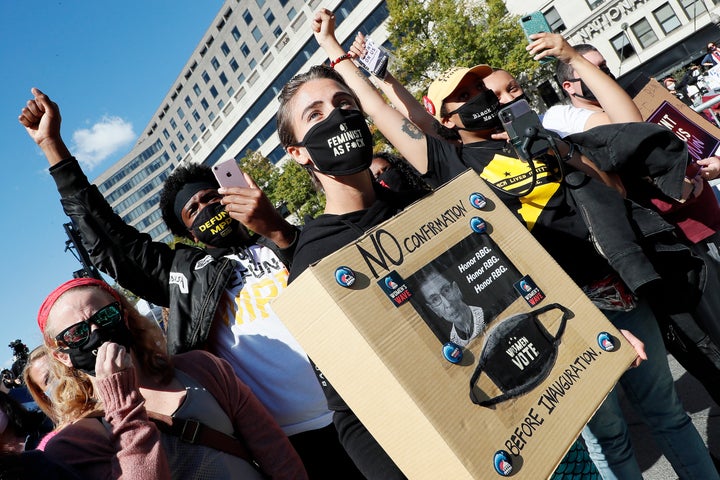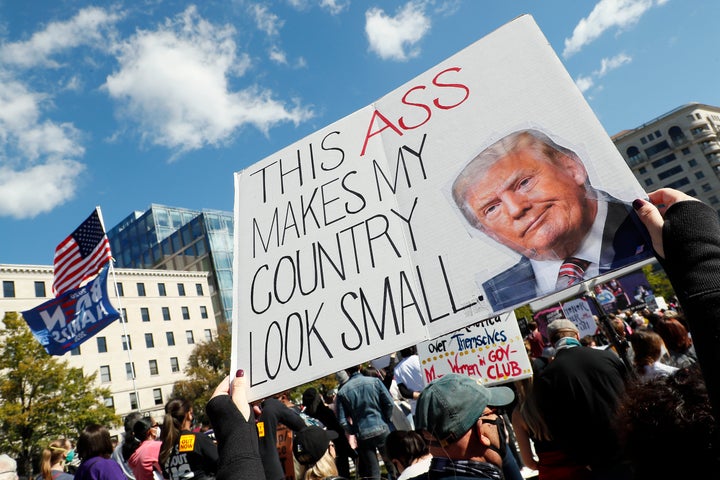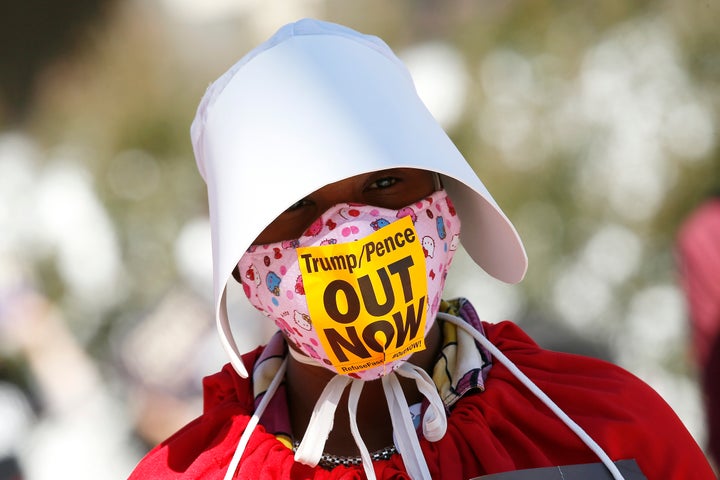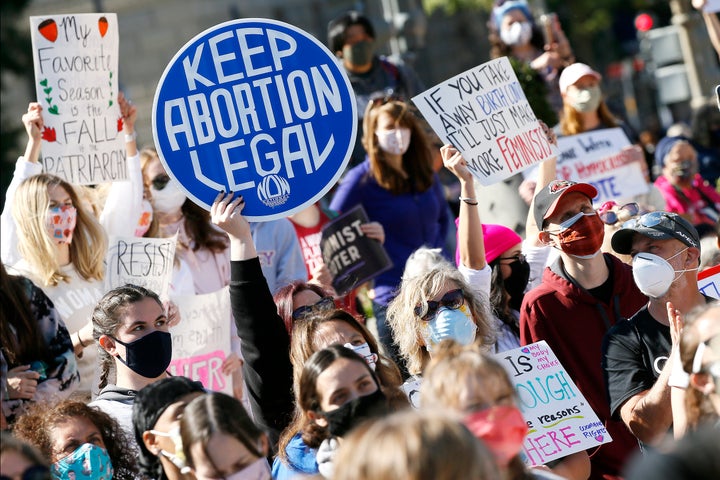 Support HuffPost
The Stakes Have Never Been Higher
Related
Popular in the Community