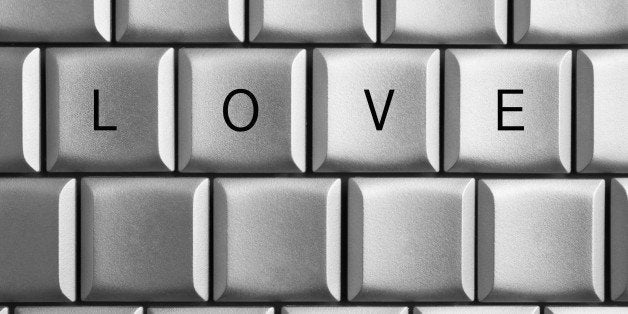 A friend of mine just lost her beloved aunt.
She was with her in her last days, and as they cried together her aunt said, "You know why we feel this way? Because we know what love is. Aren't we so blessed? I am so grateful I got to know you and love you."
To me that is the summary of why we are here. It's always difficult to find words for the meaning of life, but this woman's words are probably the closest thing I've found.
We have each been given an amazing life in which we get to love. We get to love each other, our work, our world, our choices. We get to choose love every second if we want to, it's the always-available option.
Of course life can feel more complicated. But the older I get the more I see how we create the complication. We make up stories about how things "should" be, we look at yesterday or tomorrow and allow it to dictate our present-day choices rather than appreciate the truth of the moment.
Maybe you've already heard the quote, "There are only two choices -- love or fear." We either live in fear and try to avoid any possible pain or struggle, or we live openly and outwardly, appreciating all that we are and everything we are able to feel and experience.
We may not like it, but pain and love go hand in hand -- it's one of the paradoxes of life. Loving someone or something creates risk; we put ourselves in a position to experience loss. But the risk is what makes us feel alive; this is how we live from the heart.
But too many of us close down our heart as a form of protection; we pretend we don't care about people and things in an effort to stay safe or appear strong.
The truth is that open-heartedness requires a tremendous amount strength, and feeling love is essential for our survival. This is scientific fact; this is what makes us human. The people that do the most damage are the ones who can't feel love, the ones that lack the love they need to feel their humanity.
This lack of love creates an emptiness and an inability to feel whole, and these painful feelings are unfortunately and inevitably spewed on to other people and situations. It's a dark, shadowy, and fear-ridden scream for love and validation.
We need to embrace that all of us -- you, me, our kids, the stranger on the street, need to feel love. And while we're at it, let's also embrace that we will all eventually die.
Cringeworthy words, I know, but they're the ones we must "get" if we're going to truly live. As Michael Singer says in The Untethered Soul, "For God's sake, do not be afraid of death. Try to learn what it's saying to you. The highest way to learn is to live each moment of your life and realize that what matters is to live it fully."
We can't cheat death or predict the events of our world, but we can always choose how to live. My friend recently gave me a bracelet that says, "I love my life" and I wear it every day. Not as a static fact, but as a daily choice.
I love my life when things are fluid and simple. I love my life when circumstances and people challenge me. I may not love the challenges, but I still love my life, and this in essence instructs how I deal with my challenges.
Love for self, others, or life is never the wrong move. Anything other than love is rooted in a feeling of unworthiness or non-belonging. So let's be clear -- if you are here in this time and space, you are worthy. Not only are you worthy, who you are is all good and you are supposed to be here.
This sense of all-goodness frees you to choose love. Then you can hug your partner when he needs it (rather than think he should hug you first), listen to your child when she needs to be heard (instead of ignoring her because of something she did yesterday), and take a nap when your body is begging for sleep (instead of incessantly answering email and texts in an effort to show everyone, including yourself, how good and busy you are).
We have limited time so let's get rid of the stories and the "shoulds" and live the truth of our lives. Let's be vulnerable and loving, let's release our addiction to stress and find some humor and lightness. Let's forget about looking cool and being "above" it -- being too cool is an obvious and unreliable form of protection from pain, and being "above" it is usually an indicator of needing love more than most.
Let's stay conscious of the inevitable timeline of life so we recognize how small the small stuff really is. If we do this with love for ourselves and others it doesn't have to induce fear; instead it can create a deep sense of gratitude for every moment we're given.
Just like the gratitude that my friend's aunt demonstrated in her last days. I'm in awe that she was able to articulate that the way we love impacts the way we view and experience our pain.
If we live in fear or forget to pay attention to our lives, then much of our pain is due to regret, the things we could have done differently.
But when awareness and love are our daily experiences, and when we embrace the fleetingness of our life adventure, then pain can be met with a sense of understanding and respect.
Loss becomes a reminder of how deeply we were able to love, and then with reverence we can authentically say, "Aren't we so blessed?"