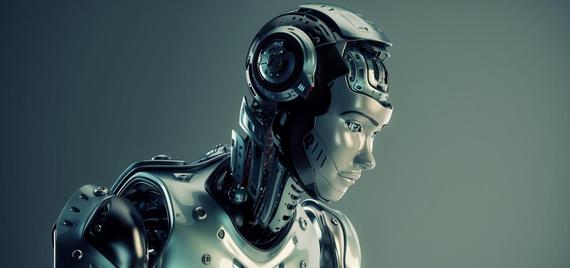 The internet has evolved a great deal since it was first launched back in the 80s. Back then, there was no such thing as a high-speed internet connection, hence the need for simplistic, text-based website with no variations in font, typography, layout or visual content. A website back then consisted of nothing but pages and pages of standard text placed in front of a white background, with no pictures and no font variations except those in size. One could argue that reading a book was probably a more enriched experience back then. Fast forward a decade, and we got our standard wired connections. The result was more generous and enabling coding systems like HTML and PHP, a host of (then) mind-boggling graphical elements such as longform videos and glorious gifs. Sparkling web layouts with thousands of animated design elements were the in-thing those days, no wonder they provided for a fresh break from those boring, text-oriented websites of the past. Fast forward another two decades. Today, a website is a complex combination of audio-visual content and imagery designed to convey a complete experience rather than mere information.
Surfing the web today is more than just work, it is an experience, a passtime, an activity of fondness. No wonder, millions of dollars are spent each year in this industry, dedicated to creating the best web design that sends the competition licking the dust. We've got trained experts who specialize in the art of coding and web design who dedicated their time and effort to creating wonderful websites designed for the end user. We've got dedicated education opportunities for those interested in pursuing this specific line of career. (Take a look at some of the most ambitious colleges for graphic design). We've got million-dollar corporations who spend a fortune each year trying to develop and optimize their foundation website. Needless to say, all this is an expensive affair.
Too expensive, some would say, for the urban domestic consumer trying to launch a blog or a startup organization trying to build a company. There has always been a constant attempt by web hosting companies and website builders to provide a budget-friendly alternative to expensive web development. But let's face it, DIY web designing, when done by the hands of amateur webmasters, is not what it's made up to be. It's a constant hassle, the end result is poorly optimized, and the website never results in many successful conversions. That is exactly why big-time organizations hire efficient web developers for several thousand dollars instead of looking for a cheaper alternative. However, some innovative organizations such as Grid and Wix claim to have come up with a new technology to help the ordinary webmaster create professional websites in a matter of minutes. Using artificial intelligence generated by a complicated algorithm of logics and code, they have made website building softwares that can help generate your website in two minutes, without you ever needing to get your hands dirty. But how successful is this new technology?
How does it work? It's pretty simple, really. The AI assistant asks you a series of questions that help it determine the nature of your business and the type of website you are trying to create. Then, based on hundreds of hours of programmed algorithming, it helps determine a correct combination of branding, layout, design and content that help your website shine. This saves the user from hours of struggle that entails manually building one's website, coding or no coding. You don't have to painstakingly design each and every element, or even put them together in an organized manner. The AI handles everything, leaving you to concentrate on creating the best content for your audience to enjoy.
The algorithm isn't flawless, however. Sometimes, the AI may just fall short of its expectations and be straight up unable to deliver what you're looking for. However, for webmasters with a constrained budget, it can provide a cheaper alternative to manually coded web designing. I won't go ahead and claim that the AI revolution in web designing is somehow at its peak, but it's a start. Let's talk about the two most prominent AI-based website builders currently in the market: Grid and Wix ADI.
Unfortunately for most of us, both of these programs are in closed development and are yet to be opened to the public for testing purposes. A selected few of us, including myself, have been granted a generous peak at the products at their current stage. With development ongoing, there is far more to be done. What is currently available is impressive no doubt, but there is much more work to be done.
What I am saying applies specifically to Grid, the "revolutionary" startup company that was the first to announce that it has created a website builder that uses artificial intelligence to design the perfect web destination. Reviews, however, have been rather mixed, not quite perfect as they promised. The involvement of the user is minimal, which, on the plus side, goes to show that whatever the end website looks like is entirely credited to the AI itself and not the person pressing the buttons. That, however, also means that the user has less than enough freedom to customize their website's layout as per their wishes, even if they are a veteran in the subject. The AI limits the website's customizability to a few choices of layout and color only, asking the user to accept the fact that the algorithm knows best. That, however, isn't always the case. Grid offers a minimalistic front-end content development platform, something that can be either an advantage or a disadvantage depending on your position. As of yet, there is no way to provide feedback to the developmental team on your experiences with Grid, an essential feature in any closed beta platform.The highly publicized ecommerce system that the company has been talking about is yet to be introduced, though we can safely assume that when it does, it will probably be worth checking out.
Wix, the Tel-Aviv based website builder that offers hosting, domain name and web designing features to its customers, has decided to stay in par with the competition with its own artificial intelligence technology, and so far, it looks a bit more promising than Grid at its current stage. The AI assistant simply asks for the type of your business and its name, after which it does all the job setting up your dream website, adding a set of bonus contents and getting it all up and running in a matter of seconds. All you have to do is enter the name of your business, and Wix ADI does all the job by searching for all relevant information regarding that business across the internet and generating a website that suits its needs. The software is not just meant for companies though, bloggers and service providers can also make use of Wix ADI to create a professional-looking website in a matter of moments. The bonus? In case you are unsatisfied with the end product generated by Wix ADI for your website, you can always combine AI with manual tweaking and coding till you get your website to look just the way you like it. This does away with the somewhat static system introduced by Grid, while still granting the user an option to create a website hands-free. If, however, your business is a rather new one with not much relevant information available on the internet, the AI may have some trouble generating and end product that matches your taste. There is still more to be done though, as the system is a bit rough around the edges. Thankfully, the project is being worked on constantly, and we can expect a closed alpha release as early as next month.
Webmasters and end users aren't the only ones this technology will have an impact on though. Thousands of web developers and designers emphasize that artificially developed websites couldn't possibly be as meticulous as hand-drawn ones, as they lack the human intelligence factor that is brought into the project by a real artist. The result, they say, would cause websites to appear mechanical and procedurally generated, lacking the fluidity and grace that a human developer brings into the project. Further, there is also the argument that the entry of artificial intelligence in web designing may cost many developers their jobs. While both Grid and Wix have emphasized that their goal is to create a platform that prioritizes easy website creation as much as it does professional human involvement, only time can tell what kind of an effect this undertaking will have on our world's business. What are your thoughts?
Popular in the Community