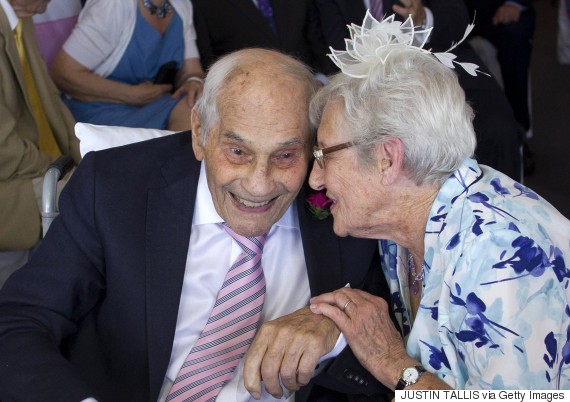 With a combined age of over 194 years, they might just hold the world record for the oldest couple to get married.
A spokesperson for Guinness World Records told The Huffington Post that they are waiting for evidence from the couple before they make the record official. The current record is held by a French couple who were a combined age of over 190 years when they got married.
Congrats, George and Doreen!