Finding a cab in D.C. can often be a difficult task. Due to discrimination by taxi drivers, some have a much more difficult time than others.
A WUSA9 undercover investigation -- see a video about the investigation above -- found D.C. taxis 25 percent less likely to pick up a black passenger than a white passenger:
We tested nearly 100 taxis over three weeks on Saturday nights from 6:00 p.m. until 2:00 a.m. We tracked WUSA9 decoys acting as passengers , and volunteers including people we met on the streets to see who DC cabs would choose DC cabs would refuse.
Out of 53 cabs tested with a white decoy near a black passenger, 13 taxis drove past the black passenger and picked up the white passenger.

Of cabs tested without a decoy, our investigation showed black passengers waiting up to three times longer than their white counterparts.
WUSA9 found the longest wait time for a black passenger during the investigation was around two and a half times longer than the longest wait time for a white passenger -- a 14 minute, 45 second wait for the black passenger, a 5 minute, 44 second wait for the white passenger.
A separate WUSA9 investigation in May discovered people with disabilities were also severely discriminated against by cab drivers. Nearly 50 percent of taxi drivers drove past a person with disabilities in favor of someone without disabilities. And if the driver did pick them up, some "took them to the wrong location without warning, or charged an illegal extra fee."
The station has a website set up where people can log their own incidents of discrimination -- here's the link.
Update, 11:25 a.m.: The taxi drivers seen refusing service to black passengers have been fined, according to WUSA9:
The DC Taxi Commission says it issued 15 citations, including $500 fines for refusing to pick up black and disabled passengers, while tracking an undercover WUSA9 investigation.

The lack of service was so blatant, people on the streeted laughed loudly as they watched one cab after another pass by the WUSA9 decoys.

"Got him, got him," one man cackled as another cab stopped for the white, sighted passenger after passing blind and black passengers in the same part of the block.
Related
Before You Go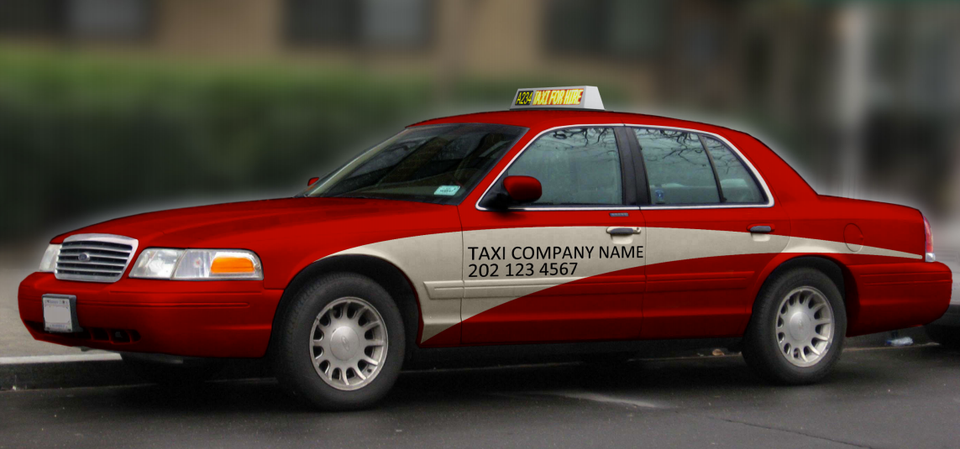 New D.C. Taxi Design
Popular in the Community