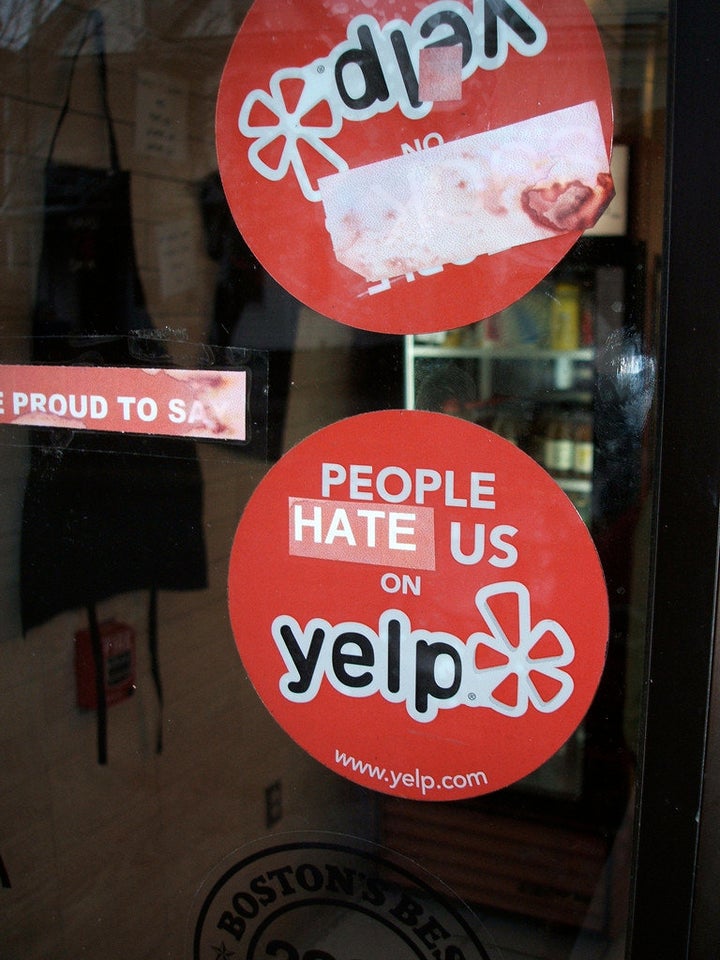 There's been lots of talk about Yelp's mobile opportunities and intentions since its Q2 earnings call last week. CEO Jeremy Stoppelman said in no uncertain terms that mobile monetization is finally just around the bend.
This is something we've been anticipating for a while. Yelp has a unique mix of product focus and a growing local sales force. The latter provides the coveted SMB touch point that's always differentiated traditional media players. Together, they're a deadly combo.
Yelp has also magically overcome the chicken and egg challenge endemic to local reviews, nailed its SEO game, and has become a de facto standard in local search. Stoppelman and team also very much "get" local which has been clear to me since my first analyst briefing with them in 2005.
Now they've been able to migrate that user base and brand equity to mobile -- so much that they have one of the top all time downloaded apps for iOS. Unpacking this further, about 10 percent of Yelp's monthly uniques (7.2 million users) access the service through its mobile apps.
But here's the kicker: that 10 percent accounts for a disproportionate 40 percent of Yelp's search query volume. And if you segment just weekends, mobile searches actually outweigh desktop searches. That all points to a huge opportunity once Yelp flips the monetization switch.
But is it a blessing and a curse? Due to this mobile migration, Yelp's average revenue per user (ARPU) is bound to drop if more and more users access the service from a touch point that is under monetized, as mobile has erstwhile been.
This is very similar to the challenge Facebook currently faces in mobile. And like Facebook, Yelp is going to have to figure out how to integrate ads in ways that are congruent with the mobile form factor and user experience, rather than replicate its desktop ad model.
Facebook is seeing positive results with mobile sponsored stories and I believe Yelp will do something in the same "mobile first" spirit. It will likely utilize location awareness and other mobile signals to more effectively send local advertisers phone calls and foot traffic.
This could take form in ways similar to what Foursquare recently announced with its promoted updates and promoted specials. These are upsells to its free merchant-facing tools, and let advertisers send specific messaging to targeted local audiences.
The challenge of course is walking a fine line between high enough ad volumes (fill rates), and avoiding a mass exodus of users suddenly turned off by an altered experience. This is serious stuff... especially for a newly public company (again, like Facebook).
Underlying this is the macroeconomic environment in mobile advertising that challenges just about everyone. This comes down to the current oversupply of ad inventory (a function of usage) compared to demand (ad dollars), that's kept ad rates like CPMs and CPCs depressed.
Though this will turn around, it's made mobile strategies even harder on companies like Yelp and Facebook that have legacy products online. Naturally, emphasis and resources are swayed towards those higher margin products. But mobile is where the growth is. So what to do?
The ability to "keep shipping" in the face of organizational inertia and shareholder pressure will be the challenge for any online incumbents vying for mobile ad share. Those who can keep it from hampering mobile innovation will get there first. My bet: Yelp will pull it off.
Disclosure: The author has no relationship, financial or otherwise, with the companies mentioned in this article
Popular in the Community