Social media star Zach Clayton, known to most as "BruhItsZach," has attracted millions of followers with his comedy sketches and vlogs across YouNow, Musical.y, YouTube, Instagram, Facebook and Twitter. He's also ventured into the music industry, most recently releasing a remix of his debut solo single "Nothin' But Love" on iTunes.
Clayton recently took over the HuffPost Musical.ly account and we got a chance to chat with him about how to make it as a social media influencer, his admiration for Shawn Mendes and his upcoming tour.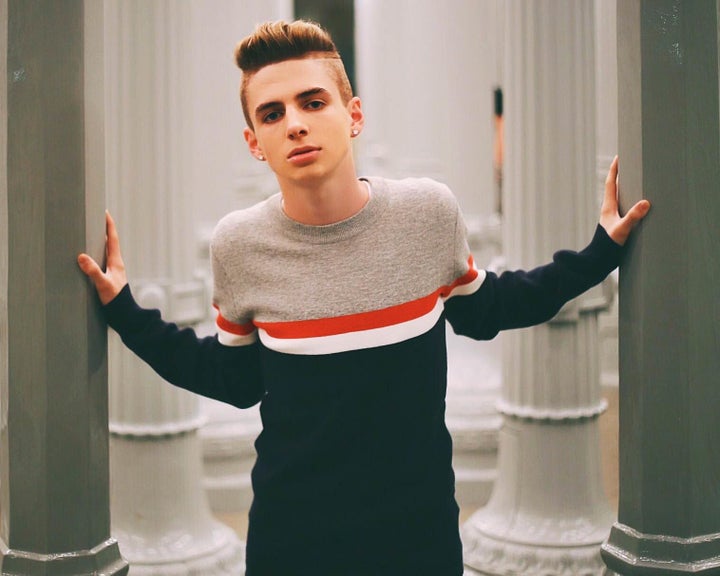 You have a multimillion-person following on YouTube, YouNow, Musical.ly, Twitter and Facebook. What first made you start building a presence on social media?
At first, I just did it to broadcast to my friends. Once I saw I was actually gaining a following and making people laugh, that's when I thought to take it more seriously.
What inspires your comedy sketches and your persona on Musical.ly?
I just like to always be original. I like to be different from everything else. I like to be myself and find the funny thing out of everything.
What's your favorite song to lip-sync to on Musical.ly?
"iSpy" by Kyle. I love that song.
Of all the musers who do you want to collaborate with the most?
What's one pro-tip you would give to anyone trying to make it as a muser?
Know the lyrics. Because once you know the lyrics you can do anything you want. You can do something to represent the actual song and that makes it more entertaining.
If you could feature anyone on one of your songs, who would it be?
You've been known to shed light on the dangers of bullying and promote an anti-bullying movement through your fan base. What first made you want to speak up about this?
I have all my supporters tell me what they go through, or their issues at school. I've been through the same thing in life so I understand how they feel. I do have the power to talk people through it and let them know how I got through, and just keep people positive and happy.
What advice do you have for anyone who's experiencing bullying?
There's a billion-trillion people in the world and it's literally impossible for every single person to like you. Just zone off the people that don't like you, and steer towards the positive people in your life.
You're on pretty much every social media platform under the sun. Which one is your favorite?
My favorite would be Snapchat. It's like a mini vlog.
They reached out to me and asked me if I was down to do a campaign with them to raise money for people who don't have access to clean water. I have such a powerful voice and so many supporters that can donate. And everyone who donates gets something from me too, like exclusive merchandise or signed lyrics sheets.
What upcoming projects do you have for fans to look forward to?
I have a lot of tour shows coming up. We're rebranding the tour and booking venues. It's going to be really exciting and I'm going to a lot of places.
What's your favorite part about touring?
Performing and meeting the fans. I feel so comfortable on stage, it's weird. I just love being able to perform to so many different people and meet them.
What's the biggest challenge when you're on tour?
When we were on a tour bus, there was no shower. You have to wait until we're at the next hotel, so you're all sweaty and it's uncomfortable. Sometimes the drives are like eight hours.
What's your go-to pizza topping?
If you could have dinner with any 3 people dead or alive who would they be??
What's your favorite TV show?
Do you have a hidden talent?
I guess it's not so hidden, but before social media I was a soccer player.
What's your favorite fast-food joint?
Sonic because they have really good slushies.
Who's your favorite person to follow on social?
David Dobrik. He does vlogs on YouTube. It's so funny!
Support HuffPost
The Stakes Have Never Been Higher
Popular in the Community