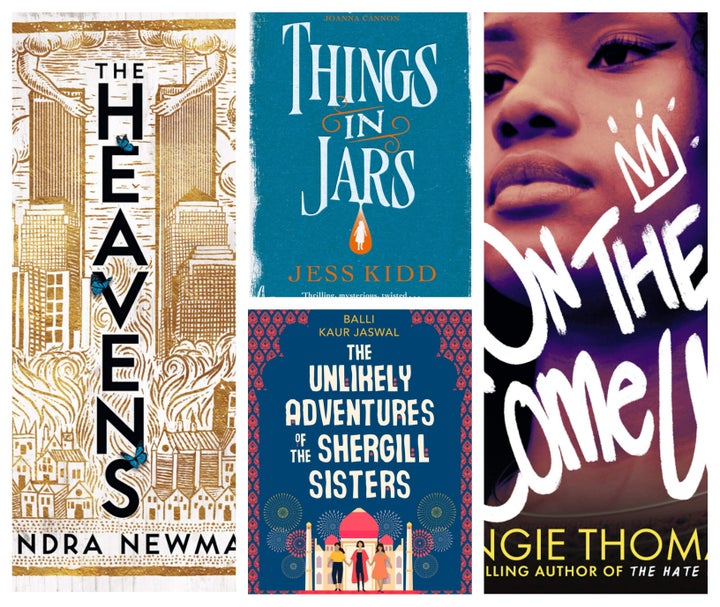 Want to read more this summer? Whether you are planning a vacation, driving kids around for their holiday activities (yay, audio books) or sipping cold drinks on the balcony, we've listed the best books to cover all your moods this season.
For the sentimental folks missing their own childhood vacations at grandparents' houses and games with cousins and neighbours, there is Amrita Mahale's nostalgic novel set in Bombay of the 1990s. There's also a gender-flipped Pride and Prejudice retelling, serial killer couples and dream travel—perfect for both hectic summer travel or for relaxing in bed after a hard day at work. Here are our picks, new and almost-new, for an unforgettable reading spa this summer.
1. 'The Heavens' by Sandra Newman
At the last page of The Heavens, I was reminded of how I felt when I watched Inception for the first time; utterly hypnotized. Kate and Ben meet at a party in the summer of 2000 in New York and are immediately drawn to one another. When asleep, Kate travels in her dreams and lives as Emilia, a nobleman's mistress in the 1500s and befriends a playwright, 'Sad Will' (Shakespeare). Glamorous parties, mail order brides, folk tales, Conde Nast interns and real-world events juxtapose into a stunning, literary fairytale, with an original, zany plot. Be warned that you might experience one of the longest bookish hangovers in Newman's maze of alternate worlds, madness and love.
2. 'The Unlikely Adventures of the Shergill Sisters' by Balli Kaur Jaswal
I had anticipated Jaswal's second novel to be vaguely identical to her Erotic Stories for Punjabi Widows (blame similar covers and long titles), but I was so wrong. The Unlikely Adventures of the Shergill Sisters is crisper, suspenseful and the characters are your 'friends-next-door'. The three not-so-close British Shergill sisters are in a fix as they promise their mother on her deathbed that they'll take a trip to their motherland, India, to perform her last rites. The disciplinarian, the struggling actress and the perfect Indian daughter form an unlikely trio as they tick items off their dead mother's itinerary. Read it for laughs, surprises and bickering women who confront their grief, guilt and sisterhood in their bumpy journey.
3. 'The Moving Shadow', translated by Arunava Sinha
A collection of 'electrifying Bengali pulp fiction' aka sensational stories that appeal to the masses. Meet an Indian Sherlock Holmes solving the mystery of a Bidri bowl, an intelligent femme fatale, scientists as spies, mysterious womanizers, a ventriloquist whose dummy starts greying and a robot who falls in love. The stories, some scandalous and a few predictable (yet amusing), are perfect entertainers for short bursts of reading time. There are stories from mainstream and pulp writers from India and Bangladesh, including Satyajit Ray, Swapan Kumar and Muhammed Zafar Iqbal.
4. 'Milk Teeth' by Amrita Mahale
Mumbai is home, but little did I expect Mahale's debut to make me travel back in time and get tipsy with the essence of the city that was Bombay. Ira and Karthik are neighbours and childhood friends, both from the Konkani community in Matunga, growing up on Udupi dosas, evening games and science projects, and moving apart in their teens. They find themselves again when their parents play matchmakers; Ira is now a civic beat reporter, and Karthik has a posh job at an MNC. But then there's Kaiz, an old flame who introduces Ira to his world of Malabar hill parties, intellectual friends, Irani cafes and kebabs. Milk Teeth is a look at the old and new, dilapidated residential apartments vs historical grandeur, 'soulless buildings' vs nostalgic construction, queer community and the changing Hindu-Muslim sentiments in the 1990s. I have a soft spot for the novel because it is largely set in Matunga, my hub for the best South Indian food, and sprawls through South Bombay, my favourite weekend hangout. But even if you've never set foot in the city, this novel will transport you to Mumbai with its sidewalk chaiwallahs and breezy beach fronts.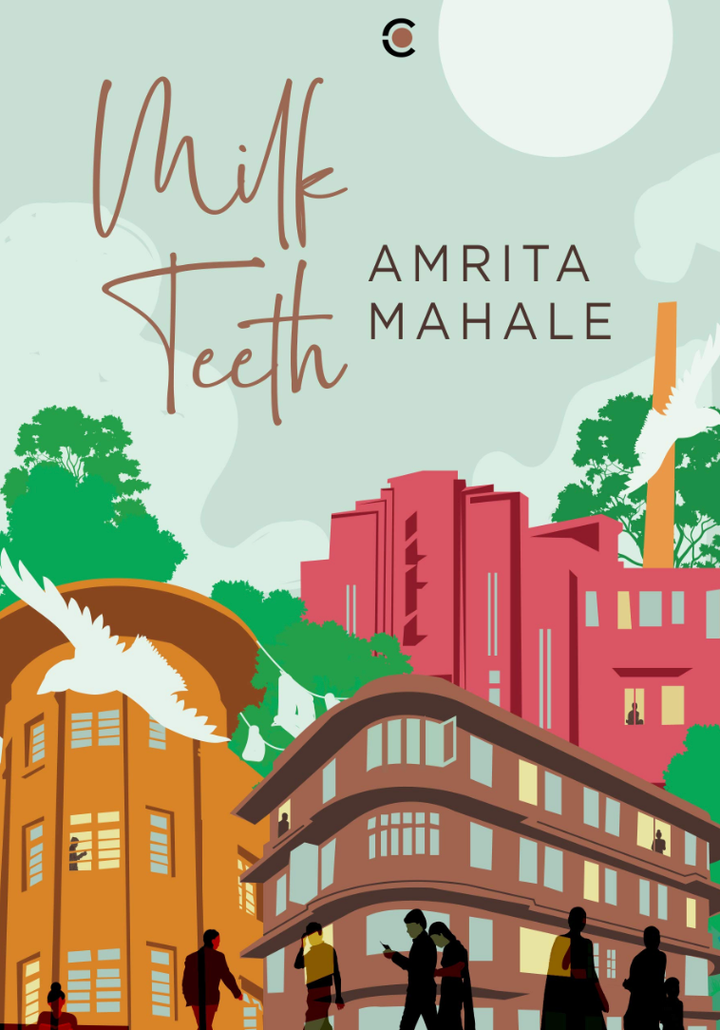 5. 'My Lovely Wife' by Samantha Downing
Downing's debut is a midnight burner rightly blurbed 'Dexter meets Mr. and Mrs. Smith'. I devoured this domestic suspense thriller in a single night, the lump in my throat tightening with every page. A suburban couple believe that embracing their serial killing instincts is the way to keep the spark in their 15-year-old marriage alive. School runs vs clearing murder scenes, and an older son who suspects an extra marital affair make this hobby rather challenging. Pick it up for dark surprises, witty banter and grisly twists.
6. 'Pride, Prejudice, and other flavors' by Sonali Dev
The Rajes are a rich, influential family in San Francisco, with Mr. Raje being Indian royalty, Mrs. Raje an ex-Bollywood star and their son, Yash, running for governor. The daughter, Dr. Trisha Raje, a brilliant neurosurgeon, is the black sheep of the family, snobbish, proud and very much 'Mr. Darcy'-like. DJ Caine, a poor, Le Cordon Bleu-trained chef who specializes in a fusion of north Indian and French cuisine is the prejudiced 'Elizabeth Bennett', but snarkier with a British accent. With ample Bollywood-esque scenes, balcony jumps to prove love and mouth-watering food, this novel is a romp. Special kudos to Dev for taking the liberty with subplots, character names and drama, which ensures this isn't just old wine in new bottle.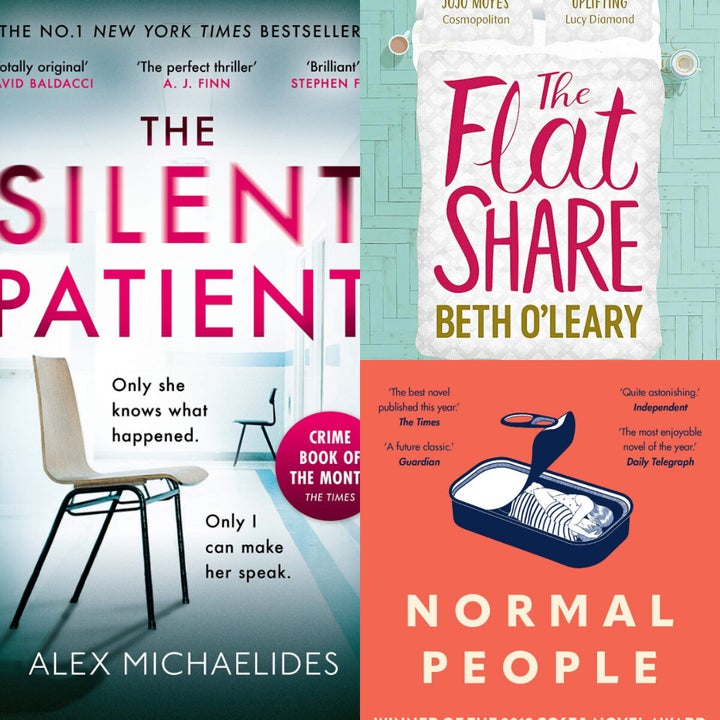 7. 'Terrarium' by Urvashi Bahuguna
A poetry collection is the perfect companion for a few minutes of solitary reading, best with a cup of morning tea or an evening snack. Terrarium contains poems about monsoons, earth, rain stains on cars, mangoes and paddy fields; it is a descriptive ode to the natural world and a sorrowful cry at the ecological havoc caused by man-made disasters.
8. 'Normal People' by Sally Rooney
If you've talked about books with me, online or offline, chances are I would have tried every trick known to man to convince you to read Normal People. It is one of my best loved (and most read) suggestions; what I'd like to call a 'hit recommendation'. In Normal People, sparks fly between Marianne, a rich, reserved girl who reads Proust on her lunch break and Connell, the high school popular guy, in spite of their contrasting personalities and financial situations. Their meet-and-drift through five years of school and college changes their relationship from a secret affair to a sexual one to a beautiful friendship, to a confused state, in a way that's so intense it's is life-consuming. I've been fighting (and near failing) the urge to reread Rooney's stunner before the end of this year. If you haven't read this already, make sure you've reserved some space on your summer nightstand for these star-crossed lovers.
9. 'Things in Jars' by Jess Kidd
Things in Jars is a pacy, Victorian crime novel starring detective extraordinaire Bridie Devine. She is entrusted with the task of finding the missing child of a baronet with the help of her sidekicks, a 7-foot tall, bearded maid, and the ghost of a boxer. As the mystery deepens, she crosses paths with babies in bottles, wicked surgeons, children with anatomical peculiarities, circus showmen, and cunning collectors. Irish folklore, kitsch and curiosities stirred in the London underbelly of the 1860s is a fascinating story to bite into this summer.
10. 'Olio' series by Aleph
The Olio series published by Aleph this year is a miscellany of writings, stories, extracts and essays about various topics close to the Indian heart. In less than 150 pages, these collections feature writings of acclaimed Indian writers, both English, and translated pieces. Notes from the Hinterland contains authentic stories of smaller towns and villages of the country through Shashi Tharoor's Cuticura talcum scent that tickles, RK Narayan's day of an astrologer and Abhimanyu Kumar's lynching incident. In Love and Lust, Manto's hero can't forget a night of sex, KR Meera's married, middle aged woman falls for an ascetic and Ira Trivedi's essay extract from India in Love scrutinizes the freedom to love. The other titles published so far are In a Violent Land, revolving around violence and riots, and The Essence of Delhi, which as the title suggests, is a tribute to the capital city.
11. 'Daisy Jones & the Six' by Taylor Jenkins Reid
Taylor Jenkins Reid has an uncanny talent for telling stories about complex characters in arresting prose. Her latest, Daisy Jones & the Six, follows a fictional band from the 1970s that split up when they were at the peak of their fame. Narrated through interview transcripts of band members and the people in their lives, it presents the glam world of the rock music scene in the US, drugs, fame, ego clashes and creative differences. Be prepared to spend your early morning hours Googling if the band is a real one. Pro tip: try to get hold of an audio book to enhance your experience.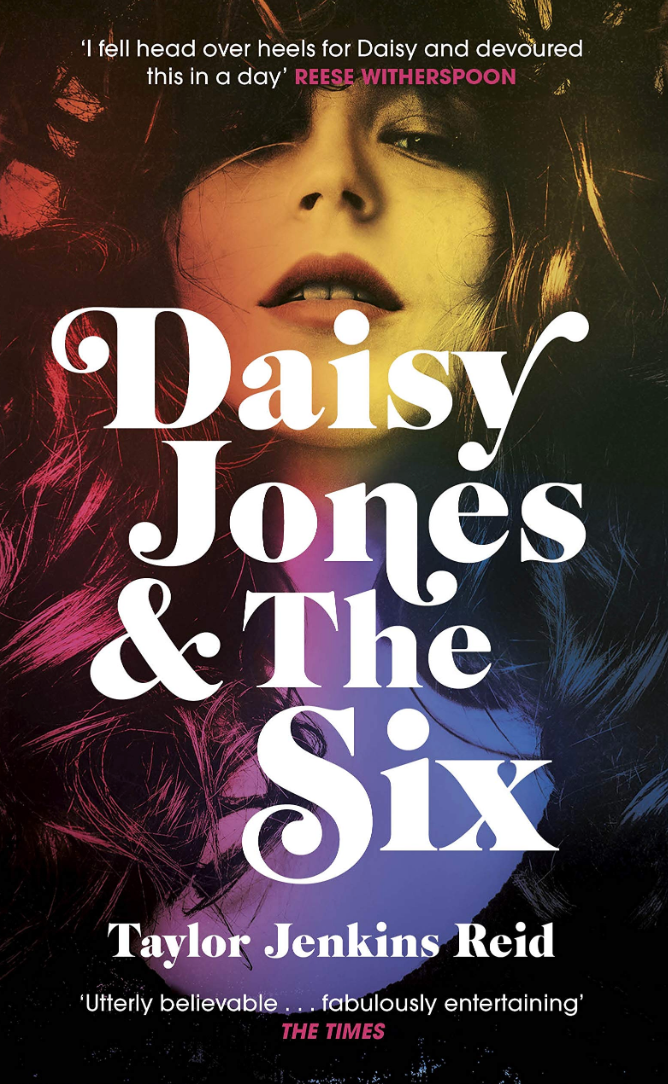 12. 'The Flatshare' by Beth O'Leary
Tiffy, a book editor and DIY fashion hobbyist who works days, and Leon, a nurse who works nights, arrive at a bizarre arrangement to share a flat because of the crushing apartment rates in London. They've never met but communicate through post-it notes and leftover mushroom stroganoff. This funny, charming novel with quirky minor characters will keep you anxiously rooting for these darlings who are living right inside a romantic comedy film.
13. 'On the Come up' by Angie Thomas
Looking for a buddy read with a teen over the holidays? You can't go wrong with Angie Thomas' second novel, On the Come Up. Sixteen-year-old Bri dreams of being a phenomenal rapper like her dad. She has a struggling family, a temper and undying passion. Being a teenager inexperienced in the ways of the world, she makes some bad decisions to survive the hood. This heartwarming novel about mistakes, flawed humans and friendship is filled with surplus rap lines and lends inspiration to move forward in a system that works against one's dreams, whether you are an adult or younger.
14. 'Beast' by Krishna Udayasankar
An urban fantasy thriller set in present day Mumbai is the perfect excuse for those who looking for a quick read in between a busy summer. ACP Aditi Kashyap and enforcer Prithvi race through dingy brothels, dance bars, dimly lit streets and forests to uncover the mystery of a triple homicide of gangsters. The Beast reimagines the myth of Narasimha avatar through a secret community of 'Saimhas' or werelions that live alongside humans in the city.
15. 'The Silent Patient' by Alex Michaelides
I am picky with psychological thrillers, so was pleased to find myself glued to this slow-paced debut with twists that dropped as soft, firm thuds. Alice, a famous painter, lived a happy life in a big house with her photographer husband. One day, she shoots him five times in the head and stops talking. Six years later, Theo, a psychotherapist who joins the psychiatric hospital Alice is detained at, comes forward to help her but he might've bitten more than he can chew. Michelides methodically dissects his characters, guaranteeing a rewarding twister for the patient reader.