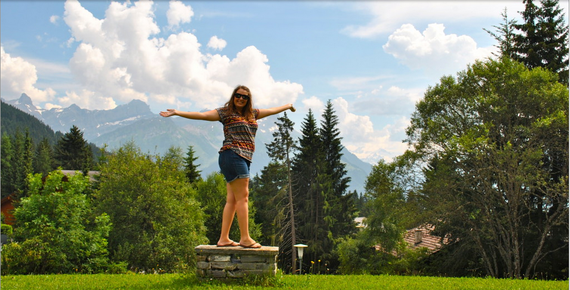 By College Tourist; Author: Alexis Moore of Les Roches International School of Hotel Management
Somehow I made it through each challenge stronger than I was before.
Many people don't understand why I chose to go thousands of miles away to study hospitality in Switzerland rather than somewhere in the states. Yes we have great schools across the country, but I fell in love with my school and all that it had to offer. Here are 10 reasons why choosing Switzerland for hospitality was the best decision I could have made:
The People - Hospitality is all about networking and meeting new people. With over 90 nationalities represented at my school, it was easy to meet people from around the world. When I traveled during breaks or was on an internship, I met and worked with some amazing people. Of the people I met along the way, I made some friends of a lifetime and know that no matter where I am in the world I probably know someone who is either from there, living there, or can tell me all I need to know.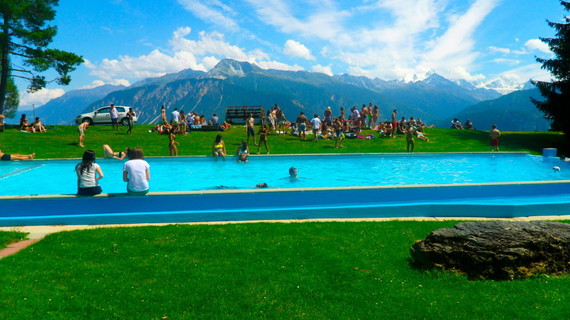 The Travel - Centrally located between Italy, France, Germany and Austria, Switzerland is the ideal country to reach the majority of Europe. Whether you're traveling by bus, train or plane, I was able to travel to more than 10 countries including Italy, France, Germany, Czech Republic, Hungary, Bulgaria, Serbia, and Romania. I definitely wouldn't have been able to travel that much if I had stayed stateside.
The Independence - Being an only child I was already independent and having older parents I was comfortable speaking to adults. But moving abroad at 17 all alone is a whole new level of independence. Each time I moved to a new country by myself I learned more about how I could handle situations. The more trips I went on solo boosted my confidence even more. Now every chance I get, I travel by myself and I absolutely love it. With all of these chances to meet new people and explore new places on my own, I have an independence which I am so thankful for.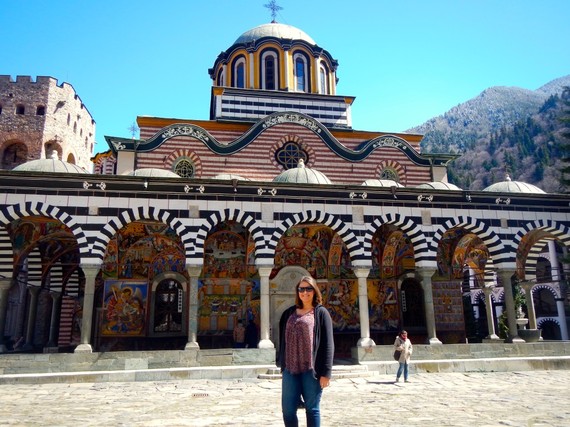 The Knowledge - FO, F&B, Opera, say what? I had stayed in a hotel before, but I had no idea how much went into running an establishment of that size. In the classroom, I was able to learn more details of what hotels were really like with teachers who had worked in the industry before. The other semesters my courses focused on management courses so I had a higher understanding of subjects. Now I know FO stands for Front Office, F&B is food and beverage and Opera is a program used at the majority of hotels for checking in guests.
The Work - Working as a server and chef within the different establishments on campus, I was able to have hands on experience before going out to the industry. My final semester emphasized event management where I was able to organize and execute multiple events including an Alpine Challenge Ski and Snowboarding Event.
The Internships - These internships gave me the opportunity to fully immerse myself in a new country and culture. I was able to live and work in Hong Kong, Ireland and the United Arab Emirates. Working in these countries gave me the opportunity to have real-life work experience that I couldn't get in a classroom setting. With these internships on my resumé, I feel confident with my experience and the knowledge I have gained throughout my time at each company.

The Challenges - Whether it be drama amongst friends, a rude client screaming at you for a mistake or bed bugs biting you in your sleep, I had everything imaginable thrown my way. Somehow I made it through each challenge stronger than I was before. These problems I encountered helped shape me into the person I am today.
The Opportunities - In addition to going to classes and working, there were opportunities to represent the school as a Student Ambassador, leadership as a Class Delegate and raising money for the graduating class in being part of the Student Social Committee. Also I had the opportunity to attend two different conferences in Shanghai, China and Krakow, Poland. Now I have international contacts that I wouldn't have been able to meet and memories that I will never forget.
The Passion - Making the decision to study hospitality seemed like something I would truly enjoy, but I still didn't know exactly which aspect I wanted to focus on. Because of the internships in events and my final semester studying event management I was able to find my passion of working with events. Now I won't just be working a job to work, I know what I want to do and enjoy the work.
The Overall Experience - Throughout my four years I had the opportunity to serve and cook in the multiple restaurants on campus in addition to having three internships in various hotels in three different countries while meeting people from around the world. All of these aspects combined created a once in a lifetime experience.Alexis Moore - Done
I could have had a wonderful college experience in the states, however, I do not think it would have changed my life as much as Switzerland did. Thanks to Les Roches and living in Switzerland I have found my passion to work within the events industry and continue to travel the world at any chance I get. I hope you are able to find something you are passionate about which will take you where you want to go in life, because you deserve it.
Calling all HuffPost superfans!
Sign up for membership to become a founding member and help shape HuffPost's next chapter