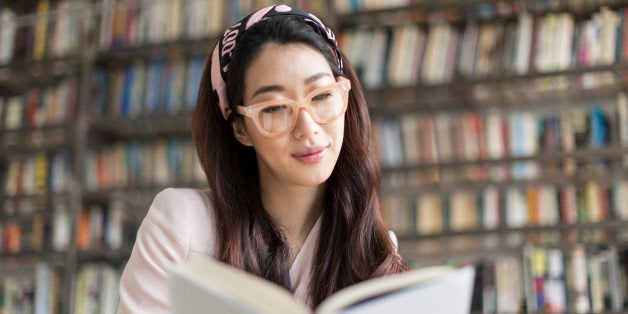 I probably don't have to tell you that marketing your book is a year-round endeavor. Today's digital world provides you with endless ways to market your book and connect directly with your readers. Just like we all build relationships in the real world... with an investment of your time, you can build your readership online. As you put together your digital marketing game plan, here are some ideas for you to consider.
1. Get a jumpstart. Build up excitement before your book comes out by talking about it on your social media pages. Talk about the process of writing. Share a quote or two from your book. Do a countdown. Create buzz about your book before it's even finished.
2. Start with the four big platforms. Social media is an excellent way to build relationships, so start with the four big social media sites, Facebook, Twitter, LinkedIn and Pinterest. Connect your website to each of your social media platforms. Not only are these social media sites free, but they give you the opportunity to engage with your audience, grow your readership, create a community and establish your brand like never before.
3. People follow people, not books. Let your website be a comprehensive picture of you, your brand, your book and your message.
4. Write blogs and newsletters. Blogs and newsletters are great tools to promote your book and can be simple to do, especially if your book is finished. You may want to repurpose content, slice and dice certain aspects of your book to promote it to your audience, and show the value of the content you provide. Once you have a blog written, share it on all of your social media sites and encourage others to share it too. Blogs and newsletters build your brand, get your name out there and can drive traffic to your website.
5. Think slow and steady. It's okay if your marketing efforts don't immediately go viral. Be consistent in creating buzz about your brand and book by communicating daily on your social media sites. Think big picture because carving out your niche, creating a presence and building a following takes time.
6. Tap into your professional and personal networks. Consider reaching out to people individually to spread the word about your book and ask a few contacts for some testimonials. Consider offering a free chapter of your book that people can download from your website to capture interest and lead people to buy your book.
7. Reach out to the media. You can reach out to the media directly, following writer's guidelines and offering an article or making a pitch. Another way to connect with the media is to follow Help A Reporter Out or HARO, and answer media requests with content that is relevant to your space or expertise. HARO gives you the opportunity to be quoted and get exposure for your name, website and book.
8. Find your ideal audience. How would you explain your ideal audience? What interests do they have and what do they value? Take some time to think about it and possibly jot down who you should be interacting with based on your particular niche or brand. Once you have a clear picture of your ideal audience, you will be able to target them more effectively and provide them with your content which will be of value to them. Follow people who complement your brand and other authors in your genre or niche.
9. Show your value. How can your book help other people? What's in it for them? Let your marketing efforts come from the authentic place of offering value to your readers. Providing value and solutions is the way to form lasting relationships with your readers.
10. Follow the three E's. Does your content entertain? Does it enlighten? Does it engage? If so, post it, write it, Facebook it, share it, blog it or tweet it online.
11. Go offline with your ideas. You can complement your digital marketing efforts with some offline promotions as well. Just some ideas... Create a flyer with tabs to tear off that include your book title and website. Buy an ad in local newspapers. Create some announcement cards or postcards for your book. Leave them in waiting rooms of offices, post them up to bulletin boards, and see if you can share them at libraries and some local bookstores. Consider hosting a book launch party. Invite your friends and have them invite their friends. Approach bookstores and coffee shops and see if they will allow you to do a book signing or carry your book.
An effective digital strategy is a conversation with your readers that doesn't end. Jump online and start your conversation today. If you've been at it for some time now, I'd love to hear from you. What book marketing strategy worked best for you? Chime in the comments section below.
Fauzia Burke is the Founder and President of FSB Associates, a digital publicity and marketing firm specializing in creating awareness for books and authors. For online publicity, book publishing and social media news, follow Fauzia on Twitter: @FauziaBurke. To talk with FSB and ask your book publicity questions, please join us on Facebook.
Related
Popular in the Community