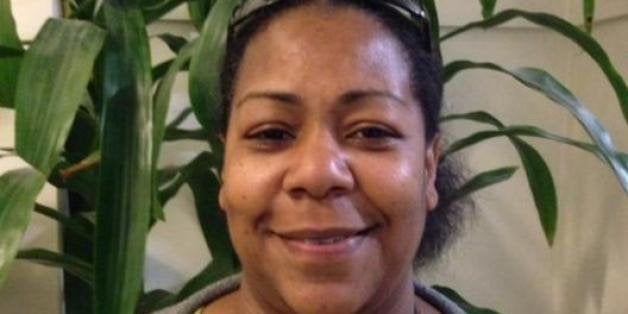 For Raquel Tillett, the holiday season does not bring a bounty of presents beneath a tree or a feast on a decorated dinner table. Instead, this 44-year-old middle school teacher and mother of three will be searching for yet another new place for her family to sleep at night.
A native of Los Angeles, Tillett has repeatedly faced the realities of homelessness since 2012. After her husband left her and their three children with an enormous amount of debt and without the ability to make ends meet, she began attempting to dig the family out. But almost three years later, the four family members still don't have a permanent stable roof over their heads.
When Tillett fell seriously ill after giving birth to her youngest child in 2003, her husband suggested she put her teaching career on hold, stay home with the kids and recover, while he worked to support their family. Her teaching credentials soon expired, but the family was getting by on his wages. However, when the economy took a turn for the worse and he was laid off from his job, everything changed.
"In 2012, he left me and the children and moved in with someone else," Tillett told The Huffington Post. "At that time, I didn't know that we were backed up on our rent by over five months, and he took all of our resources. I was left homeless with my children."
Tillett said she had experienced domestic abuse throughout the years and decided to report her husband to the police as well as file for a restraining order in June 2012. She subsequently turned to a homeless shelter for battered women to find relief, according to documents reviewed by The Huffington Post. She and her kids stayed there for three weeks, but then found themselves homeless again after she dropped the charges against her husband and no longer qualified to stay there. She appeared in court once but wanted to continue living her life rather than creating a paper trail that she felt wasn't helping her situation.
She secured a part-time job, and her father stepped in to help her find a small apartment and pay the rent until she got on her feet. But his health rapidly declined from stage IV renal failure, and he could no longer work or offer financial support. Tillett lost her apartment and was homeless again. She had a pending divorce that her husband filed in June 2012 and no incoming child support payments. She tried another shelter before moving in briefly with her parents, where she also couldn't afford to contribute enough to the monthly bills.
Tillett said her husband, in the same month he filed for divorce, also reported her to child protective services for child abuse. She appeared in court countless times for almost two years to dispute the accusations, until the judge finally ruled in her favor in April 2014 that there was no proof of abuse, according to documents reviewed by The Huffington Post. As soon as her name was cleared, she got in her car and drove straight to San Francisco.
"I had a job waiting for me with the San Francisco Unified School District," she said. "I started working the following day. I drove here under the pretense that I could at least rent a room or a hotel, but I didn't realize the cost of living would be this huge."
Tillett has been homeless again since April, teaching middle schoolers by day and living in her car or hotel rooms by night, depending on what she can afford each week. Before her children moved to San Francisco to be with her in August, she worked three jobs to save as much money as possible for them, but it still wasn't enough.
"I found out in the course of that time, [my husband] had ruined my credit," said Tillett. "He got an unlawful detainer under my name, so that made it hard for me to get a place."
Tillett makes $3,300 a month with her teaching job, but can't rent an apartment because of her damaged credit report. According to the state of California, she makes too much money to quality for food stamp benefits, so she carries the full financial burden of food, clothing and shelter for herself and her three children. Hotels cost her $800 to $1,000 each week, so she works 20 hours a week at the local mall and is on call at the hospital as a certified nurse assistant on weekends to supplement her income.
"I just keep struggling to make ends meet, to find a place, and to just have enough food and money to get by," she said. "I just need a chance to get a place that I can call home. My kids get tired sometimes, but they understand that I'm doing the best that I can. We didn't even have a Thanksgiving dinner, and for Christmas, we'll go without pretty much everything. The only thing that I know we have is the love of God in our hearts and love for each other -- and that has spoken volumes. My motivation is my children, because if I didn't have them, I know not where I would be."
As she tries to dig her way out of severe financial stress, she's also prioritizing her own education. She is working to complete her master's degree in education from Brandman University, a division of the Chapman University System. She also refuses to let her personal struggles affect the time she has in the classroom with her students.
"I'm able to leave my problems at the door, have a wonderful experience in my classroom and try to reach children that may be in the same situation," she said. "They are hungry some days, too, so I take my little bag of snacks and I share that with them as well as my knowledge."
As Tillett works tirelessly to make sure her children and students receive what they need, one particular mantra keeps her going.
"I always remember 'Gone with the Wind' when Scarlett says, 'I'll never be hungry again!'" she said. "I remember that explicitly in my head -- my thing is that I am homeless, but I am not hopeless. I have it written all over ... that I'll never be homeless again. I've been working hard just to keep a roof over our heads, and even if it's just in the form of a hotel, it's where home is right now and we understand, all four of us, that home is where the heart is. So long as we love each other and have God in our hearts, we can do this."
Learn more about how you can help Raquel and her family here.
This story is part of a series called 12 Days Of Giving. Huffington Post Impact, Good News, Religion and Parents have teamed up to feature stories from 12 families in need over 12 days between Thanksgiving and Christmas. Read more here.
Related
Before You Go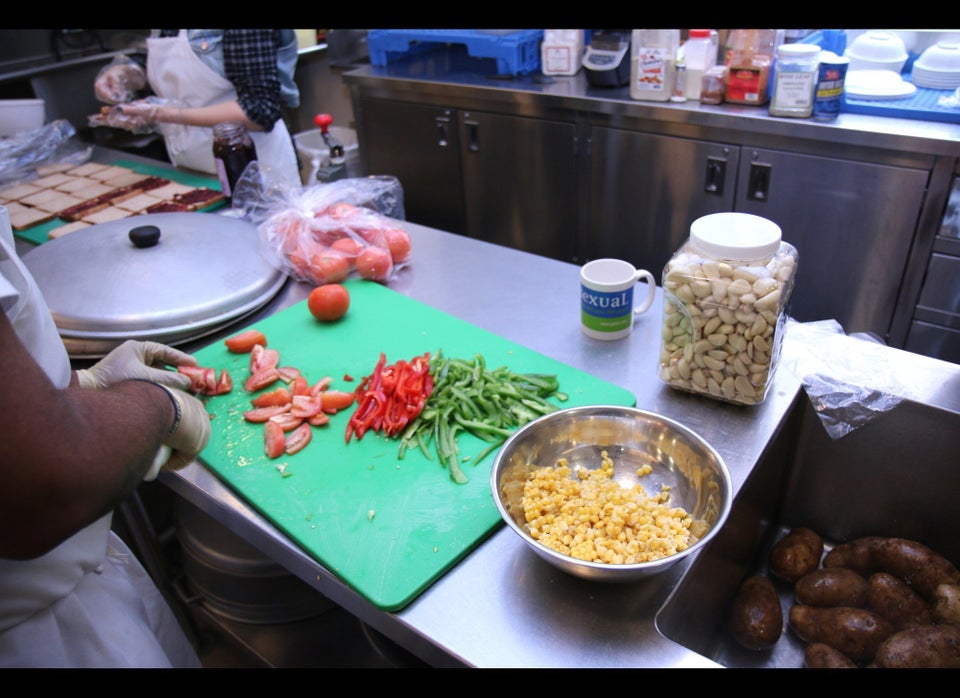 5 Simple Things That Improve the Daily Lives of Homeless Youth