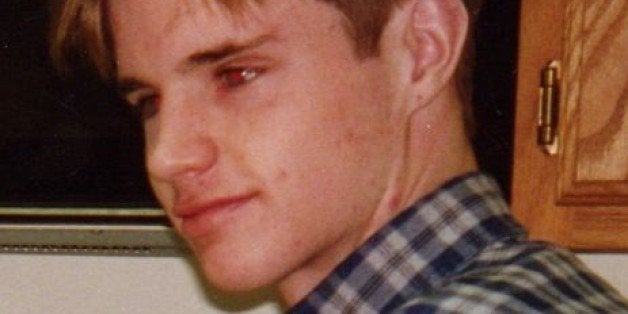 Fifteen years ago we were in Fort Collins, Colo., at the hospital with Matt, praying for a peaceful end to his suffering. At that point we were aware that he would never wake up from the coma he was in as a result of the beating that he'd received at the hands of then-unknown assailants. We were surrounded by our loved ones while concerned citizens and the press, hungry for details, stood watch outside.
Back in Laramie, Wyo., law enforcement was working diligently to piece together the evidence to find Matt's assailants -- ultimately, his murderers. At first we were concerned about the attitudes of the officers, knowing that in other incidents across the nation, police sometimes were not fully committed to working on cases involving members of the lesbian, gay, bisexual and transgender community. Our fears were quickly put to rest. The officers we met were compassionate, caring, kind and very professional.
And they solved this crime and carried the investigation through to provide Matt some measure of justice. Only three individuals know for certain what happened that night. Two of them are in prison forever, by their own guilty pleas. The third, Matt, is still dead and unable to speak for himself. In the end we have only the investigative reports and the trial records, with their exhaustive corroboration and sworn testimony, to rely upon with any authority.
The year we spent seeing Matt's case through was a blur, painful and exhausting. Meanwhile, we worked, little by little, through thousands of cards, letters, and calls. We sent thank-you notes. We spoke to reporters and public officials of every party and at every level of government. And what we heard was amazing. There had been so many horrible tragedies dealt out to LGBT people, basically since the dawn of society, and not much had been done about it. And for some reason, now there were millions of people who wanted that to change, who wanted some concrete steps forward to finally be taken. And they thought our family could help. To honor Matt and the fact that he very much wanted the same thing during his all-too-short life, we agreed to do what we could.
Fifteen years have now gone by. I must have been to half the airports in America and more overseas, pulling my roller bag along to just about anywhere I've been asked to go, to share our story in hopes that others will take up this cause as well. What do I tell them? That LGBT people young and old need to be safe, and that they need to be able to be themselves. That people shouldn't get fired solely for whom they love. That everyone has a part to play. That the time is now, if it isn't already long past time.
How far we have come? The LGBT community, in collaboration with human rights organizations and straight allies -- moms and dads, coworkers, family and friends, legislators and the legal system, essentially anyone who believes in equality -- have all advanced the movement by great leaps and bounds compared with where we were just a few years ago. Pop culture and a president who understands oppression based on who you are, not the quality of your character, have been pivotal in the astounding progress, and in countering the depressing pushback. We know that hate crimes committed against the LGBT community have risen dramatically in recent months. Statistically we know that hate crime numbers go up whenever something positive happens to benefit the LGBT community. I don't know what that says about us as a society. It's nothing we can be proud of, to put it mildly. But now we have so many more resources for law enforcement to ensure that victims and their loved ones, and their communities, are treated justly. And more people from every walk of life are coming out, less afraid of stigma and more confident that there's a path to success and happiness.
We are all aware that we won't change hearts and minds by legislating equality, but I know firsthand that such legislation does send a message that inequality is unacceptable -- and that message is being heard loud and clear. A civilized nation gives all its citizens equal rights and treats everyone with respect and dignity.
To quote a bit of wisdom widely attributed to the great activist and humanitarian Dr. Martin Luther King Jr., "In the end, we will remember not the words of our enemies but the silence of our friends."
What have we learned in the past 15 years? We have learned that more people are kind and caring than are hateful and stuck in a world of intolerance. We have learned that the truth always wins out, even if there are those who can't handle it. We have learned that doing the right thing for your fellow human beings is far more healing than silence. We made a choice to break that silence. If you do one thing in Matt's honor on this, the 15th anniversary of his death, please join us.
Calling all HuffPost superfans!
Sign up for membership to become a founding member and help shape HuffPost's next chapter