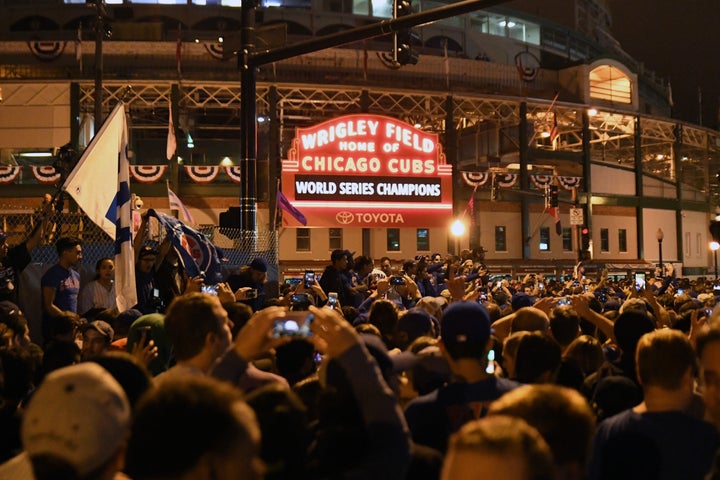 It was 1974. I was bored silly in a fog of ADHD (when they called it "unsettled") and sitting at my desk at Dirksen Elementary. It was first grade. I was pouring glue on a fresh spot of marker ink, letting the color soak in so I could manufacture a rare jailhouse jewel while ignoring Mrs. Lancaster.
The intercom exploded, "Kevin Folta, come down to the principal's office."
"What did I do?" I thought. Certainly it could not be my glue gems.
When I got to the office the school nurse told me I had to head out for my doctor's appointment. I had no idea what the hell she was talking about. She told me my mom would be there to pick me up for a medical dismissal.
I was puzzled. My folks were pretty straight about filling me in on medical stuff. I was 7 years old, I had a good command of immunology and memorized my vaccine schedule, and today was absolutely not the day. I sat on the vinyl couch making fart noises with my wet thumb on the cushion before my mom arrived. We left the school, climbed into her maroon Buick Regal with the white interior and drove away.
"Whazzup with the doctor?" I asked.
Mom looked at me reassuringly, "We're going to a Cubs game."
My mom was only in her mid-20s, and she was lying to my school so that we could watch baseball ... That is pretty damn cool.
Yes. Baseball in the sunshine. Back in 1974, the Chicago Cubs played every game during the day, meaning that no kids were in the stands from opening day until mid-June, and Labor Day until the World Series. Of course, that was not much of an issue, as the Cubs season was doomed well by the time we returned to school in the fall.
Mom and I drove to an office building on the corner of Cumberland and Addison and snuck the car into the back of the parking lot. We lived on the edge of Chicago. Wrigley Field is on Addison Avenue and it ended at Cumberland, and that parking lot where we'd grab a bus ride.
The bus was pretty empty out there. I'd read and try to memorize the new swears I'd read on the back of bus seats.
As we'd crawl stop-to-stop toward Wrigley Field at Addison and Clark. We'd pass Lane Tech where my dad went to high school, WGN where the TV shows happened, and the Addison Snack Shop where the red first letters spelled "ASS."
That was primo stuff. First grade comedy gold. Comedy gold.
After about 45 minutes, the neighborhoods transitioned into strangely residential, and a few stops later, we'd see the majestic façade of Wrigley Field rise into the windshield. We'd disembark on the southwest corner of Clark and Addison, crossing two streets carefully, looking both ways and holding her hand to get to the stadium.
If the game started at 1:15, we'd get there about 10:30. There was nobody there, but we'd push through the turn-style and inhale the cool rotten beer stink of an even-then-ancient stadium. We'd head out of the grey shade of the stadium's metal beams up the stairs toward the light of the field. It was an early-day pre-game practice of batting cages and players on the field, taking swings and fielding baseballs.
We'd walk up onto the first level and then turn left away from the fancy plastic seats near the field, and make our way up to the dark-green wooden seats that matched our ticket numbers. These were not the cheap seats of the bleachers, the place where the drunks and chronically self-unemployed would sequester. These were the grandstands, a lavish $2.25 a seat. A bit rich for our blood. We'd look down at the $6.00 box seats near the field, wondering how people possibly could afford such an exorbitant luxury.
My mom liked to go early because we'd watch batting practice. We'd watch Jose Cardenal, Rick Monday, and Bill Madlock smack baseballs into the stands while eating hotdogs and listening to solitary drunkards yell at imaginary problems.
I don't remember who won or lost. I remember a few little bits and pieces like when outfielder Larry Biittner pitched game two of a double header and when Bill Madlock needed to go four for four to win the batting title in the last game of the season, and he did it.
That was the point. It was not about baseball.
Baseball was simply the place where we created a tapestry. My mom was only in her mid-20s, and she was lying to my school so that we could watch baseball players hit soft lobs into the stands during batting practice and then sit together in a day game, in an irrelevant baseball season, with nobody around us for miles.
That is pretty damn cool.
After that era we'd watch salaries skyrocket, players become rock stars, baseball become a wild commercial enterprise. I really lost interest.
My mom had a love for baseball and a love for me, and she felt the best situation was putting the two together.
But my mom would watch every season with great interest. She'd suffer through every game of every Cubs season for the next 35 years. It was a willful subscription, a glimmer of hope in April that would fade in painful slow motion into baseball's cellar year after year. Heartbreak happened early except for 1984 and 2003 when she'd scream at the TV to push promise to success, only to find profound disappointment.
Tonight, I'm watching game seven of the improbable Cubs in the World Series. I'm watching the Cubs battle in this game tonight not because I like baseball. I'm watching it because my mom loved baseball. It was the reason she hustled home to watch the game on a tiny fuzzy TV screen. It was the noise from her radio, and the reason she felt a day with her in Wrigleyville was a more important lesson for me than another day riding second-grade desk.
These visions live in my head and no place else. My mom had a love for baseball and a love for me, and she felt the best situation was putting the two together ― even if it meant breaking a few rules.
If we had just one last time together, last night's World Series deciding game would have been a good one. It would have been her and me, sitting on my couch like we sat on that Addison Avenue bus. Sadly, she's not here. I don't think she'd ever believe the success that her favorite team, or that little kid, eventually might eventually find.
REAL LIFE. REAL NEWS. REAL VOICES.
Help us tell more of the stories that matter from voices that too often remain unheard.
BEFORE YOU GO
PHOTO GALLERY
Best Baseball Quotes