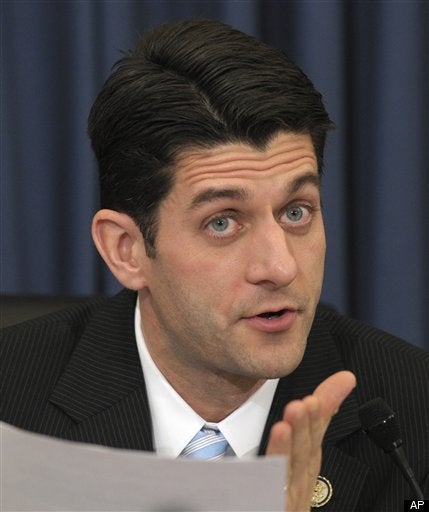 WASHINGTON -- Amid the worst housing crisis in generations, House Republicans have put forward a federal budget proposal that would significantly cut funding for housing-assistance programs that serve the nation's poor.
The proposed continuing resolution, a stopgap budget measure that would keep the government running through Sept. 30, would cut $5.7 billion from the affordable housing programs of the Department of Housing and Urban Development, which has a total budget of $43.5 billion. It would cut $551 million from a program that subsidizes rent checks for low-income seniors, $210 million from a similar program for poor Americans with disabilities, and eliminate housing counseling services for families battling foreclosure, making it harder for them to fight the loss of their homes.
"To do that at a time when we know that these numbers are rising is irresponsible at best, and criminal at worst," Linda Couch, senior vice president for policy at the National Low Income Housing Coalition, a lobbying group, told HuffPost.
The House GOP plan has NLIHC and other advocates for low-income Americans in crisis mode. Though a budget proposal from President Barack Obama would also cut poverty programs, the advocates stressed that if some of the programs targeted in the Republican proposal are eliminated, it could take years to re-implement them.
Last month, the National Alliance to End Homelessness issued a report indicating that the number of homeless people in the United States climbed by 20,000 between 2008 and 2009, as the worst economic calamity since the Great Depression forced greater numbers of families into deep poverty. Housing costs are tremendous expense for the nation's poor-- nearly three in four Americans living below the poverty line spend at least half of their income on rent, according to the report.
"This is absolutely going to increase homelessness," Couch said of the GOP plan, which would also cut aid programs for the homeless. "These are people who, without public subsidies, will immediately be paying far more for housing than they can afford."
The House Republican proposal would go so far as to cut the so-called "preservation" fund for public housing, which pays to keep buildings open while they're being repaired. Without that fund, public housing in need of repair would be shuttered, forcing residents to find somewhere else to stay in the interim.
And without housing-counseling assistance, homeowners facing foreclosure will be harder-pressed to keeps the bank from taking their house. In cases where banks lose paperwork, drop out of contact or even sell a mortgage to another servicer, homeowners are often well-served by expert help. In fact, heavily-indebted borrowers are required to obtain housing counseling in order to apply for help under the Obama administration's foreclosure-relief program.
"Homeowners need an honest broker, someone advocating on their behalf to ensure fair treatment when dealing with their servicer," said Cheryl Cassell, director of the Housing Counseling Network for the National Community Reinvestment Coalition, which lobbies on behalf of a wide range of state and local development groups, among others. "We know that many homeowners have fallen prey to scammers, or to unresponsive servicers. Eliminating support for housing counseling would be devastating at a time when millions more Americans are headed into foreclosure."
Housing counselors do not charge borrowers for their services. Without grants, they cannot operate.
"Right now, America is experiencing a national foreclosure crisis that is going to continue to require housing counseling to help save families from losing their homes," said LaTesha Slappy, the program and partnership director for Mission of Peace, a faith-based housing-counseling agency. "It is extremely critical that we don't reduce funding for housing counseling as we face this epidemic."
The budget proposal rolled out by the Obama administration on Tuesday would also slash certain key programs at HUD as part of a broad $1 billion in departmental cuts, including $172 million for low-income seniors and Americans with disabilities.
"The proposed budget has cuts that will impact older Americans in several ways, including the housing assistance ... especially because we know that housing is a critical component of financial security for millions of Americans," Mary Liz Burns, a spokeswoman for the American Association of Retired Persons, told HuffPost. "This budget is not just a combination of numbers -- the budget reflects the priorities for this nation, and Congress and the administration need to think about impact on people with any cuts that are made."