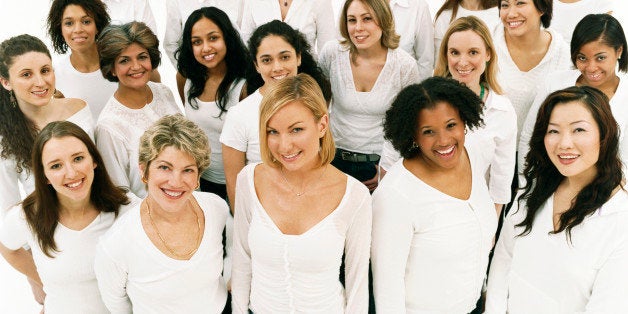 Kofi Annan, former UN Secretary-General, once said, "There is no tool for development more effective than the empowerment of women." I'd like to take it a step further by saying that there is no stronger tool for development than women's entrepreneurship. According to a 2014 report by the National Association of Women Business Owners (NAWBO), more than 9.1 million firms in the US alone are owned by women. Globally, women owned entities represent at least 37% of enterprises, and that number has grown since the World Bank report was published in 2011. However, even though we are making progress, these statistics are not a cue to become complacent.
While women reinvest an astounding 90 cents of every additional dollar of income back into their families and communities, women still face multiple systemic barriers to self-determination. A few of the most prominent barriers include access to education, financial resources, and healthcare. However, many others are less obvious.
When my non-profit, Girls Health Ed, hosted a health education workshop for 500 girls in west Kenya, we also provided reusable sanitary pads and underwear for each girl, as menstruation often keeps girls home from school for days out of each month, and is a huge underlying barrier to proper education. We partnered with the Mama Sarah Obama Foundation, and were heartbroken hearing about the girls' needs. One 16 year-old told us that she has never used a sanitary product in her life. Instead, she used old rugs and sometimes leaves, which provide very little protection and can cause infections.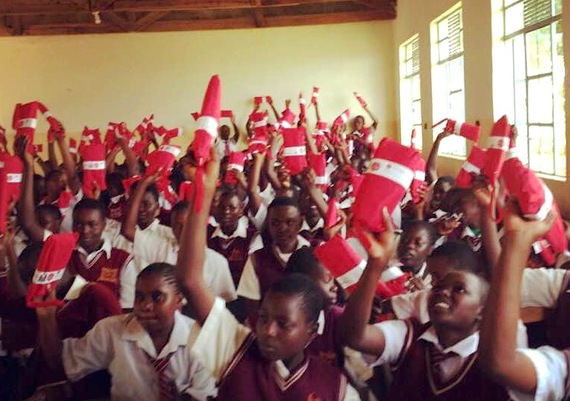 This story illustrates that while gender inequality is a complex issue, many of the unseen barriers girls and women face can be solved with simple, cost-effective solutions. Over the past few years in the field, I have been incredibly lucky to meet some of the most innovative women leaders and entrepreneurs working tirelessly to bring about change for women and girls, and think you should meet them too.
Be Girl is a for-profit social enterprise focused on empowering women through design. They design and manufacture affordable and high-performance reusable sanitary pads and leak-proof underwear for girls and women. Diana Sierra, Co-founder and CEO of Be Girl, is an industrial designer by trade. Before founding Be Girl, she worked for nearly 10 year for various multinational companies and consulting firms, including Nike and Panasonic. According to Sierra, "Good design is simple, resourceful, aspirational and responsive; but it's even more important that design be inclusive." Sierra believes that every person has the right to feel some ownership of the products, particularly those that impact their pride and a sense of dignity, which is why she is dedicated to creating extremely affordable and high-performance products that support, enhance, and enable women's and girls' autonomy and confidence while generating opportunities to radically improve their quality of life. She calls it "empowering women through design." Sierra says, "The role of design must be to improve people's lives at all levels, regardless of their circumstances and limitations. In this way, I believe, it is critical to help communities in challenging environments work with both the available resources and people to generate suitable and practical products and solutions upon which they can build and propel themselves towards a sustainable future. Design is just a word unless it has purpose!"
To date, Be Girl has reached over 3,000 girls in 9 countries and continues to grow and expand. To learn more about Be Girl, please visit their website.
NFCC International works in Nepal to empower women and girls by promoting and ensuring their human rights and enabling them to make informed decisions about their bodies, sexuality, psychological, and physical health. Agnieszka Wilson is the Executive Director and came on board after working for years in international development with agencies such as the United Nations Children's Fund (UNICEF) and the United Nations Development Programme (UNDP).
In Nepal, women, girls, adolescents, and marginalized groups pay the highest price for gender inequalities and denial of their sexual and reproductive health rights. NFCC's goal is to support women and girls to enable them to pursue an education, work, and participate fully and equally in social, political, and economic activities impacting their communities and national growth and sustainable development. NFCC also focuses on menstrual hygiene management and has worked extensively to provide sustainable products and end menstrual taboos and stigmas present in Nepal.
Since the devastating earthquake struck on April 25th, 2015, NFCC International has shifted its priorities to assist in the disaster relief efforts. The organization's main priority is to provide women and girls in internally displaced persons (IDPs) camps with access to sanitary and health products including disposals to ensure dignity and safety during this critical phase of transition.

To learn more about NFCC International, please visit nfccint.org.
MissHeard Magazine is a submissions-based, digital startup magazine created for teen girls, by teen girls about what it means to be a teenager in today's world. Designed for girls between the ages of 12 and 17 from all walks of life, MissHeard strives to ignite curiosity and explore what drives girls to action. MissHeard Magazine helps foster healthy relationships, critical conversations, and opportunities for empowerment by offering valuable support from other girls and women and an open space to share their experiences as teen girls.
Lindsey Turnbull founded MissHeard Magazine after graduate school, while she was looking for jobs. She credits the Young Women Leaders Program (YWLP), a mentoring program, and says that her inspiration came from her involvement with YWLP throughout college. During her time in the program, she realized that if you asked teen girls what they thought, they had a lot of brilliant ideas. Most teen magazines she saw and read as a teen did not address the diversity of teens, and when they did, there was little or no space for girls to share their own experiences. She thought girls deserved that space.
MissHeard Magazine is submissions based, so the majority of the content on the blog and in the quarterly magazine is written by teens and young women. In her mind, creating this space for girls to share their diverse experiences will lead to girls understanding one another better. Turnbull hopes that this understanding will carry on into adulthood and help women to change the world!
4. Women's Entrepreneurship Day


Wendy Diamond, CEO of Women's Entrepreneurship Day (WED), believes that success should not be defined by money or fame, but by the positive impact you have on our world. WED and #WomenWOW, launched November 19th 2014 at the United Nations, empowers women and inspires girls in business globally. WED ignites women leaders, innovators, and entrepreneurs to initiate startups, drive economic expansion, and advance communities worldwide.
The primary goal of WED is to generate a movement, which continues throughout the year, in support of female entrepreneurs globally. Their mission is to empower women and their businesses, as well as to gather a think tank of women leaders that amplify their message of expanding businesses with social good initiatives in communities worldwide.
By supporting Women's Entrepreneurship Day and #WomenWOW, you join them in bringing awareness to the 250 million girls living in poverty globally who deserve to be elevated and given a chance in life, while simultaneously inspiring and empowering women entrepreneurs around the world. The first Wednesday after Thanksgiving activates the #WomenWOW social media campaign encouraging worldwide support of women-owned businesses and causes that inspire just like Cyber Monday, Giving Tuesday, and Small Business Saturday.
Visit womenseday.org to learn more and to join the #WomenWOW movement!