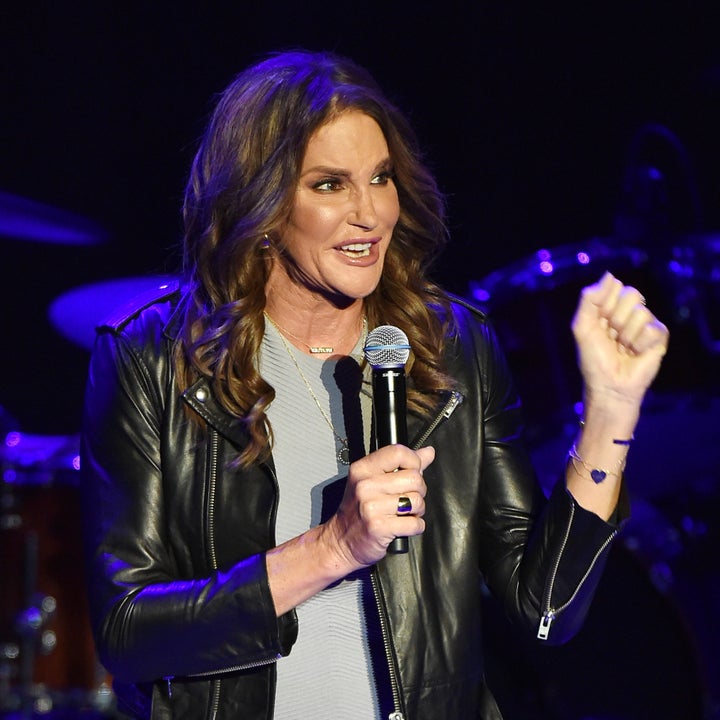 1. It's never too late to be who you are or chase a dream.
Caitlyn is 65 and just transitioned with the whole world watching. So, is it really that hard for you to eat dinner in a restaurant alone? In the face of her courage, isn't it time for the rest of us to stop being afraid to make a change and break out of our ruts? If not now, when will we finally do the things we say we have always wanted to do?
One of the best scenes in the "I Am Cait" premiere was when Caitlyn's mom spoke about her daughter's courage. Heck, we even thought it was adorable when Caitlyn and son-in-law Kanye West bonded over sneakers. 
The point is: Family matters. Make amends, fix broken bridges, love each other. And stay true to yourself while you are doing that.
3. Make a difference in the world.
 Many boomers came of age during the 1960s and 1970s with a determination to change the world. It's one of the reasons volunteer tourism is so popular right now with retirees -- they want to pick up where they left off.
4. We're all up at night over something.
Caitlyn has been an Olympic hero, a motivational speaker, reality TV show star and is now a world-class glamour girl. But as we saw in "I Am Cait," she's up at night like everyone else her age. "I hope I get it right," Caitlyn repeated through bleary eyes. 
In her case, the worry is mighty. Coming out in such a public fashion brings with it deep responsibilities. But the point is, we all have our worries. And we all hope we get it right, whatever the "it" is. Nobody is alone at 4 a.m., even though we think we are.
5. Dating is hard, but we can do it.
You put yourself out there and hope for the best. You lament how you haven't dated in decades and laugh when a friend compares it to riding a bicycle -- you know, once you nail it, it comes back to you. Still, you hold back.
PHOTO GALLERY
Caitlyn Jenner's NY Night Out
Calling all HuffPost superfans!
Sign up for membership to become a founding member and help shape HuffPost's next chapter