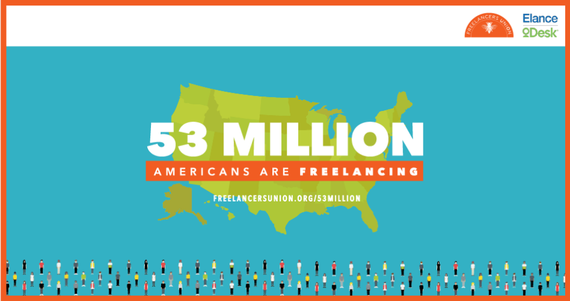 By Sara Horowitz, Founder and Executive Director of Freelancers Union and Fabio Rosati, CEO Elance-oDesk
Freelancing is the new normal -- and we have the numbers to prove it.
More than 53 million Americans are doing freelance work, according to a new, landmark survey conducted by the independent research firm Edelman Berland and commissioned by Freelancers Union and Elance-oDesk.
That's 34 percent of the entire workforce.
The old way of working isn't working, More than 53 million workers are showing a new way -- and tens of millions more will likely follow.
The new economy is already here -- and it's driven by freelancers.
Related
Popular in the Community