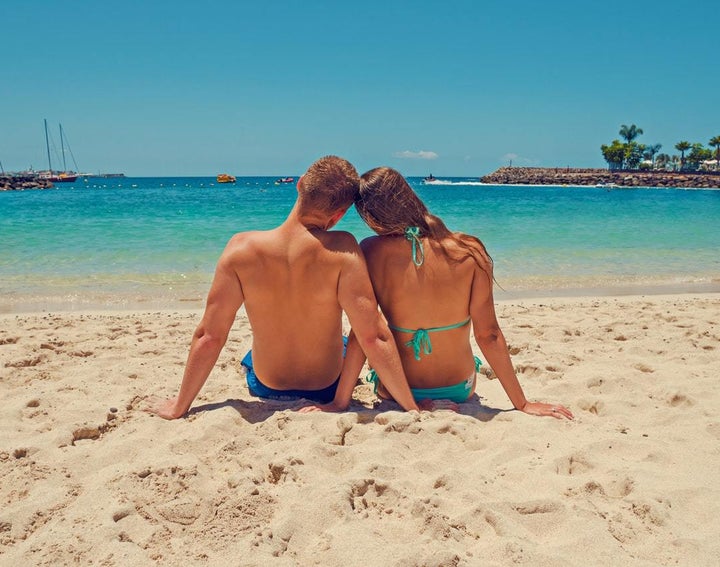 Last year I got married and my husband and I were keen on paying for our entire wedding in cash. We already had student loan debt and didn't want to take on any additional debt and have extra bills to pay after we got married.
Planning a traditional wedding can get very expensive, fast. However, we managed to pay for our entire wedding and our honeymoon for less than $10,000.
The average week-long honeymoon costs around $5,000 which is why many couples forego taking one. For us, honeymooning was non-negotiable and I saw it as a special time to celebrate our new marriage and relax from all the stress of planning our big day.
If you want to go on a fabulous honeymoon after your dream wedding as well, here are some of my favorite tips to help you make it more affordable.
1. Decide Where You Want To Go
You won't get to go on a honeymoon every year, so it's important to make this one count and really think about where you want to go before you figure out how much you want to spend. If you've always wanted to go to Japan or Croatia, don't write those destinations off because you feel you can't afford it.
Instead, start out with an open mind and focus on ways you can make your trip more affordable.
Going on your honeymoon right after you get married sounds like the best option, but you have to decide whether it's truly ideal. Decide when the best time of year is to visit your desired honeymoon destination. Consider factors like weather, accessibility, the busiest times for tourism and so on.
Getting an idea of when you'd like to go on your honeymoon will help you map out a timeline so you will have a reasonable amount of time to start saving and preparing for the trip.
While you should start looking at flights early, doing this doesn't always guarantee you'll buy your tickets at the best price. The key is to check and compare flight prices often because they are always changing.
A few weeks ago, I was getting ready to buy my son a plane ticket to Florida for our Disney World trip and I tried to play the waiting game to see if ticket prices would drop over the next few days. To my surprise, ticket prices actually went up but I still remained calm for another week. Then, I randomly decided to check back on the ticket prices to find that they were down by $100+ from the previous price and I hurried to buy the ticket.
In all honesty, I got pretty lucky. You never know when flight prices will go up and down and if you don't have time to keep checking and tracking your options, I don't blame you. Next Vacay is a travel membership service that tracks flight prices for you.
Next Vacay's service is unique in that it searches multiple databases and systems for travel deals near you. Then, it notifies you automatically via email when flight prices drop and shows you exactly how you can book your flight through the airline to lock in the lower price.
Next Vacay's membership service is only $25/year, and it's helped members save hundreds of dollars on flights to Paris, Sydney, Greece and more.
Airfare will probably be one of the highest expenses for your honeymoon so be sure to take advantage of this hack.
4. Consider Hotel Discounts and Alternatives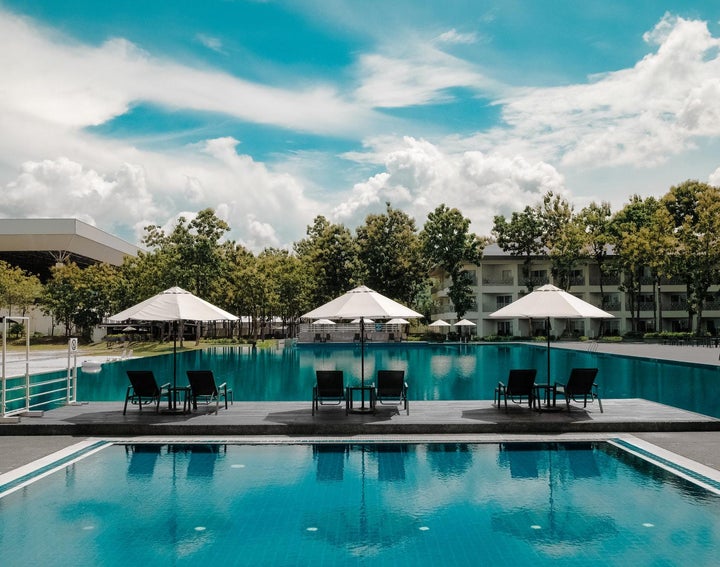 The next big expense you can reduce to make your honeymoon more affordable is the cost of lodging. I'm sure you want to stay in a fabulous hotel and receive the 5-star treatment, but you don't have to break the bank in order to do this.
Also search for hotel discounts and deals before you book anything. If you use credit cards, you may be able to score some discounts when you book your room or you may even have enough rewards points for a free night or two.
If you're aiming for a tropical getaway, it may be more affordable to book an all-inclusive resort or go on a cruise. My husband and I stayed at an all-inclusive resort for our honeymoon and we loved it because our stay, all our food and beverages (including alcohol), along with activities at the resort and gratuity were covered in one single price saving us a ton of money.
There were tons of restaurants and food options on the resort along with activities like kayaking and paddleboating included. Plus, there was a free shuttle from the hotel that took us into town and so many other amenities. Paying one price for everything kept us on budget.
If you book a cruise, you can receive more all-inclusive benefits as well to enhance your experience.
5. Seek Out Discounts For Excursions
Once you decide where you want to go, how you will get there, and where you'll stay, you'll be able to plan out all the fun activities and excursions you'll experience together. Your hotel may offer several discounts on tour and excursion packages and all you have to do is ask.
You can also check out sites like Groupon and LivingSocial to find local deals on dining and entertainment. If you're visiting a large city, see if they have an affordable tourist package.
If there are several attractions to see in a single city, sometimes, you can purchase discounted tickets to several of those attractions instead of having to pay full price for each one.
6. Don't Forget About Transportation
Transportation can seem like a hidden travel cost if you don't plan out how you'll get around affordably while you're on vacation. Uber is my favorite affordable way to get around but some countries don't have Uber so you'll need to plan accordingly.
Usually, cabs can get pretty expensive and your hotel may offer a free airport shuttle. Consider public transportation options like trains and buses or even walking if it's doable.
A Few Ways to Save For Your Big Trip
While these 6 ideas will definitely help you cut the costs of your honeymoon trip, you'll still need to spend a little money nevertheless. Below are some of the best ways to set aside money for your honeymoon alongside planning for your wedding.
Create a honeymoon budget seperate from your wedding budget - If you're saving up for wedding expenses, be sure to create a honeymoon budget so you can save for your trip seperately. If you really value going on a nice honeymoon, you may even be okay with spending less on your wedding. You can set up automatic transfers weekly or monthly to remain on track with your savings goal.
Use money from raises and bonuses - If you receive a raise at work or a regular bonus, funnel that money toward your honeymoon savings. If you get a tax refund, you can also split the money between your wedding and honeymoon
Ask friends and family to donate to your honeymoon fund - If you have a traditional wedding, odds are, you'll get a lot of wedding gifts. Instead of setting up a registry, ask guests to donate what they can toward your honeymoon fund so you can have a nice trip. My husband's friend did this for his wedding and I thought it was genius. When we got married, we happened to receive a lot of cash gifts as well and applied the money directly to our honeymoon savings.
As you can see, going on a nice honeymoon doesn't have to break the bank. Use these 6 tips and additional savings ideas to help you afford not only your dream wedding, but your dream honeymoon trip because you certainly deserve it.