A mother of six who was known for her family YouTube channel was arrested Wednesday in Utah on suspicion of child abuse.
Ruby Franke, whose 8 Passengers channel had more than 2 million followers before it shut down, and business partner Jodi Hildebrandt were both taken into custody after authorities received a call about a malnourished child "with open wounds and duct tape around the extremities," the Santa Clara-Ivins Public Safety Department announced.
According to arrest documents obtained by local outlet Fox 13, the child ran from an Ivins residence to the house of a neighbor, who noticed that the child had tape on their ankles and wrists.
"The juvenile was asking for food and water," police said. "The condition of the juvenile was so severe that they were seen by Santa Clara-Ivins EMS and transported to a local area hospital."
After searching the Ivins residence, authorities said they found another malnourished child who was also sent for treatment, and four minors were put into the care of child services. Police said they would only release limited information due to "the sensitive nature of this case."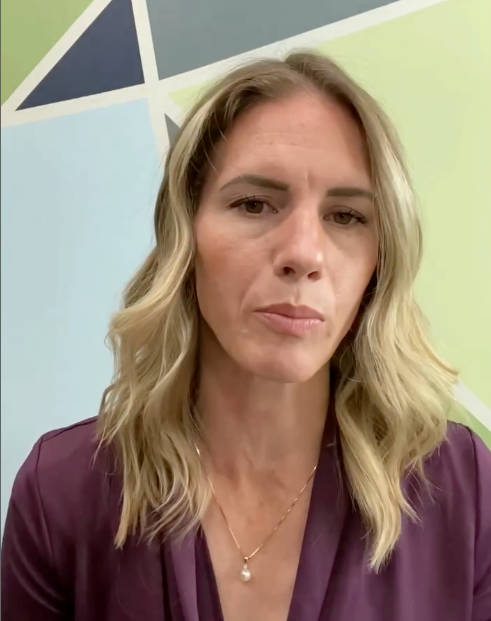 Social media users have long pointed to red flags in the family's online content, scouring videos for evidence that Franke's strict parenting style may have crossed the line into abuse. One viewer even set up a petition in a bid to get child protective services involved in 2020.
Some reported the parents to authorities after their then-15-year-old son said he had been "sleeping on a beanbag" as punishment for playing pranks on his little brother.
"My bedroom was taken away for seven months," the teen said in a video. "I was sleeping on a beanbag since October."
Franke and her husband told Insider in 2020 that this was their son's choice, and that he was allowed to return to his bedroom when he decided to change his behavior.
Viewers have also used clips of Franke's videos to accuse her of withholding food from her kids and neglecting young children so she could nap, as well as shaming sexual assault victims and making anti-LGBTQ comments.
The Frankes told Insider that many of the clips had been taken out of context, and said that their intention was to teach their children about responsibility.
The 8 Passengers channel then shuttered. Last year, Ruby Franke and Hildebrandt announced that they were forming ConneXions, a parenting support group offering paid classes and coaching. Some followers found the new brand even more alarming, accusing it of cultlike messaging.
"When parents make decisions based on how the child will react they are being led by the child instead of principles/virtues," read one caption on Franke and Hildebrandt's @moms_of_truth Instagram account. "Being led by anything/anyone other than God is a form of idolatry."
Shari Franke — Ruby Franke's 20-year-old daughter, who is now estranged from her — addressed the news of her mother's arrest in several posts on her Instagram story and shared an in-depth Google Doc cataloging the woman's problematic comments.
One of Shari Franke's posts showed a photograph of a police officer with the caption "Finally."
"Today has been a big day," she wrote on Instagram. "Me and my family are so glad justice is being served. We've been trying to tell the police and CPS for years about this, and so glad they finally decided to step up."
On Friday, Shari Franke told her followers to report ConneXions' Instagram account to get it taken down, so that it would be unable to continue promoting Ruby Franke and Hildebrandt's parenting techniques.
Meta, which owns Instagram, did not immediately respond to questions about the ConneXions account.
Support HuffPost
The Stakes Have Never Been Higher
Popular in the Community