Iceland was settled by Nordic people in the ninth century and is a unique destination that offers unspoilt nature, breathtaking landscapes and vibrant culture.
Here are eight reasons why a trip to Iceland should be your New Year's Resolution:
1. Iceland is closer than you think.
Reykjavik, the capital of Iceland is a five-hour direct flight from Boston, Washington, DC and New York on Icelandair. The airline has direct flights from Iceland to seven major airports in North America including Seattle, Orlando, Toronto, Minneapolis and Denver.
The flights are very well priced -- especially for the premium economy and Saga Class options. Icelandair allows passengers to stop in Iceland at no extra cost en route to over 18 cities in Europe and Scandinavia including London, Paris, Madrid, Milan and Copenhagen.
2. Scenic, other-worldly beauty, everywhere you turn.
Iceland is so staggeringly beautiful and otherworldly. On Poshbrood's recent visit, we felt like we were in Narnia. Everywhere you turn there are glaciers, waterfalls, lava fields, rainbows, streams and mountain ranges.
The scenery is out of this world, and falls right into your lap.
3. Northern Lights
The Northern Lights or Aurora Borealis are one of nature's most spectacular and beautiful phenomena. Iceland is an ideal holiday destination for Northern lights viewing, located midway between Europe and North America.
We experienced the Northern Lights at Hotel Ranga, a four-star luxury resort in South Iceland. In addition to offering a well-located home base for exploring South Iceland, fine dining and outdoor hot tubs with geothermal waters, Hotel Rangá staff will lookout for the Northern Lights throughout the night and give the guests a wake up call if the Aurora appears.
4. Icelandic Horses
Icelandic horses are petite, at times pony-sized, but most registries for the Icelandic refer to it as a horse. Icelandic horses are long-lived, sure footed and hardy. They are considered to be the world's purest breed. They were brought to Iceland upon Viking ships and served as the only source of transport for many years over the rough terrain of Iceland.
The Icelandic is a "five-gated" breed, which includes walk, trot and canter/gallop, as well as a four-beat lateral ambling gait known as the tölt that is a bit like speed walking. The horses are incredibly socialble and friendly.
We were lucky to have a 90-minute Icelandic horse adventure with The Icelandic Horse Company. The husband and wife owners were so knowledgeable and committed to gentle instruction, education on the special horses and rider's safety. We were all able to do the tölt!
5. Blue Lagoon Geothermal Spa
The Blue Lagoon is a unique geothermal spa situated in a lava field in Grindavík on the Reykjanes Peninsula, southwestern Iceland. It's 30 minutes from Reykjavik and only 15 from Keflavik International Airport.
The Blue Lagoon is a large expanse of naturally heated powder-blue water, set amidst a jet black lavascape. Visitors come to bathe and enjoy the extensive range of massage treatments and therapies. From simple admission to a half-day luxury experience with meals and drinks included, there is a Blue Lagoon experience for all budgets.
6. Adventure
From mountain biking, hiking, horseback riding, glacier tours, kayak, river rafting, caving, whale watching, birding and elf hunting (yes, elf hunting), there are endless outdoor activities for everyone.
7. Culture & History
Icelanders enjoy a sophisticated European culture based on age-old traditions. Viking heritage is intrinsically woven into the fabric of Icelandic culture and the Sagas that recount early Viking voyages form the foundation of the Icelandic literary tradition.
There are many museums dedicated to the history and traditions of the Icelandic people including the Saga Museum in Reykjavik, a 10th-century Viking log house, The National Museum of Iceland and our favorite -- the Skogar Museum in South Iceland. The Skogar Museum was founded in 1949 by a 90-year old gentleman who still raises the museum flag each day.
Skogar Museum visitors can see see how the Icelanders lived in the past in small turf houses and learn the history of Icelandic inhabitants. There are tools and instruments used for fishing and farming, old handicrafts and papers, clothes and things related to superstitions to name a few.
8. Hip Reykjavik
Reykjavik is the capital and the largest community in Iceland, with a population of about 200,000. Including the neighboring towns, the capital area has a total population of about 170,000, which is about 60% of Iceland's population of 300,000 people.
Reykjavik's friendly and energetic culture that includes a internationally recognized music and arts scene, great food, fabulous hotels for every budget, chic shopping and a notoriously "enthusiastic" nightlife.
We recommend Hotel Borg, an art-deco luxury boutique hotel in the center of old town within walking distance of most attractions.
Fabulous modern Icelandic restaurants like Kolabrautin in the gorgeous Harpa Concert Hall and Fish Market have helped make Reykjavik a destination for foodies.
Do you need more reasons to visit Iceland? Icelanders are friendly, easy on the eyes, everyone speaks English, tipping is included in all pricing and free Wi-Fi is available everywhere.
Well? What are you waiting for?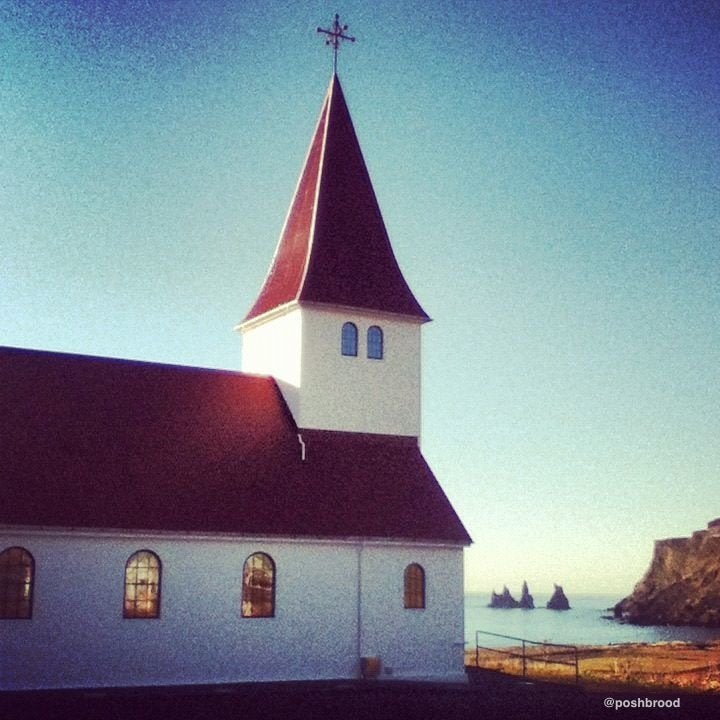 Lovely Iceland