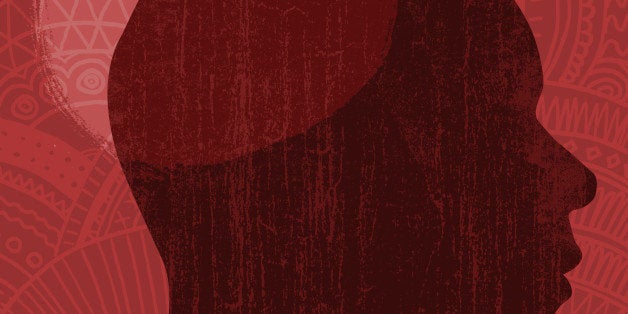 Julianne Moore's Oscar-winning performance in Still Alice, which opened in the UK last week, is a searing portrait of a woman in the grip of dementia. What begins as random lapses of memory metamorphoses into a state of bewildering disorientation until, in one powerful scene, she is asked by her daughter how she feels. "I feel like I can't find myself," she says.
Alice's growing anxiety at her increasingly unfamiliar world is brilliantly evoked. Yet this unfamiliar world is becoming all too familiar -- even if we do not suffer Alice's fate ourselves, most of us will know someone who has. The global prevalence of dementia is doubling every 20 years, fueled by the aging of societies across the globe.
That is why this week is a critical moment in the history of the disease. It marks the first ministerial conference on Global Action Against Dementia organized by the World Health Organization in Geneva on Monday and Tuesday, 16 through 17 March.
The Prime Minister announced a £15 million contribution in the Autumn statement in December to kick start a new fund and attract private sector investment to drive forward the search for new drugs, with further payments promised in future years. We must now look for similar commitments from other governments.
The drug industry cannot be relied on to do this alone -- the risks are too great. Between 1998 and 2012, there were 104 attempts to develop drugs for dementia of which 101 were unsuccessful. Just three new medicines were approved to treat the symptoms of dementia, the last -- called memantine -- over a decade ago.
This catalogue of failure is causing drug companies to abandon research into neuro-degenerative diseases because it is too difficult. In the last five years (2009-14) large pharmaceutical companies have cut their central nervous system programs by half.
A report by an expert panel on dementia presented to the recent World Innovation Summit for Health (WISH) in Qatar, which I chair, warned of a "global economic crisis," as, without effective treatment, the growth of dementia overwhelms health and caring services. It called on governments to commit one per cent of the cost of care for sufferers in their own countries to research.
One proposal is for a "staggered release" program designed to get drugs to market faster, by limiting their initial prescription to patients who urgently need them and are prepared to tolerate a higher risk. As evidence on their safety and effectiveness accumulates, the drugs can be progressively released to more patients. The plan is under consideration by the European Medicines Agency.
Whatever the outcome of these initiatives, an effective treatment for dementia is a long way off. But this need not lead us to despair. It is often suggested that there is nothing that can be done to halt, or even slow, the advance of dementia. But this is not true. There are things we can do -- individually and collectively.
Individuals differ -- but at whatever age your own brain starts to slow, it is vital to act early to prevent premature mental decline. Eating a healthy diet, avoiding obesity and getting plenty of exercise are all important to brain health because what is good for our hearts is also good for our heads.
We also need to look after our brains -- sharpen those chess skills, pick up that crossword and solve that puzzle. The WISH report said up to 80,000 cases of dementia a year could be prevented in the UK by measures such as these.
Almost one in 10 of those who consult a doctor with early signs of memory loss turns out to have a problem that is reversible, such as a drug interaction, depression or vitamin deficiency. Better understanding of risk factors would allow diagnostic and preventive measures to be focused on those at the top end of the scale with the highest risk.
The message is that we are not powerless. There are measures that we can take to stem the advance of the degenerative brain condition that strips sufferers of their dignity and humanity. This week's ministerial meeting is an historic opportunity for the world to come together to halt the tide of suffering and ensure that, for as long as humanly possible, Alice can still find herself.
Lord Darzi is a surgeon, director of The Institute of Global Health Innovation, and Executive Chair of the World Innovation Summit for Health, an initiative of Qatar Foundation. He was a Labour health minister from 2007-9