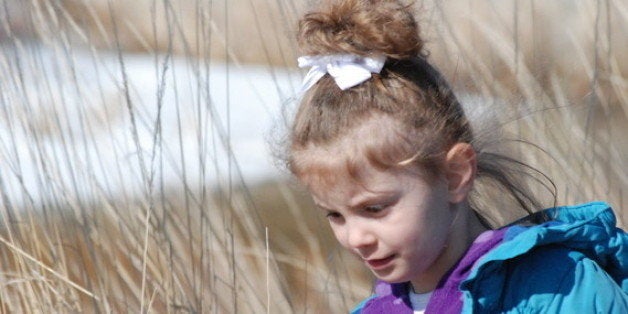 Taking advantage of one last warm 40-something day before another cold spell hit, Katerina and I had a trip planned for the Minnesota Zoo. Nikolas and Elizabeth were very jealous, tired of hearing about Katerina's weekly outings with me. It's too bad that they can't recall the countless adventures and outings that I had done with them.
I packed the two of us a picnic lunch, which was what Katerina told me she looked forward to the most. The zoo was packed! Our first stop was the aquarium to give our greetings to Nemo and Dory. Every time we visit our friends, I want to dip my arm in that aquarium and touch Dory. She's a brilliant blue, looks like she's wearing lipstick and I don't know, it's a feeling like I had as a kid in the "Don't Touch One Thing!" section at Macy's. My favorite in the large aquarium is the mesmerizing, giant sea turtle. I could sit on the wooden bench for five hours, easily captivated by its patience and easy style of life.
While feeding the coin tornado, we ran into a friend and her kids from Katerina's dance class. We hung out with them for a while and checked out the penguins and the monkeys. I was sure that Shelly thought I was weird when I admitted that I privately plan and dream about setting all of the animals free one night at the zoo. She tilted her head and didn't reply after I'd made my confession.

Shelly is at that stage where she still rents a stroller and sets up play-dates and all of that new mom fun stuff. I miss those days. I even miss changing diapers! Back then, I imagined that those golden days would last far longer than they had. I felt keenly aware that library story hour was coming to an end, nursery school and chatting with Ms. Kathy, special little outings and picnics, lunch at the park, walks along the prairie would all be changing with Katerina beginning kindergarten next year. My heart ached.
Once we parted from our friends, I held Katerina's little hand and we walked around the loop outside. It was difficult to find a table or bench that wasn't snow-covered, so instead, we strolled along a little while longer. The bears had awoken from their winter slumber, barreling and frolicking in the late winter sunshine.
Katerina was delighted by the prairie dogs' busy antics. Those little adorable critters seemed very similar to Katerina! The bison were majestic up on the hill, far wiser than any other animals at the zoo, so it seemed.
Finally, we found a covered set of tables and plopped down for our simple picnic. Katerina had chosen the sunniest spot-splendid sunshine! I polished off my sandwich and the extra slice of marbled cheddar cheese, and Katerina was still on her first half. She also had a pear to eat and I knew it would be one long hour.
I imagined her next year as a kindergartner in the school cafeteria, so hopeful and sweet. Her sandwich was shaped by her tiny crescent-shaped bites and I marveled at the intense love I have for this special little girl.
I thought of those heart-wrenching and dark first months of Katerina's life, where I sat by her hospital bed for days, often never leaving the room, almost too afraid to pray for my tiny and very sick little baby girl. Her life teetered with an incredible fragility that I often whispered rather than spoke. Five years later, here she was, my darling Katerina, munching on a sandwich on a late winter's afternoon in Minnesota. I just grinned and and felt deeply appreciative to have beautiful moments as such, in all its simplicity.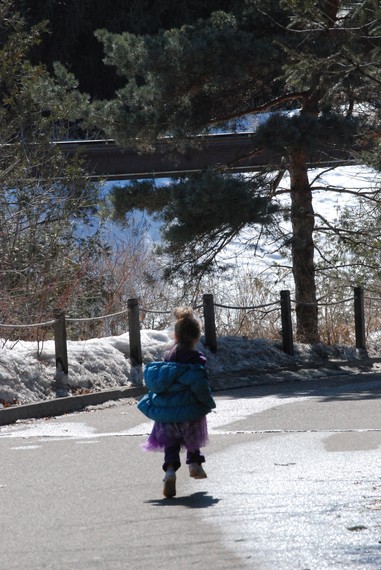 A version of this post originally appeared on Worldtriptalk.com