New Jersey-born oud player Ara Dinkjian travels the world playing Ottoman Armenian music along with a small coterie of like-minded musicians. Raffi Wartanian is a multi-platform storyteller. Both are grandchildren of Armenian Genocide survivors. In 2015, Dinkjian participated in a landmark concert in Istanbul commemorating the 100th anniversary of this dark event. In a country with an Islamist president and one of the worst civil rights records in the world--Turkey ranks right up there with Russia and China in its persecution of journalists and it continues to wage a century-long war against its large Kurdish population--this was no small event. The concert lasted over two hours and included artists from around the world, including Beirut rock singer Eileen Katchadourian, who delivered a soul-piercing rocked out version of "Der Voghormia," an Armenian spiritual hymn.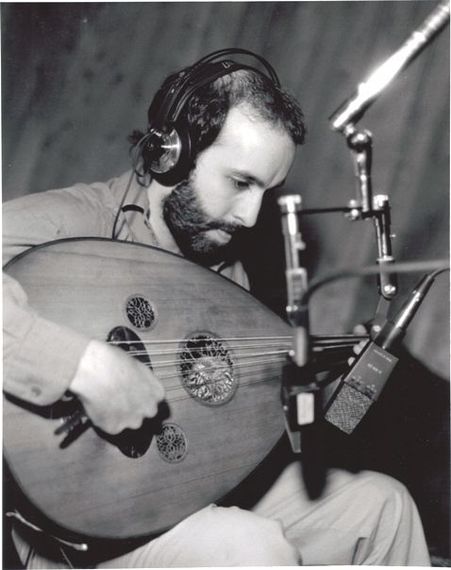 Wartanian has produced a short if meaningful video titled "A Void" that encapsulates Dinkjian's views on reconciliation between Armenians and Turks, as well as on the meaning of an event that happened several generations ago, but which Turkey has yet to atone for: "The more I learned about him," the filmmaker notes, "the more I discovered his ability to unite Armenians, Turks, Kurds and Greeks, and many others around the language of music. In that unity, I found hope. This video profile was my attempt to unpack the voice and mind behind the music during this momentous performance, and its implications upon the past, present, and future."
Dinkjian's first gig occurred as a percussionist accompanying his father Onnik at the 1964 World's Fair in Flushing Meadows, New York at the tender age of five, and he would go on to become the Hartt Conservatory of Music's first degree-holder in oud. The musician garnered attention in the 1980s with his group Night Ark, a quartet that blended jazz-infused western harmonies with Ottoman folk melodies. He became a favorite composer for Turkey's Sezen Aksu and Greece's Eleftheria Arvanitaki, who performed Dinkjian's composition Dinata Dinata during the closing ceremonies at the 2004 Athens Summer Olympics. Among other accomplishments, Dinkjian has managed the not inconsequential feat of almost single-handedly modernizing the oud, an instrument whose history goes back several thousand years.
Since the April 2015 concert, it is both sad and important to note that Turkish President Recep Tayyip Erdogan's administration has prosecuted pro-Kurdish academics, raided the country's most-circulated newspaper Hurriyet, and seized Surp Giragos, the largest Armenian church in the Middle East. Dinkjian recognizes the freedoms he enjoys as an American citizen, yet through his music and performances, he remains intimately engaged with the conversation about the legacy and status of minorities in Turkey. "Did the concert have an impact," he wonders. "We'll see."
https://youtu.be/7fOrwr_4-w8
Link to Ara Dinkjian Web Site:
Ara Dinkjian - http://www.aradinkjian.com/
Popular in the Community