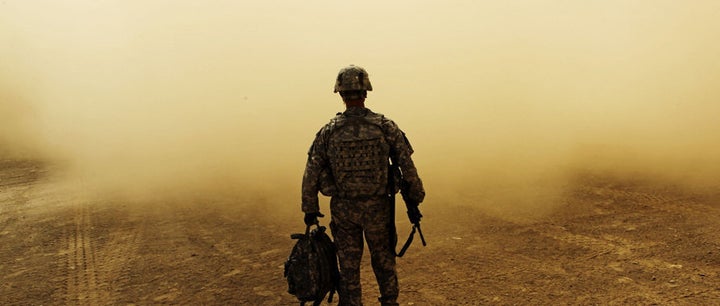 In September when CNN reported on Marines being diagnosed with male breast cancer at Camp Lejeune, North Carolina, the Marine Corps skirted the issue, taking the stance of it not being a "war wound." Even though water contaminated with toxic chemicals [benzene and the dry-cleaning solvent perchloroethylene, a carcinogen] may have caused their illnesses, the Marine Corps says no link has been found between the contamination and their diseases. Without that link, the men are denied treatment by Veterans Affairs, which says it can't treat them for a condition that isn't proven to be "service-related."
Even if those wounds are illnesses like cancer borne from wartime service, the military is just as staunch; they prefer not to admit to any wrong doings in fear of lawsuits -- as in this case of Marines.
In 2007, Congress ordered the Marine Corps to notify an estimated 500,000. About 1,600 Marines were diagnosed with breast cancer between 1960s and 1980s from the water -- seeking $34 billion in compensation and VA benefits.
A stricken ex-drill instructor says, "Nobody in this world has been more disillusioned ... I feel like I've been betrayed."
Regardless of the era, how many soldiers, or what the carcinogen -- the military refutes any active duty soldier's claim of exposure to toxins in wartime. This DoD stance is one of
disbelief for our soldiers ... none more so than those being diagnosed with rare cancers from their tours in Iraq. How is it that you willfully give your life to fight for causes you may not believe in, out of dedication to the country in which you've promised to serve. Only to have the American flag pulled out from under you.
Their pride of duty, tarnished by the Commander in Chief, and the General they so faithfully followed on the battlefield. To be deserted in a war zone is one thing ... but when you're deserted by the leaders of your country after you've sacrificed your soul and psyche to defend them ... then the uniform in which you've donned, the medals and bars that rest upon your chest create a heaviness of abandon that sinks within your heart.
In 1970 at 17, Gregory Leon Wilson enlisted in the Army. From 1970-1975 at Ft. Bragg, NC he remembered using the same chemical used in Agent Orange for weed control. The young Florida native hadn't foreseen service becoming his lifeblood spanning nearly 40 years, nor the harm chemical exposure would bring. His sentiments of the American Government after four decades in the military, is one of shame, disgrace and dishonor. Now at 56 years old he asks, "Why does our Nation allow such abandonment of our Soldiers, Sailors, Airmen, and Marines?"
Although it wasn't always that way, the erosion of his respect began in 2005 while undergoing medical treatment at Ft. Hood.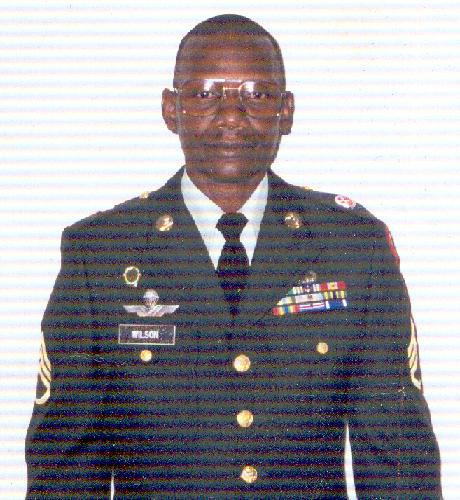 Army Staff Sergeant Gregory Wilson [pictured above] was honored to begin his military career with the 82nd Airborne at Ft. Campbell Kentucky. Doing a job he loved and believed in, he was stationed around the world; in Honduras with a Task Force, in Germany Tour Retro-Europe, in Bosnia with the RAOC, and Camp Darby Italy. Stateside, his assignments took him to Ft. Bragg, then onto Ft. Bliss, Ft. Irwin California, and later the Texas Army National Guard.
In February 1991 SSG. Wilson was called to Iraq during Operation Desert Shield, Desert Storm, and Desert Fix. He was assigned a Special Forces Unit to search for WMD's. Prior to deployment, he and other soldiers at Ft. Bragg were ordered to take the tablet, "pyridostigmine bromide" [without FDA approval or disclosing to the soldiers its usage] or face Court Marshall. [PB is used to prevent death in the event a nerve agent is used in chemical warfare]
Additionally, their fatigues were treated with the bug repellant, "permethrin." The coating so resilient, it remained on their uniforms up to six months or 50 washings. When wearing the flight vest, SSG. Wilson could detect the fumes from the chemical as it wafted into his nostrils. "Immediately I developed an irritation, and shortness of breath."
So in Dec 2004 it wasn't unexpected that SSG. Wilson, an Armor Crewman/Driver be deployed to Iraq for Operation Iraqi Freedom. Besides neck and back pain from spine issues, he experienced numbness in three toes, and three fingers. Even still, he departed Ft. Hood, Texas in remarkably good health, heading for the sand box of Kuwait. [below parachuting]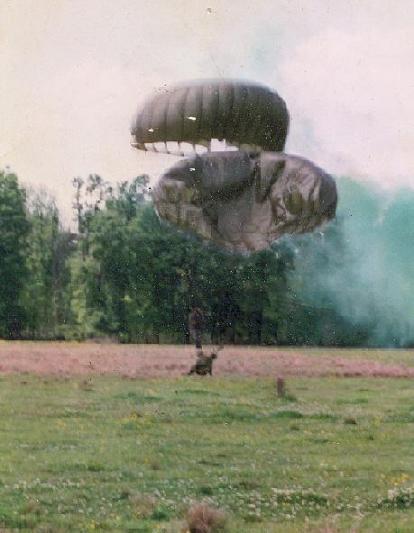 During his first four months in Iraq, under the protection of the Tallil Air Force Base, SSG. Wilson weathered the sand storms and spray of bullets. While the battalion protected him from enemy fire---they couldn't protect him from what was multiplying in his cells. He developed pain throughout his arms and neck and his health began to decline. By April 19, 2005 he was diagnosed with an enlarged thyroid. A doctor in theatre accidentally discovered it during an examination for the numbness in his extremities.
"I did not know that I had it. I saw six doctors before they found out my thyroid was the size of a small apple." He was evacuated out of Iraq to Ft. Hood via Germany where it was removed.
A year later he discovered a small knot in his back. A Doctor at Ft. Hood diagnosed him with a benign Lymphoma. By the beginning of August 2006 after his med boards his tour ended, but the nightmare of inadequate care and an insufficient diagnosis began. Then three years later, June 2009, while at the VA in Albuquerque, NM, "I was having an X-ray of my spine and the technicians inadvertently discovered a mass of tumors in my lungs. There weren't any symptoms so I didn't realize it," he remarked.
By July 2009, two rare cancerous tumors in a network of spider webs were growing in his neck / collarbone region connecting to other webbed tumors. The two alone were removed but no other treatment was given. Ironically, the growths were in the exact location as the bug repellent on the collar of his fatigues. The doctors said the route of the cancer was through his lungs, therefore most likely the carcinogen entered his system through his air passages.
SSG. Wilson has undergone two surgeries and four rounds of chemo with two pending. "Treatments have been bad. Neither Ft. Hood or Amarillo, VA have treated me for my back issues or PTSD," he recounted. The culprit for his cancer he reflected, "Besides having six Anthrax vaccines during my career, and exposed to PB. I have had prominent exposure to depleted Uranium from both Gulf wars, in 1991 and 2004. Coupled with the burn pits on every military base in Iraq. Ours at Tallil AFB was 50 acres or larger. Unexplained packages or IED's [Improvised Explosive Devices] found roadside were detonated and burned in the pit. We breathed the smoke everyday. Depending on the wind and how much they burned would determine the heaviness and blackness of the air."
For a Commander to abandon a soldier in action is unfathomable. But when a soldier is intentionally exposed to environmental toxins in theatre without his knowledge, producing long-term consequences to their health -- and done so willfully -- is premeditated. While the hazardous effects begin to sprout throughout the body, the proof of the deceit is unconscionable. To refute care and abandon the soldier when he is physically broken, and no longer of use, deemed -- non-deployable -- is no less than an act of a deserter, a traitor ... a harrowing realization for the soldier and his family.

Although the military forsakened him, SSG. Wilson has had his wife of 14 years by his side, Brigitte, and their two children, a boy and girl. The health of his children, ages 16 and 13, weigh heavy on his mind. "They were born post my earlier tours in Iraq. So I worry about their health because of my past exposures," he mourned.
His lung cancer is outside of the lungs, in soft tissue located throughout his body. Still after four months -- he is without a proper diagnosis or stage. Although the four rounds of chemo have shrunk the tumors tremendously...his prognosis is "treatable but not curable."
The uncertainty has propelled him into an emotional and mental Tsunami. "This illness explains some of the symptoms I complained about in December 2004. And it fills me with anger and rage," he admitted. "Some of the pain in the areas of cancer are nodules within nodules webbed together." [below, receiving Chemo at the VA]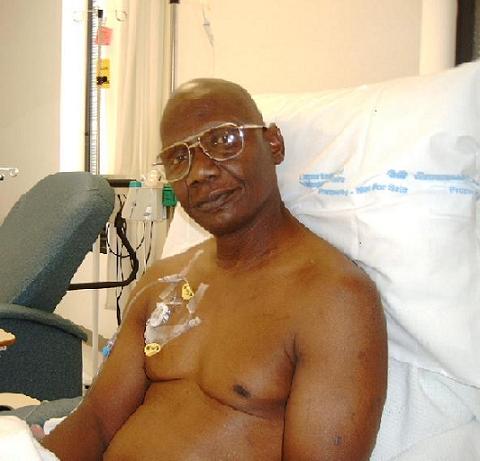 Each day a soldier walks this land alone with a withering, broken body -- he's silently seeking the American public to do their duty, defend him, by stepping up in protest shouting, "no more." Shaking a fist of injustice, and crying for the soldiers lives they've unknowingly lost from wounds not honored by the business of war, is when this betrayal ends for our brave men and women of war. For now, the personal stories of cancer continue.
"Since I was retired in August 2006, although not "medically retired," the Military does not have anything to do with the cancer. But I feel that Ft. Hood knew that it was there. The Amarillo VA is treating the cancer, but I wonder why it wasn't discovered during all of the X-rays performed. And two weeks before the Albuquerque VA X-rays, Social Security ordered the same for my spine and didn't locate the cancer either."
The inadequacy of the VA and majority of military doctors in theater that fail to diagnose or misdiagnose is at the crux of the soldiers diagnosed with rare, advanced cancers. Since my beginning this long-term research in 2006, thus far 50 percent of the OIF soldiers have died. The soldiers family's step forward with their beloved's stories, out of frustration and disbelief that their medical treatment went awry. The families; the soldiers' mother, father, wife, sister or brother are the keepers of these military secrets.
Shamefully, the Veteran's medical system is set up to fail. As the doctors callously perform hatchet jobs on the military men and women who return from war physically broken, psychologically maimed, and are sliced and diced until their spirit has been castrated. And their will to fight the VA system has been so convoluted with red tape, lost files, misdiagnoses, canceled appointments and lack of care, they become too powerless to buck the system they willfully defended, and their illusions with the military they so loved -- begins to fade. Sadly, those meant to be honored -- begin to disintegrate and die.
"Currently, my medical treatment is incomplete, there's been no evaluation. Since I am not officially medically retired [pending], being held in this grey area unpaid for over three years -- nearing homelessness. I feel that I have been betrayed." He continues, "We are promised to be taken care of, but they didn't tell us that first we have to prove what we have contracted. The consensus from the soldiers around here is as long as we lay down and die they're [the DoD / VA] happy."
For over 30 years in varied units with numerous Military Specialties as Active Duty, National Guard and Reserves. "The VA system has begun telling us that these injuries are either "hereditary," "it's all in your mind," "you are faking it" or "there is nothing wrong with you," he concedes. "It is appalling that we need to defend ourselves in front of a host of case managers and a medical board for injuries sustained in the line of duty. It eventually takes its toll."
The wind howls through the holes of betrayal ingrained in their honor, as the devotion and sacrifice is left behind on the tear stained desert sand of Iraq. They're consumed by the unwelcome invader conceived in battle -- and given birth to in the United States: Cancer. The foreign body causing illness and torment reeks havoc on their life. Thoughts of aloneness and confusion are only magnified by the hollow abandon of the military in which they serve. As the battle to live, and the battle to prove illness -- has just begun. They'll be cast aside as the "only one" while their medical records lay at the bottom of a dumpster awaiting incineration, in an attempt to destroy the truth, but can't -- as it is buried within.
SSG. Wilson's disability is borne of a distinguished 36 year Military career. He has petitioned his local Congressman, Senator, the Department of the Army, but the Veteran's Administration continues to offer him no relief. He is left without benefits, no income, no retirement, in need of medical support that he is not eligible for. "The regional level is denying the cancer so the information that's needed is not moving up to the top as it should." SSG. Wilson whose only sibling has died, says, "The hard part was to tell my mother after already losing her baby girl ... that she may be losing her only son."
"We, who have chosen to serve this country, know that risk comes with the job, and when asked, most will endure the risk gladly. But you promised to take care of us when needed, and now that we need you, you have turned your backs to us," he argues. "We have been asked: are you thinking of suicide. Our answer is that we don't have to -- the VA is doing a better job."
"I am old enough to remember when our Viet Nam heroes came home. And seeing them spat upon. I grew up with those guys. I watched some of them drink or drug themselves to death. I knew or heard of others. I remember how they felt about the way they were treated; the lack of respect, the lack of appreciation, and the total lack of understanding for what they suffered and endured in defense of our Country. Many moved on. Others couldn't hold on long enough to get the help they desperately needed. Some gave up waiting. Others still wait."
SSG. Wilson concludes, "We can't repeat the past. Our Veterans deserve better than this. I sometimes envy those who have died in combat because they died not knowing we won't be taken care of....our nation deserves better. But currently, the only good Veteran ... is a dead one."